MJ Doctors of New York
Get Your New York
Medical Card Now
How to Get a Medical card in New York
You can apply for a New York Medical Card online in a few easy steps. Simply register with us then you can easily book an online consultation with a licensed MJ doctor. Our team here at QuickMedCards is here to help you get your certification today.
If you're not approved by our doctor, you'll get your money back, guaranteed.
We strive to offer the lowest price in the state and the fastest service because we believe in putting patients before profit.
Speak with our New York doctor
All of our doctors are licensed in New York State to legally certify patients for a Medical Card. The online consultation only takes 10 minutes.
Get approved
Once you get approved by our doctor, you will receive your Signed Certification available for instant PDF download.
Get Your New York Medical Card
After you register as a patient with the NY Department of Health, your Medical Card will arrive in the mail within 14 days.
Benefits of QuickMedCards
What You Receive
if approved
1 Year MJ Recommendation
24/7 Dispensary Verification
Signed Certification
Instant PDF Download
Includes State Paperwork Fee
Our prices include the State Paperwork Fee that other providers usually charge for separately. Other fees that a patient must pay directly to the government must be paid by the patient.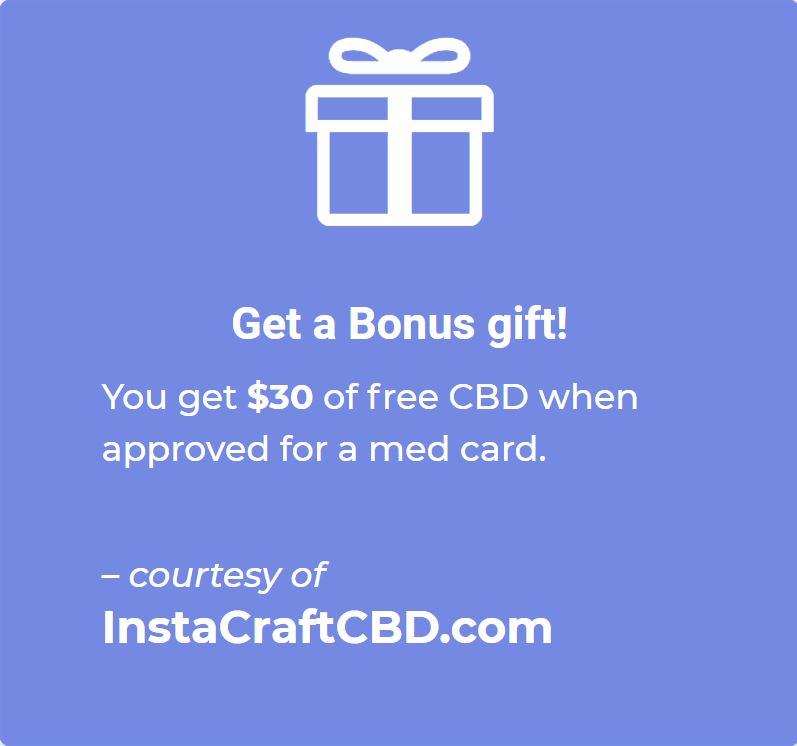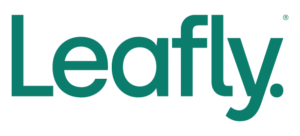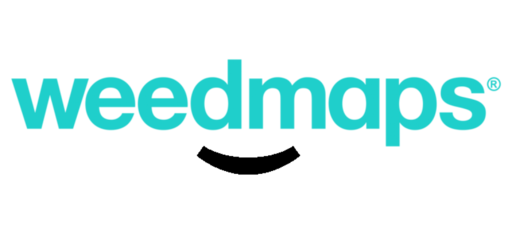 QuickMedCards – Trust is Our #1 Priority
Doctor Approved
Trusted By Doctors & Patients
Around the Country.
QuickMedCards helps people find excellent doctors and healthcare providers to talk with about getting certified for a medical card within their state.
Every healthcare professional on the QuickMedCards platform is licensed by their state to certify patients. Our customer service team is available 7 days a week.
Certified MJ Doctors
All the doctors and nurse practitioners that we work with are licensed to legally certify patients for Medical Cards.
Secure Payment
The QuickMedCards platform has undergone comprehensive testing to ensure the safety of all data entered, including medical and credit card information.
HIPAA Compliant
QuickMedCards abides by all HIPAA requirements of handling patient data.
We're safe and secure.
Putting patients before profit
We offer the lowest price in the state and the fastest service. Our customers love us, and the high customer reviews show that we mean it when we say that we take care of customers.
REAL PEOPLE available
9am-9pm 7 days/week
Have a question?
Call our customer care team at:
207-645-1645.

Giving Back
We will donate to charity for every appointment booking.
We take suggestions from customers like you.
Favorites have been:
AMERICAN CANCER SOCIETY
Help stop cancer from being a common health problem across the world.
WOUNDED WARRIOR PROJECT
Help injured veterans live a better life after they've served our country.
Medical MJ Doctors NY

 

– Book Your Appointment Today
New York
Medical MJ Program (MMP)
How we help people get Medical Cards in New York
1. Fast and convenient service
Speed and convenience are a priority for us. From no paperwork to short appointment wait times. At QuickMedCards we strive to make your experience as quick and easy as possible.
2. Lowest price in the state of New York
We pride ourselves on putting our patients before profit. Therefore, you can expect value for your money.
3. Licensed medical MJ doctors in NY
Looking for a qualified doctor to recommend MJ should be easy. That is why, our licensed doctors are available to you online, at a time that suits you. 
4. Outstanding customer support
Our reviews speak of our attention to detail and excellence in customer processing. We are always ready to help make the process as smooth as possible for you.
5. Get approved or get a refund
We are rooting for you to get approved. However, if you do not receive your recommendation you can expect a refund from us.
How to get a NY Medical Card Online
Before you get started, note that there are a few requirements for patients in NY. Therefore, be sure to take a quick look at the Medical MJ Program rules and Qualifying Conditions for medical card in NY to find out if you're a suitable candidate.
Remember, only a licensed MJ doctor may give you a certification for medical card. We can help you schedule an appointment with a licensed doctor today.
Firstly, you need fill out our short questionnaire form. This will only take a few minutes Then, we will ask you to upload your government-issued ID. For example, your NY ID or Drivers License. Lastly, you must upload your relevant medical records as well.
2. Book your Online Evaluation
Pick a time convenient for you and see a licensed doctor in New York. It only takes about 10 minutes for our doctor to certify you.
If you get approved by our doctor, you will receive a Signed Certification for MJ treatment. Your documents will be available for instant PDF download to ensure you can complete your patient registry application immediately after your appointment.
3. Get your New York Medical Card
After you've been approved by our doctor, you're ready to submit your application to the New York Department of Health for a Patient ID Card. The patient ID is your NY Medical Card.
After you register as a patient with the NY Department of Health, you will receive your NY Medical card (patient ID) in the mail usually within 14 days. You can use this card to purchase MJ products from any Dispensary in New York.
Qualifying Conditions for Medical Cards in NY
Are you looking for MJ doctors in NY who are accepting new patients? You may be eligible if you have already been diagnosed with, or believe you suffer from any of the life-threatening, debilitating, or otherwise severe conditions listed below.
Are you unsure about your medical condition?
We are here to help. Our doctors can help you figure out if MJ treatment is the best solution for your health and well-being, and answer any questions you might have.
Amyotrophic lateral sclerosis (ALS)
Cancer
Chronic pain

Epilepsy

HIV/AIDS

Huntington's disease

Inflammatory bowel disease (IBD)
Multiple sclerosis (MS)
Neuropathy

Parkinson's disease

Post-Traumatic-Stress-Disorder (PTSD)
Spinal cord injury (with spasticity)

pain that degrades health and functional capability as an alternative to opioid use or substance use disorder,
Any severe debilitating or life-threatening condition must also be accompanied by one or more of the following associated or complicating conditions:
Cachexia

(wasting syndrome)

Severe or chronic pain

Severe nausea

Seizures

(or severe/persistent muscle spasms)

PTSD

Opioid use disorder
Requirements & Patient Eligibility
Before you book your appointment with one of our doctors, you should take note of the following requirements:
In most cases you need to be eighteen (18) years or older in order to apply for a NY medical card.
* Any patient who is younger than eighteen (18) years of age at the time of application is required to have a designated and registered 'Approved Caregiver' applying on their behalf.
You must be a resident in the state of New York with valid proof of residency.
* Proof of residency can be either in the form of a state-issued ID card or a New York State Driver's License.
What documents do I need to submit?
When you fill out the New York DOP Patient Application, you will be aksed to submit the following documents:
A clear, colored, full-face photograph submitted in digital format.
Your Physician Recommendation (dated within 30 days of application submission)
Proof of residency in New York (digital, color copy of one of the following):

State-approved New York driver's license

New York identification card

New York-voter identification card

A utility bill for the calendar month preceding the date of application, excluding data carrier/mobile network and internet/broadband bills

A residential property deed to a property in the State of New York

A valid rental agreement for a residential property located in the State of New York

Proof of identity (digital, color copy of one of the following):

NY driver's license

NY identification card

U.S. passport or other forms of photo identification issued by the U.S. government.
How do I submit an Application?
1. Get Certified
After you have received your certification from our doctor, you must submit an online application to the New York Department of Health Patient Registry.
2. Register as a patient
You must sign up for an account at my.ny.gov.
Designated caregivers must also register with the New York State Department of Health.
* A patient can designate up to two (2) designated caregivers.
Please note – the State application fee is currently waived in New York, pursuant to the Compassionate Care Act. 
3. Receive Your Medical Card
When patients are approved, they will get a temporary Patient ID card which they can use along with a state-issued ID to purchase approved MJ products. The temporary card will be issued through your my.ny.gov account.
The physical Medical Card will be sent through the mail to the address listed in the application. It will approximately take 14 business days for the physical card to be received in the mail. 
How to renew Medical Card online for New York
Patients
Please note – Your MJ recommendation is only valid for 1 year. After that time, you will need to be re-evaluated by one of our licensed doctors. When it's time to renew your license, you'll receive an email from us before your recommendation and the medical card expires.
Caregivers
Important – If you are a caregiver, your Registry ID is only valid for the same period as your patient's medical card. When your patient's card expires, they will need to get a new certification from their doctor. After your patient has successfully renewed their med card, you will need to renew your registry card as well. You need to make sure that you have a valid Registry ID card when buying from a dispensary.
How to Renew:
1. Visit a Licensed MJ Doctor
If you are a returning QuickMedCards patient, you can book a follow-up appointment to renew your certification.
If this is your first time using QuickMedCards, you need to complete our Patient Questionnaire form first.
2. Receive Your New Recommendation
Once you're certified by our doctor, your new recommendation will be emailed to you. The new certification will have an issue date for the day after your original one expires.
New York Caregiver information
Some patients find it difficult to register themselves for the program, and may also be unable to visit a dispensary in person to purchase MJ. Should that be the case, you may want to designate one or two caregivers to assist you. The caregiver(s) will make sure you are able to obtain and correctly use the prescribed treatment. If you wish to designate a caregiver, you must do so when you apply for your medical card. However, there are some specific requirements that a person must meet before they can become a caregiver.
The person must be 21 years of age

They must have a valid state-issued ID to prove NY residency.

Your recommending doctor cannot be your designated caregiver.
When the New York Department of Health approves the patient's application, their caregiver(s) must register with as well. Caregiver(s) will receive a registry ID so that they may visit a dispensary on behalf of their patient. You can find instructions for Caregiver Registration here.
Frequently Asked Questions
How does the video call with the doctor happen?
You will video call with our doctor on Doxy.me. Doxy is free, simple, and secure. Therefore, the best way to video call with a healthcare provider.
When it's time for your appointment, we send you a secure video call link a few minutes beforehand.
During your video call, you and your doctor will discuss how MJ could help treat your condition. It should take about 10-15 minutes.
Please note that your computer or mobile device must have a camera and a stable internet connection during the video call.
To avoid any issues during your appointment, ensure that your device is ready by doing a test call with the link: https://doxy.me/precall-test.
Does my insurance or Medicare cover the cost of MJ?
No. The FDA hasn't yet approved medical MJ treatment. Therefore, Medicare or insurance does not cover your consultation or MJ medicine.
Can I travel with my MJ to another state?
No. Crossing state lines with medical MJ products is a serious offense.
Can I use medical MJ without smoking?
Yes. There are many options for patients who prefer not to smoke their medicine. For example:
Edibles

Tinctures

Topicals

Extracts
Where can I use MJ in NYS?
Patients should only use MJ within the privacy of their homes. Smoking or otherwise administering MJ in public spaces is not allowed anywhere in New York State.
Where in New York can I buy MJ after I get my medical card?
Once you receive your medical card you can buy MJ products from any dispensary in the State of New York (NYS). Note that some dispensaries may need a prior appointment before your first visit, we recommend calling ahead to make sure.
Is MJ legal in new york city yet?
Yes, New York legalized medical MJ in 2014 for the whole state, including NYC. That being said, there are still strict rules and regulations that have to be followed by patients, caregivers and practitioners.
If you want to learn more about the MJ laws and regulations then you should always go to The New York State MMP for the most accurate information.
Does New York allow Medical Cards?
Yes, MJ is available as a treatment option in New York State, for qualifying patients. To find out if you qualify, make sure you meet all the requirements listed below:
You must be a valid New York resident with a valid New York State issued ID.

You must have one of the qualifying conditions 

You need written certification from a healthcare practitioner licensed in the state of New York

Register with the New York MMP through the Department of Health's online Patient Registration System
Can I use a Medical Card from another state in New York?
No. New York does not accept out-of-state medical cards.

Do I qualify with chronic pain for a medical card in New York?
Yes, chronic pain is one of the qualifying conditions in New York, in fact, it's the most common reason patients get a medical card.

However, you should be aware that patients suffering from chronic pain will need to provide additional information when booking a consultation. You will be asked to give a copy of a letter from your physician that states you have unsuccessfully tried other treatment methods which have not worked such as prescription drugs or surgery. Your medical diagnosis must show that you have been suffering from your condition for 3 months or anticipate that it will last more than 3 months from when you were diagnosed.
Can you get a medical card in New York for PTSD?
Yes, in severe cases patients suffering from PTSD have been recommended by our doctors for MJ treatment. If you are a NY PTSD patient, note that your condition must also be accompanied by one or more of the following associated or complicating conditions:
Cachexia (wasting syndrome)

Severe or chronic pain

Severe nausea

Seizures (or severe or persistent muscle spasms)

Opioid use disorder
How much does it cost to get certified for a med card in NY?
It costs $139 for the doctor's consultation and the signed certification is included in the fee.
What happens if the provider rejects me?
In the rare instance that the provider believes that MJ is not suitable for your situation, we will waive your consultation fee and refund your payment. 
New York Patient Community
Recommendations from our patients
Sometimes our ailments can get in the way of us living the lives we want to live. New York is home to many of our MJ patients who like to share their experiences. Some of our patients find that with their new treatment, they can enjoy the activities they used to with their family and friends. If you are new to MJ , you might be wondering what are some of the best ways to relax after your new treatment routine? Or perhaps you're simply looking for fun activities to enjoy alongside the benefits of your new treatment. We have gathered the highlights recommended to us by some of our patients.
Destinations & activities
New York City – Whether you are a local New Yorker or just visiting, there are several popular tourist attractions worth seeing in the city. From the Empire State Building to the Statue of Liberty, Times Square and the Brooklyn Bridge.
NYC also has a great deal of art and culture to offer at places like the Metropolitan Museum of Art, the Guggenheim, the Museum of Modern Art, or the Natural history museum.
For those of you who prefer to be outdoors, you could check out the High Line or Central Park for weekend activities. Here you can picnic in the park, row a boat in the lake or hike through the Ramble.
Upstate New York
Albany – It is worth a visit to the capital city of New York state itself. You can tour the State Capitol building or see the New York State Museum. Or perhaps you prefer to spend the afternoon at the picturesque Lake George Village.
Hiking – you can immerse yourself in nature and trail through the Catskills. The practice of forest bathing, sometimes referred to as Nature therapy, is the simple method of surrounding yourself with nature. This method is a rejuvenating exercise that can help reduce stress and increase overall wellbeing.