MMJ Doctors Delaware
Get Your DE
Medical Card Online
How to Get a Medical Card in Delaware
Looking for the simplest and fastest way to get a DE Medical card?
Our MMJ-friendly doctors in Delaware are available at the click of a button. No delays, fast service, and the lowest rates in the state.
Our specialized MMJ doctors are able to give you a quick and comprehensive evaluation of your condition. You can easily book an online appointment with a doctor at QuickMedCards and get your recommendation quickly. 
Once you've registered with us, our medical staff will reach out to you for a video appointment.
Speak with MMJ doctor Online
Sign up to book your online consultation today. All of our Delaware doctors are licensed to certify patients legally. 
Get approved
You can get approved by our MMJ doctors online. Your Signed MMJ recommendation is available for instant PDF download.
Get your Medical card
With your MMJ recommendation, you will be ready to submit your application for a medical card to the Delaware Office of Medical MMJ (OMM).
Benefits of QuickMedCards
What You Receive
if approved
1 Year MMJ Recommendation
24/7 Dispensary Verification
Signed Certification
Instant PDF Download
Includes State Paperwork Fee
Our prices include the State Paperwork Fee that other providers usually charge for separately. Other fees that a patient must pay directly to the government must be paid by the patient.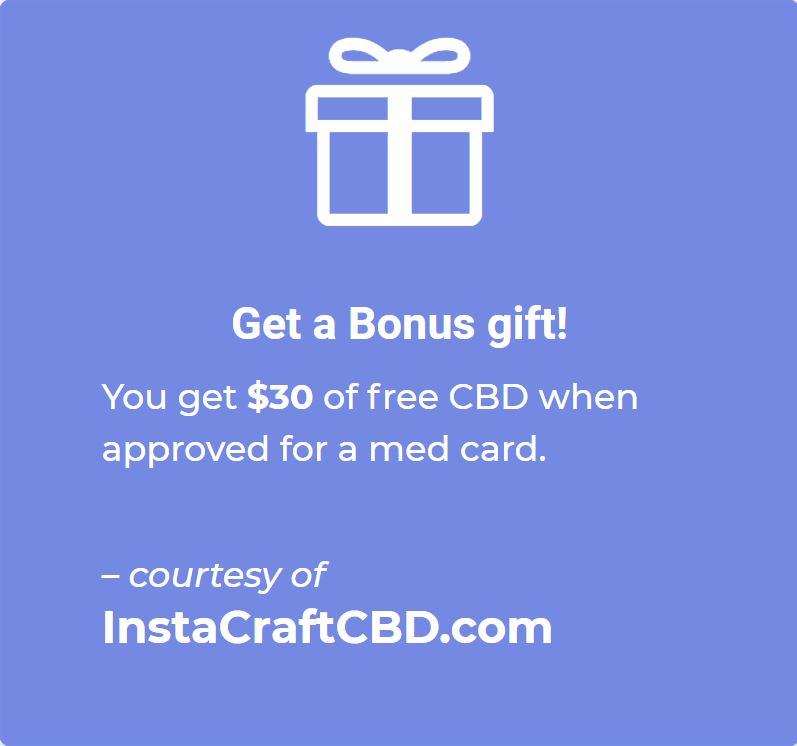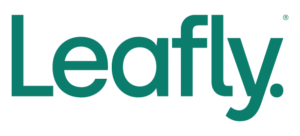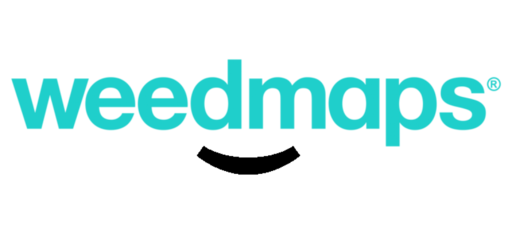 QuickMedCards – Trust is Our #1 Priority
Doctor Approved
Trusted By Doctors & Patients
Around the Country.
QuickMedCards helps people find excellent doctors and healthcare providers to talk with about getting certified for a medical card within their state.
Every healthcare professional on the QuickMedCards platform is licensed by their state to certify patients. Our customer service team is available 7 days a week.
Certified MMJ doctors
All the doctors and nurse practitioners that we work with are licensed in-state to legally certify patients for Medical Cards.
Secure Payment
The QuickMedCards platform has undergone comprehensive testing to ensure the safety of all data entered, including medical and credit card information.
HIPAA Compliant
QuickMedCards abides by all HIPAA requirements of handling patient data.
We're safe and secure.
Putting patients before profit
We offer the lowest price in the state and the fastest service. Our customers love us, and the high customer reviews show that we mean it when we say that we take care of customers.
REAL PEOPLE available
9am-9pm 7 days/week
Have a question?
Call our customer care team at:
207-645-1645.

Giving Back
We will donate to charity for every appointment booking.
We take suggestions from customers like you.
Favorites have been:
AMERICAN CANCER SOCIETY
Help stop cancer from being a common health problem across the world.
WOUNDED WARRIOR PROJECT
Help injured veterans live a better life after they've served our country.
MMJ Doctors in DE

– Book Your Appointment Today
Delaware
Office of Medical MMJ (OMM)
How to Get a Medical Card in Delaware
Our telemedicine service makes it easier than ever to get a medical card online in Delaware. Here's how to get started:
1. Sign up with QuickMedCards
It only takes a few minutes to sign up and fill out our patient questionnaire form. Afterward, we ask that you upload your ID and any medical records that you have. Then you can book an online appointment time that suits you. 
If you're approved by our doctor you'll receive your MMJ recommendation immediately after. The physician's recommendation is valid for 90 days following the consultation.
2. Register with the Delaware OMM
After you get your MMJ recommendation, you need to register with the Delaware Office of Medical MMJ (OMM). To submit your application for a Delaware Medical Card:
Alternatively, you can submit a paper application at the following address:
Delaware Division of Public Health – Medical MMJ Program,
417 Federal St., Suite 140, Dover, DE 19901.
3. Receive your Delaware Medical Card
Once you have submitted your application, either online or through the mail, it will be processed within 45 calendar days of receipt. The OMM will verify the application with the physician who issued the MMJ recommendation.
* Incomplete applications will be returned to the sender with instructions for resubmission.
Your medical card will arrive at your address between 15-30 days after your application is approved. Once obtained, you may use your card to purchase medical MMJ products from one of the many authorized dispensaries in Delaware. 
Delaware - Qualifying Conditions
Physicians in Delaware can only recommend MMJ treatment to patients who are diagnosed with one of the qualifying conditions listed below. You should consider talking to one of our licensed physicians about medical MMJ use if you are currently suffering from one (or multiple) of those medical conditions. 
Our knowledgeable doctors are here to help.
Alzheimer's Disease
Amyotrophic Lateral Sclerosis (ALS/Lou Gehrig's Disease)
Autism (with aggressive behavior)
Cancer
Chronic Debilitating Migraine
Decompensated Cirrhosis
Glaucoma
Intractable Epilepsy
HIV / AIDS
Post Traumatic Stress Disorder (PTSD)
Terminal Illness
A chronic or debilitating disease or medical condition or treatment of that results in one or more of the following;

Cachexia (Wasting Syndrome)
Intractable Nausea
Seizures 
Severe and persistent muscle spasms, including but not limited to those characteristic of Multiple Sclerosis (MS).
Severe debilitating pain that has not responded to previously prescribed medication or surgical measures for more than three months, or for which other treatment options produced serious side effects.
Program Requirements & Patient Eligibility
Adult patients must be eighteen (18) years or older to apply. 
Patients younger than eighteen (18) years of age at the time of application must have a designated and registered 'Approved Caregiver' applying on their behalf.
You must provide proof of residency in the state of Delaware, such as:
A valid Delaware ID Card

A valid Delaware Driver's License
* * You are required to have a recommendation from a licensed MMJ physician before you start your application to receive a Delaware medical card.
Out of state applicants are not eligible to receive a medical card in Delaware.
Using Your Medical Card in Delaware
Once you have your Medical Card, you'll be able to buy medical MMJ products from
state-regulated 
dispensaries in Delaware.
When purchasing MMJ at a dispensary make sure to:
Bring your Medical Card and one more form of photo ID.
* Minor Patients must be supervised by their designated caregiver or guardian when purchasing their medicine at a dispensary. Caregivers and Guardians must provide proof of ID when accompanying the Minor Patient.
* * Please note, patients can't fill a prescription for medical MMJ at a local pharmacy like other medications, in the same way, patients can't get their other medicines from a dispensary.
How to renew your Medical Card
Patients
Please note – Your MMJ recommendation is valid for 1 year. After that time, you will need to be re-evaluated by one of our doctors in Delaware. However, you don't have to worry about your license expiring. When it's time to renew your license, you'll receive an email reminder from us before your recommendation expires.
Caregivers
Important – If you are a caregiver, your Registry ID is only valid for the same period as your patient's medical card. When your patient's card expires, they will need to get a new certification from their doctor. After your patient has successfully renewed their med card, you will need to renew your registry card as well. You need to make sure that you have a valid Registry ID card when buying from a dispensary.
How to Renew:
1. Log in to your OMM patient account as a returning user
Please note – All information must match your driver's license or state-issued ID. If you have a change of address card, use that address.
2. Receive Verification Email
After you renew your registration online, you'll get a verification email explaining the next steps.
3. Visit an MMJ Doctor
If you are a returning QuickMedCards patient, you can book a follow-up appointment to renew your certification.
If this is your first time using QuickMedCards, you need to complete our Patient Questionnaire form first.
4. Receive Your New Medical Card
Once you're certified by our doctor, your new card will be available for download from the state portal. It's important to note that your new card will not be sent in the mail. The new card will have an issue date for the day after your original card expires. 
Frequently Asked Questions
How does the video call with the doctor work?
You will video call with our doctor on Doxy.me. Doxy is free, easy to use and secure. It's the best way to video call with a healthcare provider.
When it's time for your appointment, we'll send you a secure video call link a few minutes beforehand.
During your video call, you and your doctor will discuss how MMJ could help treat your condition. It should take about 15 minutes.
Please note that your computer or mobile device must have a camera and a stable internet connection during the video call.
To avoid any issues during your appointment, ensure that your device is ready by doing a test call with the link: https://doxy.me/precall-test.
How much does a medical card in Delaware cost?
QuickMedCards offers consultations with excellent MMJ physicians for only $149. If you're approved, the Signed MMJ recommendation is included in the price and is valid for 1 year. 
Regardless of which provider you use, all approved patients must pay a $50 application fee when they register with the DHSS. However, you may eligible for a reduced fee of $20 if you submit a fee waiver request. 
Does my insurance or Medicare cover MMJ?
No. The FDA hasn't yet approved MMJ. Therefore, Medicare or insurance does not cover MMJ treatment.
Can minors get a medical card in Delaware?
Yes. Minors suffering from one of the listed medical conditions may qualify for a DE medical card. But, they must have consent from their parents or legal guardian, in addition to a complete and signed healthcare practitioner form. 
Is Medical MMJ Legal in Delaware?
Yes. Following the signing of the Delaware Medical MMJ Act in 2011, patients approved by the OMM are allowed to purchase MMJ-based products for medical use. Any MMJ products must be bought from a state-mandated dispensary. Patients are NOT allowed to grow or cultivate MMJ plants at home.
Where can I buy MMJ after I receive my DE med card?
There are 6 authorized MMJ dispensaries in Delaware to buy your medicine. These include:
First State Compassion in Wilmington, DE
First State Compassion in Lewes, DE
Columbia Care Delaware in Smyrna, DE
Columbia Care Delaware in Wilmington, DE
Columbia Care Delaware in Rehoboth Beach, DE
Fresh-Cannabis in Newark, DE
Can I buy edibles or gummies from Delaware dispensaries?
Yes. Dispensaries in Delaware are allowed to sell edibles or ingestible MMJ products. For example, gummies, chewing gum, mints, and drink mixers.
What types of MMJ products can I buy from dispensaries in Delaware?
There is a wide selection of medical MMJ products sold in Delaware. For instance:
Vape cartridges
Extracts, for example, hash and oils
Flowers including Indica, Sativa, and hybrids.
Pre-rolls
Ingestible such as capsules, dissolvable powder, tablets, gummies, mints, and chewing gum
Tinctures
Topicals
Is epilepsy among the qualifying conditions for medical cards in Delaware?
Yes. Patients diagnosed with epilepsy are eligible to apply for a medical card in DE.
How much MMJ can I possess as a patient in Delaware?
Patients can buy three (3) ounces of usable MMJ in 14 days. And a total of six (6) ounces in a month.
Delaware
MMJ Patient Community
Now that you have finalized your medical journey, you must be ready to resume your active, eventful life. Look no further! Delaware is a fantastic place to be for both the social butterfly and the relaxed bookworm inside of all of us. If you're here for a good time, then just take a walk through the wooded roads of the first state. You're in for an unforgettable experience.
The Grand Opera House
Looking for a bit of escapism from the daily grind? We know just where to send you. One of Wilmington's many gems, the Opera House is a restored Victorian theater dating all the way back to 1871. While nowadays it mainly focuses on classical concerts and dance shows, it has a rich history. Throughout its many years, it has been the home of symphonies, melodramas, vaudeville, burlesque, cabaret, and so many other Victorian shows. You name it, they've done it.
Delaware Art Museum
Paintings that soothe the soul, sculptures that soothe the mind. The Delaware Art Museum is a cultural fountain for both, and so much more. The visual canvas of decade-defining American artists such as Howard Pyle and Norman Rockwell, this modern collection of drawings, illustrations, and glass-work has a voice of its own. Any creative will feel right at home in this walk-in artist's paradise.
Brandywine Creek State Park
More of an outdoorsy person? Expanding on a whopping 933 acres of wildlife, Brandywine Creek is the paradise found for anyone craving peaceful and serene treks through the forests of yore. Featuring beautiful walking trails and a zoo that houses both North and South American endangered species, it is a cradle of nature that is ripe for discovery. Stay a while, and explore.