MN Medical Card Doctors
Get Your Minnesota
Medical Card Online
How to Get a Medical Card in Minnesota
Here at QuickMedCards we value your time and understand your pains.
Our compassionate MMJ doctors in Minnesota are available at the click of a button. Most importantly, they are compassionate and look forward to assisting you. No delays, fast service, and the lowest rates in the state.
We are dedicated to making this process as smooth and simple as we can.
All you have to do is register with us and book your online consultation with one of our MMJ-friendly doctors in Minnesota.
You can easily book an appointment with a Minnesota doctor at QuickMedCards and get your recommendation quickly.
Speak with MMJ doctor Online
Sign up to book your online consultation today. Our medical specialists are all licensed by the Minnesota Board of Medical Practice.
Get approved
You can get approved by our MMJ doctors online. Your Signed MMJ recommendation is available for instant PDF download.
Get your Medical card
With your MMJ recommendation, you'll be ready to submit your patient registration to the Minnesota MMP.
Benefits of QuickMedCards
What You Receive
if approved
1 Year MMJ Recommendation
24/7 Dispensary Verification
Signed Certification
Instant PDF Download
Includes State Paperwork Fee
Our prices include the State Paperwork Fee that other providers usually charge for separately. Other fees that a patient must pay directly to the government must be paid by the patient.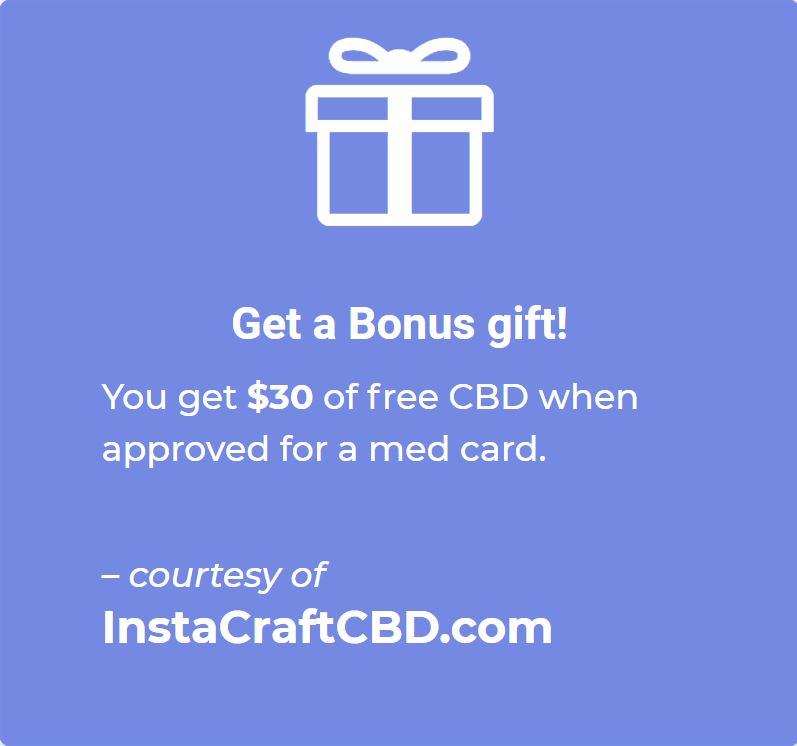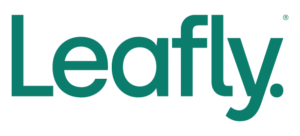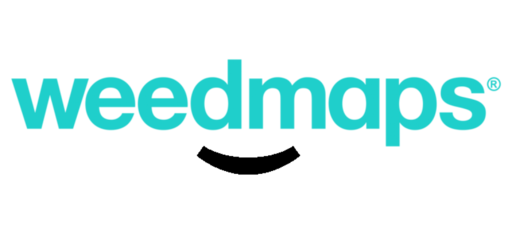 QuickMedCards – Trust is Our #1 Priority
Doctor Approved
Trusted By Doctors & Patients
Around the Country.
QuickMedCards helps people find excellent doctors and healthcare providers to talk with about getting certified for a medical card within their state.
Every healthcare professional on the QuickMedCards platform is licensed by their state to certify patients. Our customer service team is available 7 days a week.
Certified MMJ doctors
All the doctors and nurse practitioners that we work with are licensed in-state to legally certify patients for Medical Cards.
Secure Payment
The QuickMedCards platform has undergone comprehensive testing to ensure the safety of all data entered, including medical and credit card information.
HIPAA Compliant
QuickMedCards abides by all HIPAA requirements of handling patient data.
We're safe and secure.
Putting patients before profit
We offer the lowest price in the state and the fastest service. Our customers love us, and the high customer reviews show that we mean it when we say that we take care of customers.
REAL PEOPLE available
9am-9pm 7 days/week
Have a question?
Call our customer care team at:
207-645-1645.

Giving Back
We will donate to charity for every appointment booking.
We take suggestions from customers like you.
Favorites have been:
AMERICAN CANCER SOCIETY
Help stop cancer from being a common health problem across the world.
WOUNDED WARRIOR PROJECT
Help injured veterans live a better life after they've served our country.
Missouri MMJ Doctors

– Book Your Appointment Today
Minnesota
Medical MMJ Program (MMP)
How to get a Medical Card in MN
Wondering how to get Medical Card in Minnesota?
Understandably, finding a certified MMJ doctor may seem hard. Our telemedicine service makes it easier than ever to get a medical card online in Minnesota. Here's how to get started:
1. Get Certified
Before applying for your medical card, you must first get a recommendation from a Minnesota MMJ doctor.
Thers are the few simple steps to set up an appointment:
Hit the Sign Up Button and fill out our Patient Questionnaire form, then click Next.

Upload a photo of your state ID and medical records.

Pick your preferred appointment date and time.

Submit payment.

You will also need to provide your doctor with a filled-out Patient Email and Acknowledgment Form. 
* The appointment price does not include any state fees. Instead you must pay any state fees directly to the Government.
2. Receive your Certification Email
Once you've been approved by our doctor, you may begin the application process by registering as a patient at the Minnesota Department of Health. Following your appointment, our doctor will submit an initial registration for you in Minnesota's MMP online Patient Registry. You will receive an email from the MMP shortly after.
* This is an important email so make sure you check your spam and junk folders if it takes a while to arrive in your inbox.
This email contains a link you need to complete your online registration for the Minnesota MMP. In addition, in contains an important information sheet you should review before completing your registration.
* The certification lasts 90 days so it is important to complete the registration process before that time.
3. Register as a patient
Remember the following requirements during the online registration process:
A link in the email from the Minnesota Office of Medical MMJ.

Name, address, and phone number.

Government-issued ID: A Minnesota ID or Driver's License.

You will be asked to pay for the annual registration fee ($200 or $50 for the discounted fee) with a Credit Card.
* You can qualify for the $50 reduced fee by showing proof of receiving supplemental security income; Social Security incapacity (transitioned to retirement advantages); Medical assistance; MinnesotaCare; IHS; Railroad Disability; VA dependency and Indemnity compensation and Veterans incapacity benefits.
After that, you will receive an email confirming that your account is approved. (Please take note that enrollments are processed in the order they are received so this step may take up to 30 days.)
Finally, you must complete the patient self-evaluation report accessible in your account in the Patient Registry.
4. Visit the Patient Center (CPC)
The Minnesota MMP does not issue physical card, a verification document will be available to download from your patient registry acccount. 

Once you receive your approval email you should head to a Patient Center. When doing so, make sure you bring your appointment summary and a list of medications you currently use.
The pharmacist will then review your account and recommend a specific dose and type of medical MMJ products. 
Most importantly, Medical MMJ products in Minnesota is only acceptable in the following forms:
tablets/capsules/pills

lozenges

balm

bulk oil for vaping

oral spray

oral suspension
Minnesota - Qualifying Conditions
If you are suffering from one of the qualifying conditions, and you have not responded to traditional medical treatments, then you might qualify for Medical MMJ treatment in Minnesota.
Are you not sure about your medical condition? Uncertain if you qualify for treatment?
Our doctors can help you find out if MMJ treatment is the best option for you and answer any questions you might have.
Alzheimer's Disease
Amyotrophic Lateral Sclerosis (ALS)
Autism
Cachexia (Severe Wasting)
Cancer (accompanied with severe/chronic pain; nausea or severe vomiting)
Chronic motor or vocal tic  disorder (effective Aug. 2021)
Glaucoma
HIV/AIDS
Inflammatory bowel disease (IBD, including Crohn's Disease)
Obstructive Sleep Apnea
Pain (Chronic or Severe)
Post Traumatic Stress Disorder (PTSD)
Seizures (Including Epilepsy) 
Sickle Cell Disease (effective Aug. 2021)
Tourette Syndrome
Terminal illness (with a probable life expectancy of one year)
Severe and persistent muscle spasms including those specific to multiple sclerosis (MS).
Program Requirements & Patient Eligibility
Besides having one of the qualifying medical conditions diagnosed by a certified MMJ medical practitioner, there are other requirements you need to meet before you can complete your application for a medical card in MN.
Now, what are these?
Take note of the following requirements:
All applicants must be eighteen (18) years or older to apply.
All applicants must be a resident in the state of Minnesota.
* Patients younger than eighteen (18) years of age at the time of application must have a designated and registered 'Approved Caregiver' applying on their behalf.
What documents do I need to submit?
When you fill out the Minnesota MMP Patient Application, you will be aksed to submit the following documents:
A clear, colored, full-face photograph submitted in digital format.
Your Doctor Recommendation (dated within 30 days of application submission)
Proof of residency in Minnesota (digital, color copy of one of the following):

State-approved Minnesota driver's license

Minnesota identification card

Minnesota-voter identification card

A utility bill for the calendar month preceding the date of application, excluding data carrier/mobile network and internet/broadband bills

A residential property deed to a property in the State of Minnesota

A valid rental agreement for a residential property located in the State of Minnesota

Proof of identity (digital, color copy of one of the following):

MN driver's license

MN identification card

U.S. passport or other forms of photo identification issued by the U.S. government.
How to Renew your Medical Card
Patients
Please note – Your medical MMJ recommendation is only valid for 1 year. After that time, you will need to be re-evaluated by one of our licensed medical MMJ doctors. However, you don't have to worry about your license expiring. When it's time to renew your license, You'll receive an email from the Minnesota Medical Cannabis Program two months before your patient certification and ID card expires.
Caregivers
Important – If you are a caregiver, your Registry ID is only valid for the same period as your patient's medical MMJ card. When your patient's card expires, they will need to get a new certification from their doctor. After your patient has successfully renewed their med card, you will need to renew your registry card as well. You need to make sure that you have a valid Registry ID card when buying from a dispensary.
How to Renew:
1. Log in to your Minnesota Medical Cannabis Program patient account as a returning user
Please note – All information must match your Minnesota driver's license or state-issued ID. If you have a change of address card, use that address.
To save any changes you can click 'Renew my registration.'
2. Receive Verification Email
After you renew your registration online, you'll get a verification email explaining the next steps.
3. Visit a Medical Marijuana Doctor
If you are a returning QuickMedCards patient, you can book a follow-up appointment to renew your certification.
If this is your first time using QuickMedCards, you need to complete our Patient Questionnaire form first.
4. Receive Your Medical Marijuana ID in the Mail
Once you're certified by our doctor, your new card will be mailed to you at the address you listed in the patient portal. The new card will have an issue date for the day after your original card expires.
Frequently Asked Questions
How does the video call with the doctor work?
You will video call with our doctor on Doxy.me. Doxy is free, easy to use and secure. It's the best way to video call with a healthcare provider.
When it's time for your appointment, we'll send you a secure video call link a few minutes beforehand.
During your video call, you and your doctor will discuss how MMJ could help treat your condition. It should take about 15 minutes.
Please note that your computer or mobile device must have a camera and a stable internet connection during the video call.
To avoid any issues during your appointment, ensure that your device is ready by doing a test call with the link: https://doxy.me/precall-test.
How much does a medical card cost in Minnesota?
QuickMedCards offers consultations with excellent physicians for only $149. If you're approved, the Signed MMJ recommendation is included in the price and is valid for 1 year. 
Regardless of which provider you use, all approved patients must pay a $100 application fee to the state.
Do I have to visit the MMJ doctor in person to be re-certified?
Not at all. Through QuickMedCards, you can easily book your next online MMJ evaluation, and get certified by one of our doctors in Minnesota. Convenient and reliable. 
Can you get a Medical Card in MN if you are under 18?
Yes. The Minnesota MMP allows parents and legal guardians to act on behalf of minors that qualify for the program. Legal parents or guardians are required to provide guardian documentation. For example, a birth or adoption certificate. It is also important to inform the MMJ doctor that they are the parent or legal guardian.
Does my insurance or Medicare cover MMJ?
No. The FDA hasn't yet approved MMJ. Therefore, Medicare or insurance does not cover MMJ treatment.
Where can I buy medical MMJ products in Minnesota?
You can get Medical MMJ products in only two dispensaries in Minnesota. These are the Leafline Labs and Minnesota Medical Solutions/Green Labs. Make sure to carry your prescription from the CPC.
What type of MMJ products can I consume in Minnesota?
Did you know that Minnesota is the first state to offer only smoke-free MMJ products? Yet, despite the absence of smokable MMJ, patients can consume their medicine in a variety of ways. For example, liquids, pills, capsules, topicals, or using a vape.
What are some important Minnesota MMP rules for patients?
Here are a few of the most important rules for Minnesota MMJ patients: 
Patients may not have or use MMJ in the form of raw flowers, buds, leaves, or edibles.

Also, patients are not allowed to cultivate any MMJ plants, even if they have a valid Minnesota medical card.

Qualified patients are only allowed to possess a 90-day supply of medical MMJ, based on the recommendation of the pharmacist at the CPC.
Minnesota
Patient Community recommendations:
Head to the Boundary Waters Canoe Area Wilderness.
This is a place of peace and quiet, reflection, personal challenge, and shifting your perspective. Additionally, Boundary Waters Canoe Area Wilderness overflows with blue lakes, rocky shores, and manifold wildlife. Further, there are a host of activities. Such as camping, fishing, and canoeing. Above all, camping under the beautiful night sky with millions of stars will definitely be a highlight.
Visit the Mall of America.
Mall of America is the largest mall in the country. But, this should not scare you. It is a great place to go shopping and walk with your friends and family. Also, there are countless attractions and so much to do that you could spend an entire day here and have so much fun. Consider heading to the Mall of America after taking your medicine and have a great time.
Go to the Voyageurs National Park.
Voyageurs National Park is a beautiful place surrounded by water. Additionally, the park boasts an immaculate underdeveloped shoreline with many small uninhabited Islands. Furthermore, the park is a natural habitat for a lot of local wildlife. For example, Eastern timber wolves, bald eagles, otters, and moose. So, it is a great place to unwind and do soul searching. Expect a great sunny beach, an unbelievable view of the stars at night, and phenomenal sunsets. Besides all this beauty you can get involved in a myriad of fun activities. For instance, canoeing, hiking the famed trails, fishing, and renting a houseboat.
Pay a visit to Itasca State Park.
Few experiences can be as memorable as walking across the headwaters of the biggest river on the continent. At Itaska State Park, witnessing the starting point of the great Mississippi River is a sight to behold. Additionally, the park is home to a mesmerizing loop of the old pine tree forest. It is a great place to spend time with friends and family. Expect a host of outdoor activities. Such as camping, paved bike trails, hiking, and boating. Also, get familiar with lots of historical insights. It's definitely worth the visit