MO Medical Card Doctors
Get Your Missouri
Medical Card Online
How to Get a Medical Card in Missouri
To get a Missouri medical card should be easy, accessible, and affordable.
Because we value your time and understand your pains, our certified MMJ doctors in Missouri are available online, at your convenience. No delays, fast service, and the lowest rates in the state. 
We at QuickMedCards live by a simple code: Putting Patients Before Profit.
Speak with MMJ doctor Online
Sign up to book your online consultation today. All of our Missouri doctors are licensed to certify patients legally.
Get approved
Once you get approved by our doctor, your Signed recommendation is available for instant PDF download.
Get Missouri medical card
With your MMJ recommendation, you will be ready to submit your application to the Missouri Department of Health and Senior Services (DHSS).
Benefits of QuickMedCards
What You Receive
if approved
1 Year MMJ Recommendation
24/7 Dispensary Verification
Signed Certification
Instant PDF Download
Includes State Paperwork Fee
Our prices include the State Paperwork Fee that other providers usually charge for separately. Other fees that a patient must pay directly to the government must be paid by the patient.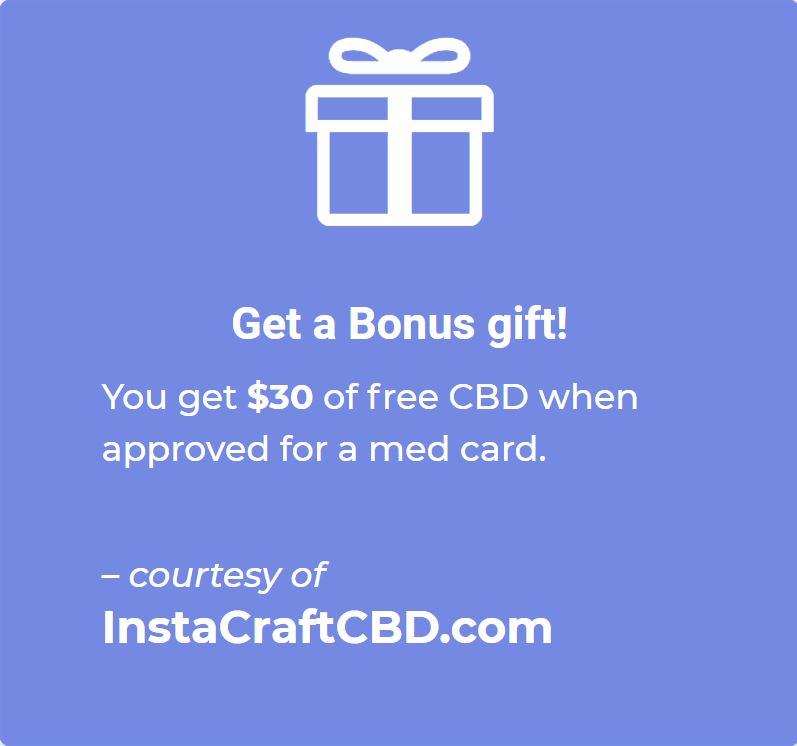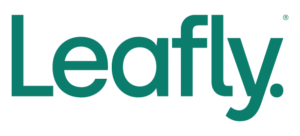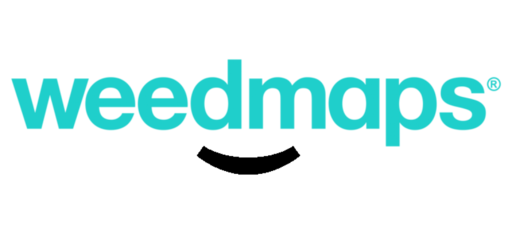 QuickMedCards – Trust is Our #1 Priority
Doctor Approved
Trusted By Doctors & Patients
Around the Country.
QuickMedCards helps people find excellent doctors and healthcare providers to talk with about getting certified for a medical card within their state.
Every healthcare professional on the QuickMedCards platform is licensed by their state to certify patients. Our customer service team is available 7 days a week.
Certified MMJ Doctors
All the doctors and nurse practitioners that we work with are licensed in-state to legally certify patients for Medical Cards.
Secure Payment
The QuickMedCards platform has undergone comprehensive testing to ensure the safety of all data entered, including medical and credit card information.
HIPAA Compliant
QuickMedCards abides by all HIPAA requirements of handling patient data.
We're safe and secure.
Putting patients before profit
We offer the lowest price in the state and the fastest service. Our customers love us, and the high customer reviews show that we mean it when we say that we take care of customers.
REAL PEOPLE available
9am-9pm 7 days/week
Have a question?
Call our customer care team at:
207-645-1645.

Giving Back
We will donate to charity for every appointment booking.
We take suggestions from customers like you.
Favorites have been:
AMERICAN CANCER SOCIETY
Help stop cancer from being a common health problem across the world.
WOUNDED WARRIOR PROJECT
Help injured veterans live a better life after they've served our country.
MMJ Doctors in MO.

– Book Your Appointment Today
Missouri
Department of Health and Senior Services (DHSS)
How to apply for a Medical Card in Missouri
First things first, to find out if you are a suitable candidate, you need to take a look at the Missouri Medical Program rules as well as the list of Qualifying Conditions that apply in this state.
If you are a patient suffering from any of the qualifying conditions and traditional medication has been unsuccessful, you'll likely qualify for a MO medical card. We can help you schedule an online appointment with one of our licensed Missouri medical doctors today. Our state-licensed medical doctors can assess you and help determine if MMJ is the best option for your health.
We are here to help!
Our telemedicine service makes it easier than ever to get a medical card online in Missouri. Here's how to get started:
1. Get a Recommendation for MMJ
All you have to do is simply register with us to book an appointment to video call with a doctor. The consultation usually lasts for 10 minutes and you will get your recommendation immediately afterward if you're approved.
2. Register with DHSS to Apply for a Medical Card
We make sure to send your recommendation right away so that you can fill out the application for a medical card in Missouri the very same day. All of which you can now do from the comfort of your own home.
When you receive your recommendation, you may begin the application process by registering as a patient at the Missouri Department of Health. All you have to do is submit your application with the Patient Registry.
You can submit your application with the Patient Registry.
You must also pay the non-refundable $25 application fee.
Your application will be reviewed and processed within 30 days. You can check process of your application by logging into your patient profile on the state portal. 
4. Receive Your Medical Card
If your application is approved, you will receive a digital MO medical card available for download from the state portal. 
You have to print your Missouri Medical Card. The state will no longer issue a physical card through the mail. After printing the card, you can then purchase medical MMJ products from accredited dispensaries in the state of Missouri.
Missouri - Qualifying Conditions
If you are a patient diagnosed with one of the qualifying symptoms mentioned below, your next step is to see a licensed MMJ doctor. Our MMJ doctor will review your initial diagnosis then assess your condition to see if you are qualified for the MMJ program.
Amyotrophic lateral sclerosis (ALS)
Alzheimer's
Autism
Cachexia (Wasting Syndrome)
Cancer
Crohn's disease
Epilepsy
Glaucoma
HIV/AIDS
Hepatitis C
Huntington's disease
Inflammatory bowel disease (IBD)
Migraines (unresponsive to other treatment)
Multiple sclerosis (MS)
Muscle spasms
Neuropathies, or any other condition in the professional judgment of a physician
Post Traumatic Stress Disorder (PTSD)
Parkinson's disease
Seizures
Sickle-cell Anemia
Terminal illness
Tourette's syndrome
Wasting syndrome

Any chronic medical condition that is normally treated with a prescription drug leading to physical or psychological dependence.

Any chronic medical condition that causes severe, debilitating psychiatric disorders.
Program Requirements & Patient Eligibility
You need to be aware of the other MO medical card requirements you have to satisfy before your application can be processed by the Missouri Department of Health Medical.
Now, what are these?
Take note of the following requirements:
All applicants must be 18 (eighteen) years or older to apply.
All applicants must be a resident in the state of Missouri.
* Patients younger than eighteen (18) years of age at the time of application must have a designated and registered 'Approved Caregiver' applying on their behalf.
* * You are required to have a recommendation from a licensed MMJ doctor before you can start your application for a medical card.
What documents do I need to submit?
When you fill out the Adult Patient Application, you will have to submit the following documents:
A legible, colored picture taken not older than 3 months before the application submission.

A clear copy of your state or federal-issued ID.

A copy of your Physician Certification dated within 30 days of application submission.

Proof of residency in Missouri (a copy of one of the following):

State-approved Missouri driver's license

Missouri identification card

DMV Record

A utility bill for the calendar month preceding the date of application.

 

* If you do not have a valid state-issued ID card or Driver's license, then, a U.S passport along with a document that serves as proof of address such as a bank statement or utility bill might be accepted.
How to buy MMJ in Missouri
Once you have obtained your Medical ID Card, you may buy medical products from a certified dispensary.
When purchasing medical at a state-regulated dispensary make sure to:
Bring your Medical ID Card and one more form of photo ID when purchasing medicine from a dispensary.
* Minor Patients must be supervised by their designated caregiver or guardian when purchasing their medicine at a dispensary. Caregivers and Guardians must provide proof of ID when accompanying the Minor Patient.
* * Please note, patients can't fill a prescription for medical at a local pharmacy like other medications, in the same way, patients can't get refills for their other medicines from a dispensary.
How to renew your Medical card
Patients
Please note – Your recommendation is only valid for 1 year. After that time, you will need to be re-evaluated by one of our licensed MMJ doctors. However, you don't have to worry your license expiring. When it's time to renew your license, you'll receive an email reminder from us before your patient certification and expires.
Caregivers
Important – If you are a caregiver, your Registry ID is only valid for the same period as your patient's medical MMJ card. When your patient's card expires, they will need to get a new certification from their doctor. After your patient has successfully renewed their med card, you will need to renew your registry card as well. You need to make sure that you have a valid Registry ID card when buying from a dispensary.
How to Renew:
1. Log in to your Missouri DHSS patient account
Please note – All information must match your Missouri driver's license or state-issued ID. If you have a change of address card, use that address.
2. Receive Verification Email
After you renew your registration online, you'll get a verification email explaining the next steps.
3. Visit a Medical Doctor
If you are a returning QuickMedCards patient, you can book a follow-up appointment to renew your certification.
If this is your first time using QuickMedCards, you need to complete our Patient Questionnaire form first.
4. Receive Your Medical ID by email
Once you're certified by our doctor, your new card will be available for download from the state portal. It's important to note that your new card will not be sent in the mail. The new card will have an issue date for the day after your original card expires. 
Frequently Asked Questions
What happens during my evaluation for the medical card?
You will video call with your doctor on Doxy.me. Doxy is free, simple, and secure. Therefore, the best way to video call with a healthcare provider.
When it's time for your appointment, we send you a secure video call link a few minutes beforehand.
During your video call, you and your doctor will discuss how MMJ treatment may be beneficial in treating your condition. The consultation should take about 15 minutes.
If you're approved by the doctor, you will receive your signed physician certificate form at the end of your appointment.
Please note that your computer or mobile device must have a camera and a stable internet connection during the video call.
To avoid any issues during your appointment, ensure that your device is ready by doing a test call with the link: https://doxy.me/precall-test.
What does my doctor need to know during my appointment?
Since you uploaded your relevant medical records when you were signing up, the doctor is already aware of your medical condition. During your short appointment, you will discuss how medical MMJ treatment may help your health.
What is the cost of the Missouri medical card?
Patients pay a consultation fee for an appointment with our specialised MMJ doctor. Other providers charge between $175-$250. But, you pay $149 when you book your appointment with QuickMedCards, and if you're approved the MMJ recommendation is included in the price. We aim to offer the lowest price in the state.
Please note that a $25.58 registration fee must be paid to the state when applying for the medical card itself.
Does my insurance or Medicare cover MMJ?
No. The FDA hasn't yet approved MMJ. Therefore, Medicare or insurance does not cover MMJ treatment.
Is MMJ treatment legal in Missouri?
Yes. According to  Missouri Laws, which was passed in 2018, the acquisition, use, and possession of medical MMJ products are legal in Missouri. Come 2019 and 2020, cultivators, dispensaries, labs, and producers are awarded licenses by the state. However, be mindful that the use of MMJ for recreational purposes is still illegal and prohibited by law.
According to Missouri Law, only an active, state-licensed medical practitioner in good standing, may certify you for medical. If you need help in scheduling an online appointment with a medical practitioner in Missouri who has a valid practicing license, go to QuickMedCards today.
Where can I buy medical MMJ products in MO?
You can buy medical from any state-licensed dispensary in Missouri. The following are dispensaries approved to operate in Missouri:
Missouri Health & Wellness in Kirksville, Washington, and Sedalia
BMD Smithville in Smithville
OXD in Independence and Kansas City
Fresh Green in Lee's Summit
Nirvana Bliss V in Ellisville
Nirvana Bliss II in Ballwin
AW Enterprises of MO in Lee's Summit
Releaf Resources in Grandview
Old Route 66 Wellness in Springfield and Ozark
The Dispensary in Cassville
Missouri Joint Ventures in Nixa
Harmony Neosho in Neosho
BD Health Retail 1 in Humansville
BeLeaf Medical in Saint Peters
Mo Med Moberly in Moberly
GRD in Troy, Mexico, and Moberly
COMO Health in Columbia
Where can I use medical MMJ products in Missouri?
For licensed patients to enjoy legal protection provided by the Missouri Medical Program, they must abide by some rules. For example:
All patients should consume their medical MMJ products in their own private homes.
Patients should not operate any motorized vehicle under the influence of MMJ.
Patients may not consume in public places. For example, parks, schools, businesses or on public transport.
Can I use medical MMJ without smoking?
Yes. For patients who do not enjoy smoking their medicine, there are many other forms of MMJ they can buy from a dispensary. Such as:
Concentrates and oils. This is a fast-acting and easy-to-use form of MMJ  consumed without the harmful by-products of smoking. You need to use a vaporizer to administer concentrates and oils.

Edibles. These come in many forms; infused gummies, chocolate,  and drinks. It's a discrete method to take your medicine, and effects last longer than other methods. However, it may take a while before the effect kicks in.

Capsules. Another discrete form of MMJ that is very effective and gives long-lasting effects. 

Tinctures. This is one of the best methods for precise dosing. Patients can take tinctures orally or sublingually, meaning under the tongue.

Rubs or topicals are best for localized pain and don't cause psychoactive effects.
Can I grow my own medical plants in Missouri?
Yes, in Missouri you can grow your own MMJ plants as long a you have a valid patient cultivation license. Patients applying for the cultivation card must pay an extra $102.30 cultivation fee when submitting their application. After receiving the card, you may grow up to 6 flowering plants.
Missouri
MMJ Patient Community
Missouri, The Mother of the West, is a land steeped in history. It is the gateway to the westward expansion of the United States. Through Missouri, the California Trail that brought people closer to northern California's goldfields begun, and so did others like Santa Fe and Oregon trails.
Wondering where to go and what to do? Let us make an itinerary.
Branson
It may be a small town down in the Ozarks, but it has multitudes of lively and diverse entertainment to choose from. You can either go to Dolly Parton's Dixie Stampede Dinner Attraction or visit the Hollywood Wax Museum. If you are game for a more strenuous activity, you can go on a Zipline or Rainforest Adventure. If you are staying overnight, you can check-in at a hotel or sojourn at the Ozark Lodge, where you can enjoy outstanding accommodations.
Elephant Rocks State Park
Situated in southeastern Missouri, the Elephant Rocks State Park is a famous geologic reserve and hiking area among locals and tourists. What makes it unique is the curious outcropping of granite boulders that looked like a herd of walking elephants. The rock formation is actually made from molten magma, which was formed more than a billion years ago. Besides the intriguing sight, it is a popular area for trekking, hiking, and rock climbing.
Table Rock State Park
Are you ready to use your limbs once again and not worry you'll feel pain when you try to stretch them out? Because of the therapeutic effects of medical MMJ use, you can now pump your legs, spread your arms out wide, stretch those limbs, and feel free once again when you visit the Table Rock State Park. You can walk along the campgrounds, sit down and watch as things unfold at the beautiful marina, or do a little bit of hiking along trails filled with scenic greeneries.
Missouri Botanical Garden
If you have been cooped up inside the house for too long,  it may about time you treat yourself to a Missouri Botanical Garden tour. This place is the center for science education and botanical research in Missouri as it displays multitudes of plant species and their role in preserving and enriching human life.
While at the Botanical Garden, you can spend time at the Climatron – a Geodesic Dome Conservatory built using aluminum. Its interior is similar to that of a tropical rainforest where you can find more than 2,800 plants. Inside, you can also find dense foliage, gleaming waterfalls, craggy cliffs, a river aquarium with exotic fish, and a hanging bridge that acts as a viewing deck.
Other top attractions at The Missouri Botanical Garden are the Japanese Garden, Stephen and Peter Sachs Museum, Linnean House, and Narrated Tram Tours.