Get Your Online Certification From a Specialized MMJ NYC Doctor.
Expert Doctors. Affordable Care.

Get Your Online Certification From a Specialized MMJ NYC Doctor.
Expert Doctors. Affordable Care.
Easily book a video appointment with a specialized mmj NYC doctor today. When you're all done, you'll get immediate access to a PDF of your New York MMJ patient's certification.
Register with us and join thousands of patients using QuickMedCards as their path to living a happier and healthier life through MMJ treatment.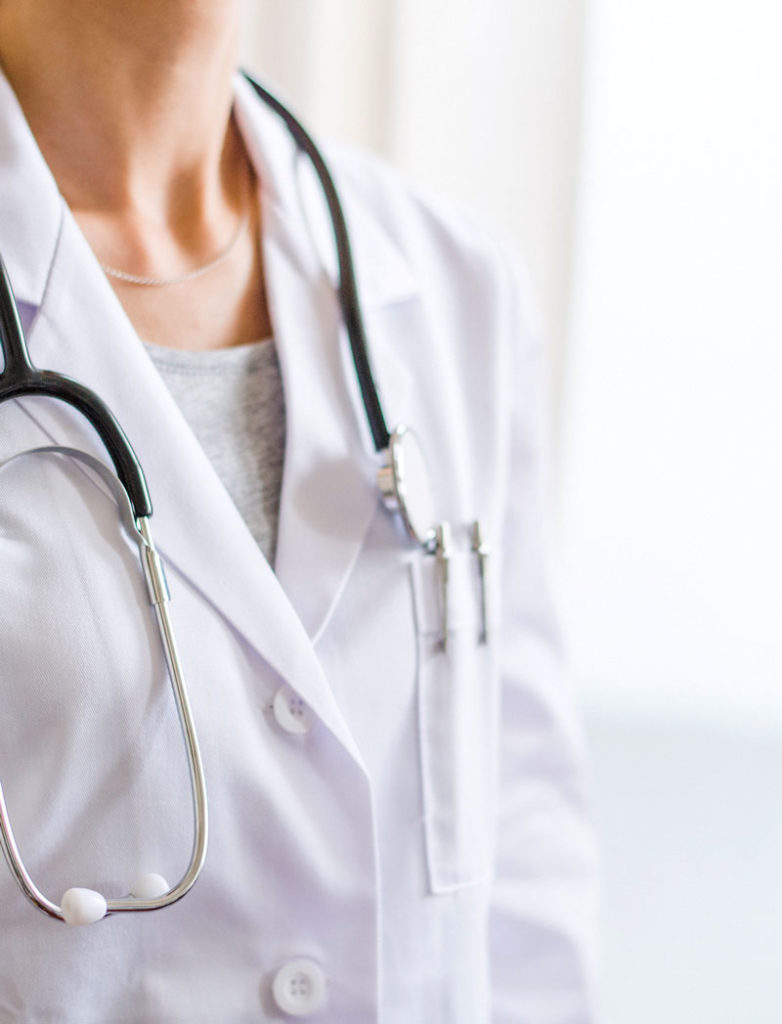 How Does the Online Appointment Work?
QuickMedCards puts you in direct contact with state-certified NY MMJ doctors.
Our doctors work through Doxy.me, a telemedicine platform that is fully secure and completely online.
That's right, no in-person appointments are required! And the best part? The appointment is done in just 15 minutes!
Here's what you should expect from your online appointment:
Fill out the Patient Questionnaire Form
When you sign up, we will ask some questions about your medical condition and your current treatment plan.
Video call with our Doctor
Book an appointment time that is convenient for you. Before your appointment, you will get a text and email with a link for your online MMJ evaluation.
Tell the doctor about your medical condition
During your appointment, you and your doctor will discuss the potential risks and benefits of MMJ. Remember that the doctor is there to help you however they can. So, don't hesitate to ask questions you may have. They'll be happy to guide you.
Receive $30 of free CBD – courtesy of InstaCraftCBD.com
All patients that are approved by our MMJ doctors in NY, will receive a gift bottle of CBD worth $30.
New Patient Consultation $139
What You Receive:
(if approved) 
1 Year Recommendation for MMJ
$30 of free CBD from InstaCraftCBD.com
24/7 Dispensary Verification
Signed Doctor Certification available for PDF Download
Renewal Consultation $139
Your renewed certification will be valid for 1 year, starting from the date your previous one expires.
We recommended our patients be re-certified one month before their card's expiration date to avoid any issues.
Prepare For Your Appointment
Pre-visit Requirements:
All applicants must be residents of New York.
You must be eighteen (18) years or older to apply as an adult patient.
Minors must have an approved caregiver apply on their behalf.
You must be suffering from a state-approved qualifying condition.
Medical Records (optional)
We recommend that you also send us your medical records prior to your appointment. If you don't have them on hand, you can follow our digital medical records guide on how to easily obtain them. The process is a lot simpler than you might think.
Online MMJ Evaluations Made Easy
Our doctors in New York offer comprehensive evaluations of each patient to determine if MMJ suits their
patient's
needs and
could improve their quality of life.
You will be evaluated by a MMJ physician who has been licensed by the NY Department of Health to legally recommend MMJ treatment to patients.
Approved patients will get their PDF recommendation available for instant download. Through it, they will be certified with the New York MMJ Program.
Next-day appointments available.
Monday – Sunday
08:00 AM – 09:00 PM
We associate only with only the most highly-trained MMJ doctors in NYS. They have years of experience under their belt in the field of MMJ and CBD.
With their specialized care and kindness-first approach, we've helped thousands of patients find relief through MMJ treatment.
They can get you your New York MMJ license certification for a multitude of debilitating illnesses, including:
Epilepsy
Epidiolex, a CBD-based medication approved by the FDA, serves as a useful treatment option for seizures that are usually caused by epilepsy.
Post-Traumatic Stress Disorder (PTSD)
Thanks to its calming effect on the endocannabinoid system, marijuana can prove an excellent form of relief for the panic attacks and chronic insomnia suffered by PTSD patients.
Chronic Pain
The Endocannabinoid System in our brains is responsible for many bodily responses – including pain control. Through its effect on the cannabinoid receptors, marijuana is able to ease chronic pain under its many forms – from regular back pain to more advanced forms like neuropathic pain.
Fibromyalgia
Chronic pain is the leading reason patients use medical marijuana. As mentioned above, treatment has shown to be effective against many causes of pain – including the spinal and cerebral pain from fibromyalgia.
Inflammatory Bowel Disease (IBD)
Medical Cannabinoids are often used as a complementary or alternative method to treat symptoms of IBD and other gastrointestinal diseases.
Avoid long wait times.
Book your appointment with the click of a button.
Say goodbye to inconvenient receptionist hours and being on hold for ages on the phone. Click the button to schedule your online appointment today.
It's that easy.
Our NYS MMJ Doctors are Accepting New Patients
At QuickMedCards, our number one priority is putting patients before profit. We offer the lowest price in New York for MMJ evaluations.
Certified MMJ Doctors in NY
All the New York doctors and nurse practitioners we work with are licensed to legally certify patients for MMMJ. 
Support for All Ages
Our doctors have experience helping both adult and minor patients learn about MMJ treatment options.
HIPAA Compliant
QuickMedCards abides by all HIPAA requirements of handling patient data. We're safe and secure.
Secure Payment
The QuickMedCards platform has undergone comprehensive testing to ensure that data entered, including medical and credit card information, is safe and does not leave the platform.
Personalized Care
Have a question?
We have real people available on the phone, 7 days a week.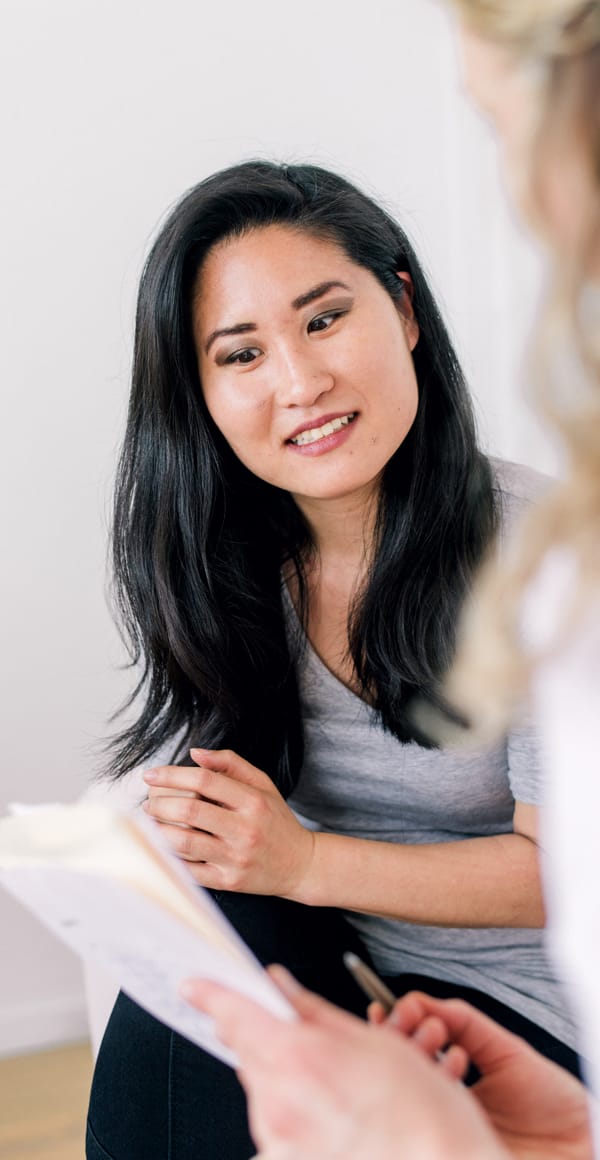 Our NYS DOH Physicians are Proudly Serving Patients from all over New York.
Join thousands of patients using QuickMedCards.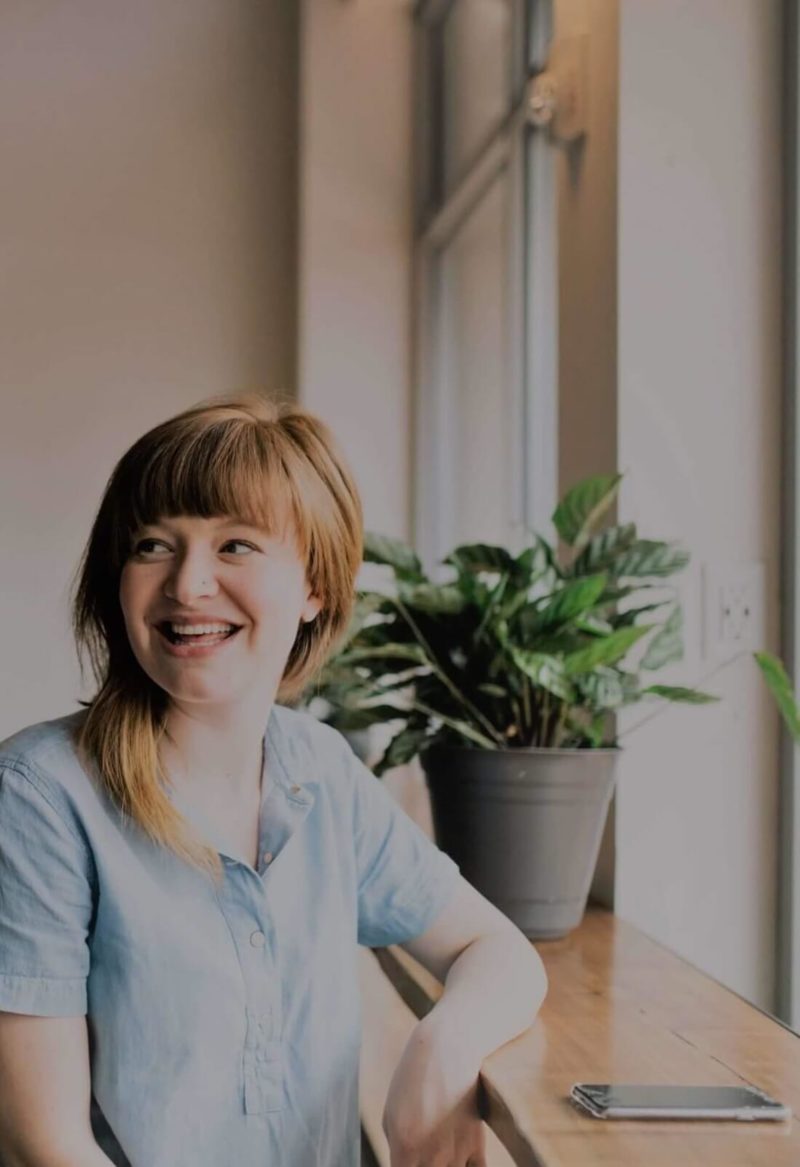 Our Mission
We Put Patients Before Profit
Our number one priority here at QuickMedCards is to give our patients easy and affordable access to consultations with trained MMJ healthcare practitioners. Because of this, we make sure that we offer the best service at the lowest price in every state we operate in. Your health and well-being should never have to feel like a luxury.
From our doctors to our customer care team, our entire staff makes it their daily mission to cultivate a whole new MMJ culture. Raising awareness, offering solutions, and providing relief. QuickMedCards ensures that the world of MMJ is a welcoming environment to all – existing and future patients alike.
"Great staff very helpful. Extremely convenient not having to set up a time and drive to appointment, you just video call them. Awesome experience."
"I was really surprised that everything was so easy. Called there number, set up what i needed for medical records, and received a time slot for phone interview. They called on the time they said and asked a few medical questions and bingo i was finished"
"Using this service is so easy and with the unmatched price you just can't argue. It was an amazing experience compared to going into the doctors."
FAQs
About the MMJ NYC Doctor Appointment
What qualifies for medical marijuana treatment in NY?
To be eligible for medical marijuana treatment, you have to be diagnosed with one (or more) of the severe debilitating or life-threatening conditions approved by the state of NY:
Amyotrophic lateral sclerosis (ALS)
Epilepsy
HIV/AIDS
Huntington's disease
Neuropathy
Parkinson's disease
Spinal cord injury (with spasticity)
The qualifying illness must also be accompanied by one of the following complicating conditions:
Cachexia (wasting syndrome)
Severe or chronic pain
Severe nausea
Seizures (or severe/persistent muscle spasms)
PTSD
Opioid use disorder
Can you get medical marijuana for anxiety & depression in NY?
Unfortunately, no. Anxiety and depression have yet to be recognized as qualifying conditions for marijuana treatment in the state of New York. If you have anxiety or depression, in addition to one of the other qualifying conditions listed above, you should consult with a state-registered cannabis doctor about treatment.
Is medical marijuana covered by insurance in NY?
Currently, no. Marijuana is still considered a Schedule I Drug by the FDA, and because of that, any cannabis-based medication is not covered under Medicaid or any other form of health insurance in New York State.
How much does medical marijuana cost in NY?
Contrary to most of its neighboring states, NY doesn't charge any state application fees for its medical marijuana program. The only cost of medical marijuana in NY is the telemedicine doctor's consultation, which is only $139 if you register with QMC.
How to get a prescription for medical weed in NY?
Only a doctor who is registered with the NYS Department of Health can certify you for a medical marijuana license through a prescription. QMC puts you in direct contact with a wide network of NY cannabis doctors who can offer you a prescription following your online consultation. 
InstaCraftCBD
Claim Your Bottle of
Certified Quality CBD
CBD provides many of the health benefits of MMJ but without the same legal risks or work-disruptive "high". With CBD you can get the relief you need without worrying about your day being sidetracked by light-headedness or psychoactive effects. It's another tool in the toolbox. With our modern capsules, many people take CBD at the office or as part of their morning routine.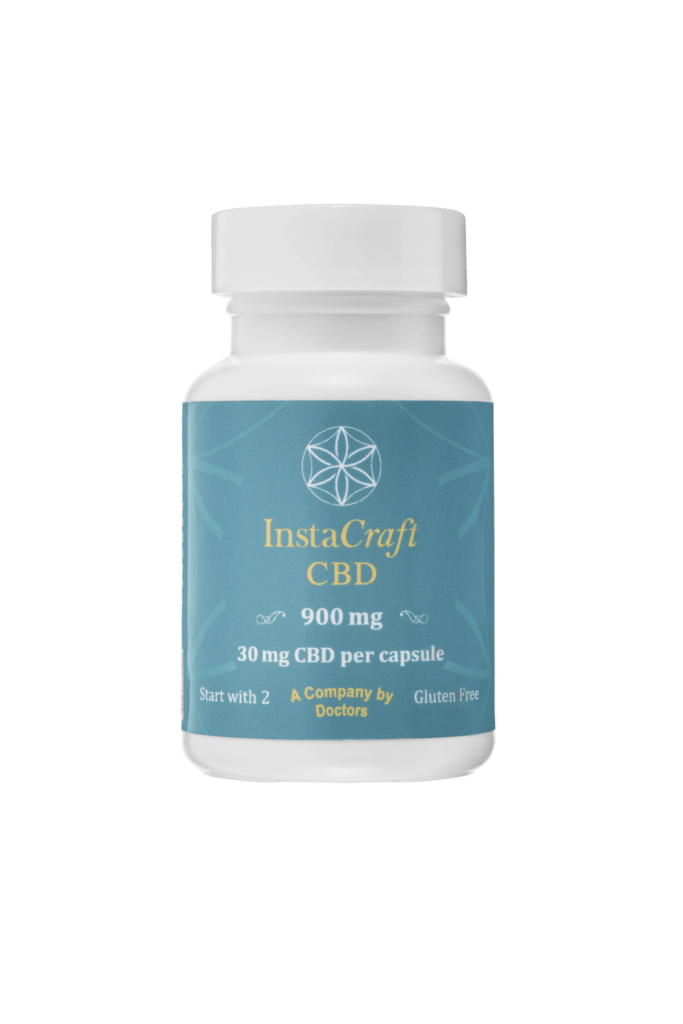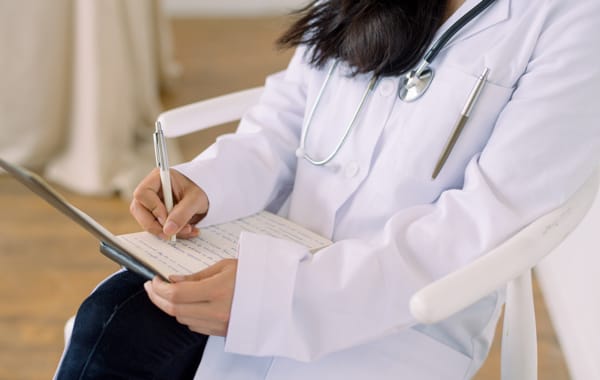 New York MMJ Prescriptions
How do MMJ prescriptions work?
If this is your first time seeking MMJ treatment, you probably have a lot of questions. What is the cost? Who can prescribe it? How to access medical records?
We're here to help you find out all you need to know about the difference between a MMJ prescription and a recommendation, and how to speak to your doctor about MMJ.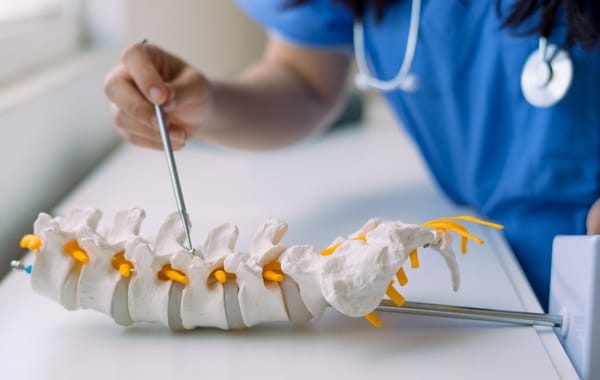 Medical MMJ Treatment
Chronic Pain Relief
Chronic pain is the leading reason people seek MMJ. But why do so many patients prefer MMJ for pain relief? 
It comes down to its effectiveness and the advantages MMJ has over conventional OTC and prescription drugs. Get familiar with some of the best strains for pain which have worked wonders for many patients. Learn how you can qualify for a medical card today.