Get your Ohio Medical Marijuana Card Online.
Cheap Price. Fastest Service. Qualify Now
For Your Ohio Medical Card.

Join thousands of patients using QuickMedCards to get certified for their Ohio Medical Marijuana Card Online.
Sign up to connect with licensed medical marijuana doctors in Ohio. All of our licensed marijuana doctors offer online video appointments for Ohio medical card certifications. If eligible, you can apply for your official Ohio medical card right after.
The key to a happier, healthier life is just one video call away.
How to get a Medical Marijuana Card in Ohio:
Our mantra at QMC is "Putting Patients Before Profit", and so we make it our #1 priority to offer you the fastest and most accessible Ohio medical marijuana card certifications in the state.
Applying for your Ohio medical marijuana card online is a lot easier than you might think. Follow these 3 simple steps and you will become a registered medical marijuana patient in no time:
Fill out the Patient Questionnaire Form
Register with us and we'll connect you to our network of marijuana doctors, all licensed in-state to legally certify patients for marijuana treatment.
Then, from your QMC patient dashboard, book an appointment time that is most convenient for you. The video call appointment usually lasts around 15 minutes.
Video call with our Licenced Doctor
During your online appointment, our doctor will evaluate your medical condition, walking you through the potential risks and benefits of cannabis treatment.
If you are approved for medical marijuana treatment, our doctor will give you a Signed Certification, which will be available for instant PDF download.
Get Your Ohio Medical Marijuana Card
With your digital certification in hand, you'll be ready to submit your medical card application to the Ohio Medical Marijuana Program.
Once your application has been processed and approved, and you've paid the state fee, you will be able to download your official Ohio medical card from the state government website.
Benefits of QuickMedCards
Includes State Paperwork Fee
Our prices include the State Paperwork Fee that other providers usually charge for separately. Other fees that a patient must pay directly to the government must be paid by the patient.
Receive $30 of free CBD From InstaCraftCBD.com
All patients that are approved by our medical marijuana doctors in OH will receive a gift bottle of CBD worth $30.
New Patient Consultation $149
What You Receive:
(if approved) 
1 Year Recommendation for Medical Marijuana
$30 of free CBD from InstaCraftCBD.com
24/7 Dispensary Verification
Signed Doctor Certification available for PDF Download
"Great staff very helpful. Extremely convenient not having to set up a time and drive to appointment, you just video call them. Awesome experience."
"I was really surprised that everything was so easy. Called there number, set up what i needed for medical records, and received a time slot for phone interview. They called on the time they said and asked a few medical questions and bingo i was finished"
"Using this service is so easy and with the unmatched price you just can't argue. It was an amazing experience compared to going into the doctors."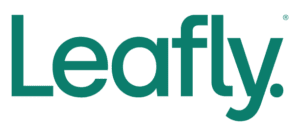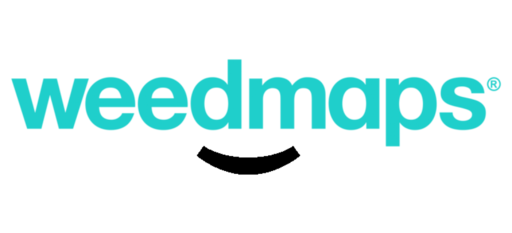 QuickMedCards - Trust is Our #1 Priority
Doctor Approved
Trusted By Doctors & Patients
Around the Country
QuickMedCards helps people find excellent doctors and healthcare providers to talk with about getting certified for legal mmj use within their state.
Every healthcare professional on the QuickMedCards platform is licensed by their state to certify patients for medical mj. Our customer service team is available 7 days a week.
Certified MMJ Doctors
All the doctors and nurse practitioners that we work with are licensed in-state to legally certify patients for Medical MJ treatment.
Secure Payment
The QuickMedCards platform has undergone comprehensive testing to ensure the safety of all data entered, including medical and credit card information.
HIPAA Compliant
QuickMedCards abide by all HIPAA requirements of handling patient data.
We're safe and secure.
Customers Love Us
Our high customer reviews show that we mean it when we say that we take care of customers. Check out the many great reviews of QuickMedCards on Google Maps, Facebook, and TrustPilot.
REAL PEOPLE available
9am-9pm 7 days/week
Have a question?
Call our customer care team at:
207-645-1645.

Ohio
Medical Marijuana Control Program (OMMCP)
Do you qualify for a medical marijuana card in Ohio?
Want to learn more about the how and why of Ohio medical marijuana telemedicine? 
Before getting started, note that there are a few requirements for OH patients. Therefore, make sure that you take a quick look below at the Medical Marijuana Program rules and the Ohio Medical Marijuana Conditions List.
These guidelines will help you find out if you are eligible to take part in the Ohio Medical Marijuana Control Program (OMMCP).
Are you looking for OMMCP doctors who are accepting new patients? 
It's important to know that only patients who have been diagnosed with at least one of the medical conditions listed below may qualify for an OH medical marijuana card.
However, if you are already suffering from the described symptoms, you might, naturally, have more questions.
If so, our medical marijuana Ohio doctors can help you figure out if cannabis treatment is the best solution for your health and well-being. And they will do so with kindness, compassion, and most importantly, with a reassuring smile.
We can help you schedule an online or in-person appointment with one of our licensed Ohio medical marijuana doctors today.
Ohio - Qualifying Conditions
Consider opening up the discussion about medical marijuana with one of our healthcare practitioners if you are currently suffering from one or more of the qualifying conditions:
Amyotrophic Lateral Sclerosis (ALS)
Cachexia
Chronic Traumatic Encephalopathy
Epilepsy
Fibromyalgia
Glaucoma
Hepatitis C
HIV/AIDS
Inflammatory Bowel Disease (IBD)

Crohn's Disease
Ulcerative Colitis

Parkinson's Disease
Pain (chronic or severe)
Sickle Cell Anemia
Spinal Cord Disease or Injury
Tourette's Syndrome
Traumatic Brain Injury
Ohio Medical Marijuana Card Eligibility
All patients must be registered with the Ohio board of pharmacy before they can receive their Medical Marijuana ID Card.
Take note of the following requirements:
All applicants must be 18 (eighteen) years or older to enroll.
All applicants must be a resident in the state of Ohio with valid proof of residency.
* Patients younger than eighteen (18) years of age at the time of application must have a designated and registered 'Approved Caregiver' applying on their behalf.
* * You are required to have a recommendation from a licensed in-state marijuana physician before you start your application to receive an Ohio medical marijuana card.
Not from Ohio?
No problem! You can also find us in these Other States.
How do I submit my medical marijuana application in Ohio?
Once a certified physician has diagnosed you with any of the disorders listed above, you are considered a qualified patient. You may now begin the application process for your Ohio Medical Marijuana ID Card. Here is the step by step guide:
1. Get Certified
Before applying for your OH MMJ card, you must first get a recommendation from a certified Ohio medical marijuana doctor. You are required to present a valid proof of identity and Ohio residency at your appointment. This is to ensure the doctor can start the patient registration process immediately after you've been approved. 
There are four simple steps to set up an appointment:
Hit the Sign Up Button and fill out our Patient Questionnaire form, then click Next.

Upload a photo of your state ID or Driving License. Then enter the email and password you will use for future logins.

Pick your preferred appointment date and time.

Submit payment.
* The appointment price does not include any state fees. Instead you must pay any state fees directly to the Government.
2. Register as a patient
After you have been approved by the physician, they will create your patient profile and submit your certification directly to the state portal for you. Once this has been done, you will need to confirm your details and complete the registration process. 
You can submit your online application at the OCMMP Patient & Caregiver Registry.
You must also pay the non-refundable $50 application fee.
Veteran status or indigent status may qualify you for a 50% fee reduction.
* You must complete your patient registration with the Ohio board of pharmacy within 90 calendar days after receiving your doctor recommendation. 
3. Receive Your Medical Marijuana ID
If your application is approved, your Medical Marijuana Patient ID Card sent to you in the mail. It usually arrives within 30 days. 
Once you have received your Medical Marijuana ID Card, approved Medical Marijuana products can be purchased legally within the state of Ohio. These may be found at the various certified dispensaries within the state. 
What documents do I need to submit?
When you fill out the Adult Patient Application, you need submit the following documents:
A clear, colored,

 

full-face photograph

 

submitted in digital format.
Your

 

Physician Diagnosis

 

dated within 90 days of application submission.
Proof of identity, any of the following:

Ohio driver's license number
Ohio driver's license or other state-issued identification issued by the Ohio bureau of motor vehicles (BMV).
Ohio identification card
U.S. passport or other forms of photo identification issued by the U.S. government including U.S. Passport card.

Proof of residency, any of the following:

OH driver's license
OH identification card issued by the Ohio BMV
Ohio-voter identification card
U.S. passport or other forms of photo identification issued by the U.S. government including U.S. Passport card.
Please note – Out of state registration ID is

 

NOT

 

accepted.
* Please note proof of identity and proof of residency must both be valid and unexpired. 
Ohio Medical Card Renewal
Patients
Please note – Your medical MMJ recommendation is only valid for 1 year. After that time, you will need to be re-evaluated by one of our licensed cannabis doctors.
However, you don't have to worry about your license expiring. When it's time to renew your license, You'll receive an email from the OH state board of pharmacy 45 days before your patient certification and ID card expires.
Caregivers
Important – If you are a caregiver, your Registry ID is only valid for the same period as your patient's medical MMJ card. When your patient's card expires, they will need to get a new certification from their doctor. After your patient has successfully renewed their med card, you will need to renew your registry card as well. You need to make sure that you have a valid Registry ID card when buying from a dispensary.
How to Renew:
1. Log in to your OMMCP patient account as a returning user.
Please note – All information must match your Ohio driver's license or state-issued ID. If you have a change of address card, use that address.
To save any changes you can click 'Renew my registration.'
2. Receive Verification Email
After you renew your registration online, you'll get a verification email explaining the next steps.
3. Visit a Medical Marijuana Doctor
If you are a returning QuickMedCards patient, you can book a follow-up appointment to renew your certification.
If this is your first time using QuickMedCards, you need to complete our Patient Questionnaire form first.
4. Receive Your Medical Marijuana ID in the Mail
Once you're certified by our doctor, your new card will be mailed to you at the address you listed in the patient portal. The new card will have an issue date for the day after your original card expires.
Purchasing Medical Marijuana in Ohio
A dispensary is, by law, a different kind of medical establishment than an ordinary pharmacy. And here is where med cards come in.
Once you have received your Medical Marijuana ID Card, you can purchase medical marijuana products at any certified dispensary in Ohio. Here's what you should know:
The maximum amount of medical marijuana that you can purchase at a dispensary cannot be more than a

 

90-day supply. It is your doctor that will determine your 90-supply based on their evaluation of your needs.
You will be asked to bring your

 

Ohio mmj ID Card

 

and another form of

 

photo ID

 

 when you purchase medical marijuana products.
For Minor Patients: Caregiver or guardian supervision is necessary when purchasing medical marijuana at a dispensary. Similarly to adult patients, caregiver proof of ID is needed.
Giving Back
We will donate to charity for every appointment booking.
We take suggestions from customers like you.
Favorites have been:
AMERICAN CANCER SOCIETY
Help stop cancer from being a common health problem across the world.
WOUNDED WARRIOR PROJECT
Help injured veterans live a better life after they've served our country.
Frequently Asked Questions
Can I get my Ohio medical marijuana card through telemedicine?
Yes. In March 2020, the state Board of Pharmacy voted to suspend the implementation of telemedicine regulations, as a result of the COVID 19 pandemic. Now, physicians with a CTR (certificate to recommend) may use telemedicine to recommend and make renewals for medical marijuana.
If you book an appointment with QuickMedCards you can have your medical marijuana evaluation online. All our doctors have a CTR, of course.
Where is the cheapest place to get a medical marijuana card in Ohio?
QuickMedCards offers the lowest price for an Ohio medical marijuana card certification. Patients only pay $149. Which is the lowest price in the state.
What is the cost of an Ohio medical marijuana card?
Patients pay a consultation fee to get certified by a qualified cannabis doctor in Ohio. This normally costs $180-$200. However, patients that choose QuickMedCards pay only $149.
In addition, patients must pay $50 for their Ohio medical marijuana ID card. Caregivers pay $25.
What forms of medical marijuana are available in Ohio dispensaries?
Cannabis dispensaries in Ohio stock their weed in a variety of forms. For instance, flowers or buds, edibles, pills, capsules, tinctures, oils, and topicals.
Can I buy CBD oil with my medical marijuana card in Ohio?
Yes. To clarify, you do not need to be a medical marijuana patient to buy hemp-extracted CBD in Ohio. 
Ohio legalized CBD on 30th July 2019 when Governor Mike Dewine signed Ohio Senate Bill 57 (SB57).  As a result, the purchase or sale of hemp or hemp products is legal in Ohio.
Additionally, patients that get their medical marijuana recommendation through QuickMedCards, get $30 worth of CBD products. For example, CBD capsules, Serenity lotion, and Triple relief salve.
Courtesy of InstacraftCBD.com — for pure CBD oil at the lowest prices.
Does shoulder pain qualify me for medical marijuana in Ohio?
No. Shoulder pain is not among the qualifying conditions for medical marijuana in Ohio. But, if your shoulder pain is chronic or severe, your doctor may recommend cannabis for your treatment.
Can I use my medical marijuana without smoking?
Yes. There are many options for patients who do not prefer to smoke their medicine. For example, pills, edibles, tinctures, concentrates, and oils.
Can medical marijuana patients in OH grow their weed?
No. Qualified patients in Ohio may not cultivate their marijuana.
What do I do after my OH medical marijuana card expires?
Sign up with QuickMedCards to get a renewed recommendation by a certified cannabis doctor in OH to begin your renewal process. Moreover, even patients that used another provider for their initial recommendation may still renew with us.
Ohio Medical Marijuana Patient Community
One of the splendid jewels that the Midwest has on offer, Ohio is just the place to be once you've begun your journey into the world of post-treatment R&R. Of its many attractions and curiosities, Ohio offers a mixed bag of serene, expansive fields and buildings that house culture at its finest. Spanning from Cleveland to Columbus, and all the way down to the south, here are some of our patients' favorite spots:
Rock & Roll Hall of Fame
Missing the era of good ol' Elvis? Want an excuse to take a walk by Cleveland's harbor? Say no more, we have the perfect spot for you. A marvel of musical history, the Rock & Roll Hall of Fame includes seven floors brim with musical memorabilia, from guitars to zany outfits, as well as interactive exhibits appealing to fans of all ages. It is a guided walk throughout the decades of the musical genre, featuring the many great artists who have served as icons for their respective time periods.
Stan Hywet Hall & Gardens
Want to go even further back in time? We know just where to take you. This picturesque mansion, and its surrounding 70-acre plot, serve as a staple of the hilly Akron area. The "Story Quarry", as it would be called in our present day, is a breathtaking portal to the past. Immerse yourself in the culture of the 20th century as you peacefully explore the expansive gardens, pass through the lively Corbin Conservatory, and then end your stroll at the enchanted Carriage house. Return to the present for a soothing cup of tea at the local café.
Amish Country
Sometimes, we just want to go back to a simpler lifestyle. Leaving the hectic routine of the city can be an enlightening experience, especially in the peaceful meadows of the rural Amish County Byway. Starting in Holmes County, take the scenic route and observe the (quite literal) fruits of hard-earned labor. Support your local community by stopping at one of the local farmer's markets, offering a wide range of fresh produce, locally-made household goods, and much more.
Online Marijuana Evaluations Made Easy
Our doctors in Oklahoma offer comprehensive evaluations of each patient to determine if medical marijuana suits their
patient's
needs and
could improve their quality of life.
You will be seen by an OMMA approved doctor who is licensed to recommend marijuana treatment legally to patients.
Approved patients will get a recommendation and be certified with the Oklahoma Medical Marijuana Authority.
Next-day appointments available.
Monday – Sunday
08:00 AM – 09:00 PM
Avoid long wait times.
Book your appointment with the click of a button.
Say goodbye to inconvenient receptionist hours and being on hold for ages on the phone. Click the button to schedule your online appointment today.
It's that easy.
FAQs
About Oklahoma Medical Card Doctors and OMMA.
How can I get prescribed medical cannabis in Oklahoma?
You can get a prescription for medical marijuana from a registered OMMA doctor. If the doctor determines that your current health is likely to improve with the use of cannabis, they will write you a recommendation that works similarly to a standard prescription. The recommendation enables you to get a medical card that you can use to buy medicinal weed from a dispensary.
Who can qualify for an OK medical marijuana card?
Patients who want to apply for an OK medical marijuana card through OMMA must be 18 years old, supply valid proof of identity and their Oklahoma residency, as well as a written recommendation from a licensed medical marijuana physician.
How much does an OK medical marijuana card cost?
The state card application fee for patients is $100. Any Oklahoma patient who is able to supply proof of their Medicaid (SoonerCare) insurance or enrollment in Medicare is eligible to pay the reduced fee of $20. The reduced fee also applies to patients who can prove disabled veteran status. Caregivers do not have to pay any fees for their OK medical marijuana licenses.
How do I get a physical medical marijuana ID card following my OMMA Doctor appointment?
If you are approved by one of our OMMA doctors following your appointment, you'll receive your recommendation immediately so that you can fill out the online patient license application the very same day. You can submit your online application at the OMMA login page.
Once the application is submitted, it will be reviewed by the OMMA. If your application is approved, you will receive your license identification card in the mail. This is the physical medical marijuana ID card that you will use when buying cannabis products at dispensaries. Your identification card usually takes 14 business days to arrive in the mail. 
What are the qualifying conditions for marijuana treatment in Oklahoma?
Oklahoma does not have a specific list of qualifying conditions for patients to qualify for medical marijuana. Instead, it's up to the professional judgment of the doctor when recommending patients for medical marijuana.
This means that any patient with a medical condition can apply to get a medical marijuana card in Oklahoma, without being limited to a list of qualifying conditions.
That being said, the conditions listed below have extensive research supporting their responsiveness to medical marijuana treatment. Therefore, patients suffering from these conditions and illnesses commonly get recommended medical marijuana by OMMA doctors:
Anorexia and Bulimia
Anxiety
Insomnia
Cachexia and Wasting Syndrome
Cancer
Chronic Pain
Crohn's Disease
Epilepsy and Other Seizure Disorders
Glaucoma
HIV/ AIDS
Inflammation
Insomnia
Muscle Spasms
Neuropathic Pain
Severe Nausea
Spasticity
Terminal Illness
InstaCraftCBD
Claim Your Bottle of
Certified Quality CBD
CBD provides many of the health benefits of medical cannabis but without the same legal risks or work-disruptive "high". With CBD you can get the relief you need without worrying about your day being sidetracked by light-headedness or psychoactive effects. It's another tool in the toolbox. With our modern capsules, many people take CBD at the office or as part of their morning routine.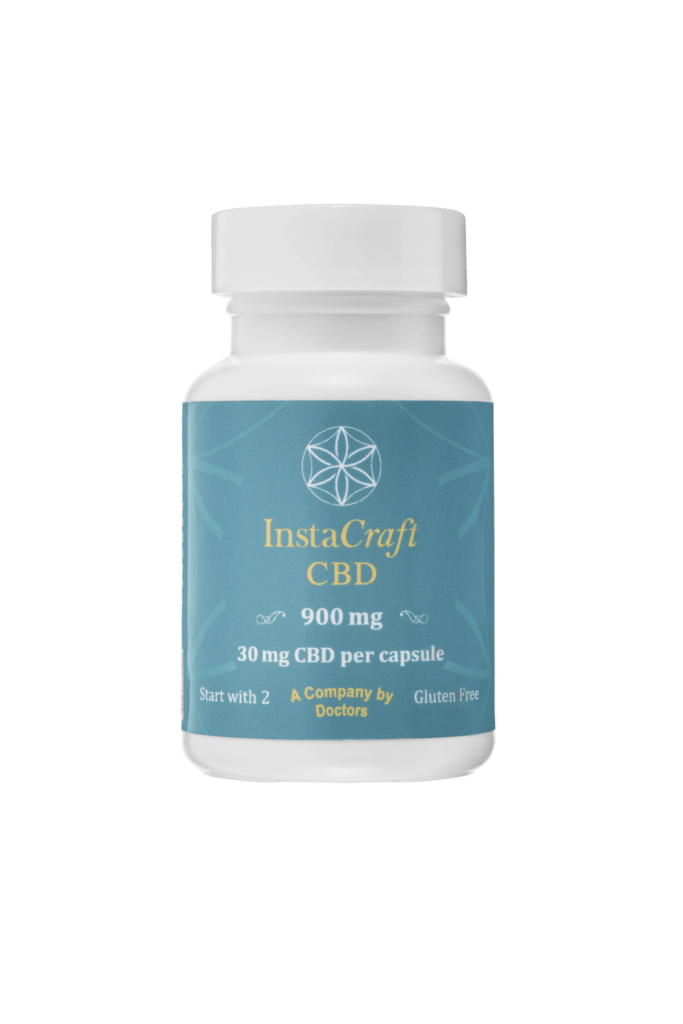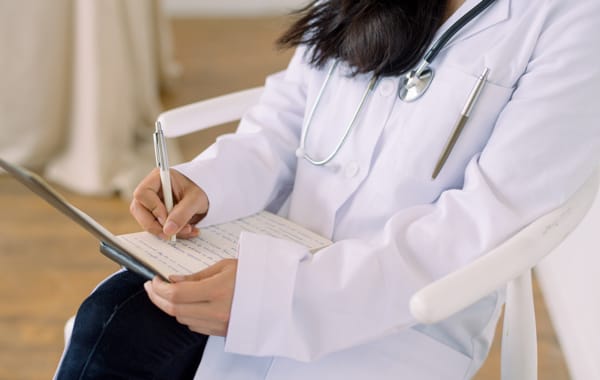 Oklahoma Marijuana Prescriptions
How do marijuana prescriptions work?
If this is your first time seeking medical marijuana treatment, you probably have a lot of questions. What is the cost? Who can prescribe it? How to access medical records?
We're here to help you find out all you need to know about the difference between a marijuana prescription and a recommendation, and how to speak to your doctor about medical marijuana.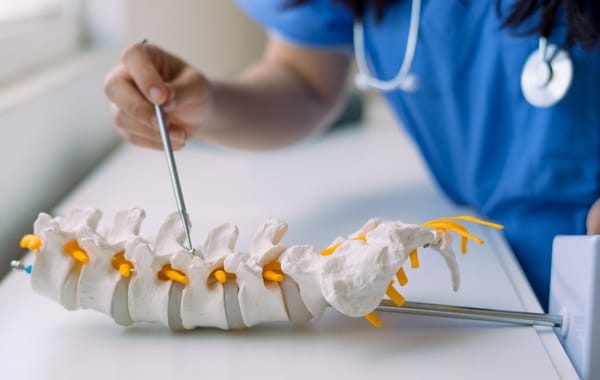 Medical Marijuana Treatment
Chronic Pain Relief
Chronic pain is the leading reason people seek medical marijuana. But why do so many patients prefer medical marijuana for pain relief? 
It comes down to its effectiveness and the advantages cannabis has over conventional OTC and prescription drugs. Get familiar with some of the best strains for pain which have worked wonders for many patients. Learn how you can qualify for a medical card today.