Oklahoma Medical Card Doctors
Get Your Oklahoma
Medical Card Online
How to Get a Medical Card in Oklahoma
You can apply for your Oklahoma medical card online in a few quick and easy steps. 
Simply register with us and you can book a consultation to speak with an MMJ-friendly doctor in Oklahoma.
Our team here at QuickMedCards is here to help you get your online OMMA recommendation today. So that you can complete your Oklahoma medical card application in no time.
We offer fast service and cheap medical cards because we care about putting our patients before profit.
Speak with MMJ doctor Online
Sign up to book your appointment today. Then video call with one of our OMMA registered physicians in Oklahoma. It's quick, easy, and hassle-free.
Get approved
You can get approved by MMJ doctors online, and your Signed physician recommendation is available for instant PDF download.
oklahoma medical card
With your online OMMA recommendation, you'll be ready to submit your application for a medical card in Oklahoma.
Benefits of QuickMedCards
What You Receive
if approved
1 Year MMJ Recommendation
24/7 Dispensary Verification
Signed Certification
Instant PDF Download
Includes State Paperwork Fee
Our prices include the State Paperwork Fee that other providers usually charge for separately. Other fees that a patient must pay directly to the government must be paid by the patient.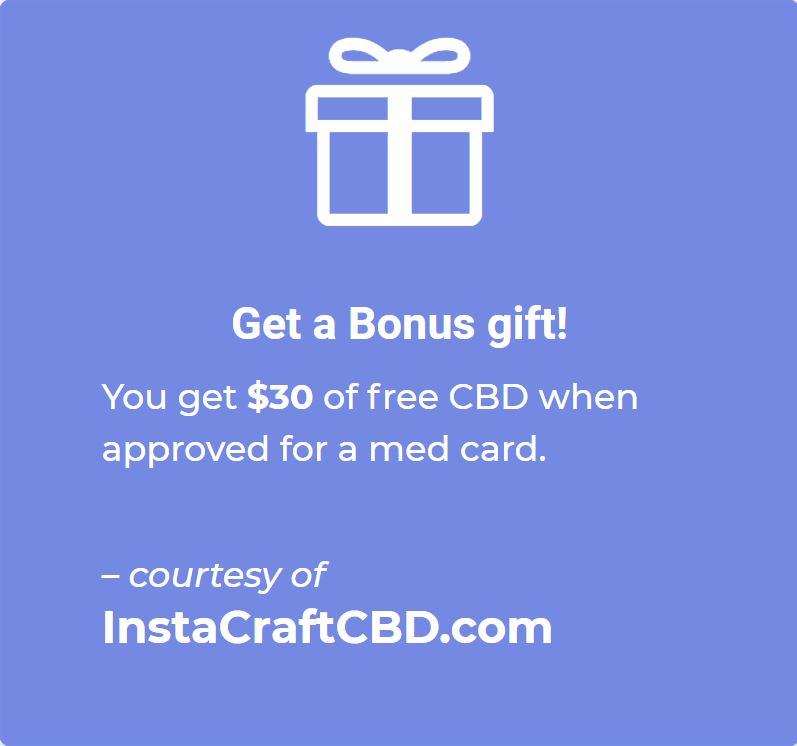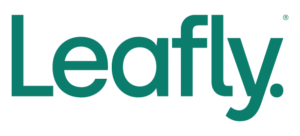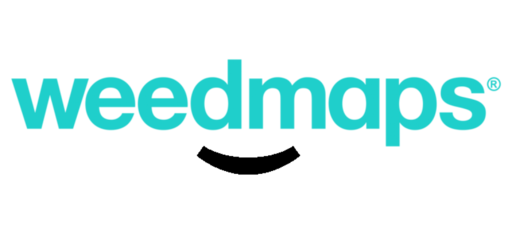 QuickMedCards – Trust is Our #1 Priority
Doctor Approved
Trusted By Doctors & Patients
Around the Country.
QuickMedCards helps people find excellent doctors and healthcare providers to talk with about getting certified for a medical card within their state.
Every healthcare professional on the QuickMedCards platform is licensed by their state to certify patients. Our customer service team is available 7 days a week.
omma registered physicians
All the doctors and nurse practitioners that we work with are licensed in-state to legally certify patients for Medical Cards.
Secure Payment
The QuickMedCards platform has undergone comprehensive testing to ensure the safety of all data entered, including medical and credit card information.
HIPAA Compliant
QuickMedCards abides by all HIPAA requirements of handling patient data.
We're safe and secure.
Putting patients before profit
We offer the lowest price in the state and the fastest service. Our customers love us, and the high customer reviews show that we mean it when we say that we take care of customers.
REAL PEOPLE available
9am-9pm 7 days/week
Have a question?
Call our customer care team at:
207-645-1645.

Giving Back
We will donate to charity for every appointment booking.
We take suggestions from customers like you.
Favorites have been:
AMERICAN CANCER SOCIETY
Help stop cancer from being a common health problem across the world.
WOUNDED WARRIOR PROJECT
Help injured veterans live a better life after they've served our country.
Registered OMMA Doctors

– Book Your Appointment Today
Oklahoma
Medical Authority (OMMA)
How to apply for a Medical Card in Oklahoma
Our telemedicine service makes it easier than ever to get a medical card online in Oklahoma. Here's how to get started:
1. Get a Physician Recommendation for MMJ
All you have to do is simply register with us to book an appointment to video call with an OMMA doctor. The consultation usually lasts for 10 minutes and you will get your certification afterward if you're approved.
2. Register with OMMA to Apply for a Medical Card
We make sure to send your recommendation immediately so that you can fill out the application for a medical card in Oklahoma the very same day. All of which you can now do from the comfort of your own home. 
You can submit your online application at OMMA login page.
Before you start your application, keep the following in mind:
All patient applications must be submitted online. 

You need to complete your online application in a single session. 
All patients must pay the $100 application fee.
* You may be eligible to pay a reduced fee of $20 if you are enrolled in Medicare (Soonercare) or if you have status as a 100% disabled veteran.
4. Receive Your OK Medical Card
Once the application is submitted, it will be reviewed by the OMMA. If your application is approved, you will receive your OMMA medical card in the mail. This is your Medical Card that you will use when buying products at dispensaries. Your card usually takes 14 business days to arrive in the mail. 
Oklahoma Medical Card Qualifications
There isn't a strict list of 'Qualifying Conditions'  for medical MMJ in the state of Oklahoma.
It is up to a certified specialist to evaluate if the use of MMJ would benefit their patient's health. The doctor will make their judgment on the same basis as they would with regular prescriptions, and write their recommendation accordingly.
Are you looking for OMMA doctors accepting new patients? 
Our OMMA doctors can evaluate whether MMJ is appropriate for your illness or condition. We can help you schedule an appointment today.
Our doctors will usually give a recommendation if you are suffering from a chronic illness or a debilitating medical condition and you are not responding to traditional treatments. Below you will find a list of common ailments people seek treatment for:
Amyotrophic lateral sclerosis (ALS)
Alzheimer's Disease
Anorexia
Anxiety
Bulimia
Cachexia
Cancer
Crohn's Disease
Difficulty Sleeping
Glaucoma
HIV/AIDS
Hepatitis C
Irritable Bowel
Multiple Sclerosis (MS)
Muscle Spasms
Nail-Patella Syndrome
Post-Traumatic-Stress-Disorder (PTSD)
Pain (chronic or severe)
Severe Nausea
Seizures (including epilepsy) 
Terminal Illness

Any other chronic medical condition which is severe and for which other treatments have been ineffective.
Program Requirements & Patient Eligibility
Take note of the following applicant requirements:
You must be a resident in the state of Oklahoma.
Adult applicants must be eighteen (18) years or older.
* You can get a medical card if you are under 18 in Oklahoma, but you have to apply as a minor. If you want to get a medical card as a minor you are required to have an 'Approved Caregiver', applying on your behalf.
* Information about Minor Patient Application can be found here.
What type of Documentation is required?
When you fill out the Adult Patient Application, you will also submit the following documents:
A clear, colored, full-face photograph submitted in digital format.

Your Physician Recommendation (dated within 30 days of application submission)
Proof of identity (digital, color copy of one of the following):

Oklahoma driver's license

Oklahoma identification card

U.S. passport or other photo identification issued by the U.S government
Proof of residency in Oklahoma (digital, color copy of one of the following):

Oklahoma driver's license

Oklahoma identification card

Oklahoma voter identification card

A utility bill for the calendar month preceding the date of application, excluding cellular telephone and internet bills

A residential property deed to a property in the State of Oklahoma

A current rental agreement for residential property located in the State of Oklahoma
* Tribal identification cards are approved for identification purposes by the Oklahoma Department of Public Safety. 
How to Renew your Medical Card
Patients
Please note – Your OMMA Card is valid for 2 years. This also applies to your recommendation, which is also valid for 2 years. Therefore, after that time, you need to be re-evaluated by one of our licensed doctors. We will get in touch before your license expires to help you set up your renewal appointment and ensure you have a valid medical card.
Caregivers
Important – If you are a caregiver, your OMMA-issued ID card is only valid for the same period as your patient's ID card. When your patient's card expires, they will need to get a new certification from their doctor. After your patient has successfully renewed their med card, you will need to renew your registry card as well. You need to make sure that you have a valid MMCC-issued ID card when buying from a dispensary.
How to Renew:
1. Log in to your OMMA patient account as a returning user
Make sure all your personal details and information is up to date. 
2. Receive Verification Email
After you renew your registration online, you'll get a verification email explaining the next steps.
3. Visit a Registered OMMA Doctor
If you are a returning QuickMedCards patient, you can book a follow-up appointment to renew your certification.
If this is your first time using QuickMedCards, you need to complete our Patient Questionnaire form first.
4. Receive Your New Medical Card
Once you're certified by our doctor and your OMMA application is approved, your new card will be mailed to you at the address you listed in the patient portal. The new card will have an issue date from the day after your original card expires.
Oklahoma Caregiver information
What if I need someone to help me buy or use medical card?
Some patients may have difficulties completing their OMMA application or accessing dispensaries for various reasons, making it hard to get products for their ailment. In that event, these patients can discuss the option of designating a caregiver with their physician. 
A caregiver must meet the same criteria for age and residency status as registered patients.

– Adult Caregiver Designation Form (PDF)
Important: It is defined by the Oklahoma law that a caregiver:
"must either be a family member or an assistant that regularly looks after the patient."
For full details about the process please go to Caregiver Application OMMA.
Frequently Asked Questions
How does the video call with the doctor work?
You will video call with our doctor on Doxy.me. Doxy is free, easy to use and secure. It's the best way to video call with a healthcare provider.
When it's time for your appointment, we'll send you a secure video call link a few minutes beforehand.
During your video call, you and your doctor will discuss how MMJ could help treat your condition. It should take about 15 minutes.
Please note that your computer or mobile device must have a camera and a stable internet connection during the video call.
To avoid any issues during your appointment, ensure that your device is ready by doing a test call with the link: https://doxy.me/precall-test.
Where can I get a medical card in Oklahoma near me?
At QuickMedCards, you can apply for a medical card in any city, whether you're in Tulsa, Oklahoma City, or anywhere else.
Our platform provides convenient online video evaluations that can be done on your mobile or desktop device. What could be nearer than getting your MMJ recommendation from the comfort of your home? 
Can a minor get a medical card in Oklahoma?
You can get a medical card if you are under 18 in Oklahoma, but you have to apply as a minor. If you want to get a medical card as a minor you are required to have an 'Approved Caregiver', applying on your behalf. Additionally, they must have two physician recommendations from two different doctors.
Information about Minor Patient Application can be found here.
How much does a medical card cost in Oklahoma?
QuickMedCards offers consultations with excellent physicians for only $149. If you're approved, the Signed MMJ recommendation is included in the price and is valid for two years. 
Regardless of which provider you use, all approved patients must pay a $100 application fee to OMMA. 
Does my insurance or Medicare cover MMJ?
No. The FDA hasn't yet approved MMJ. Therefore, Medicare or insurance does not cover MMJ treatment.
Is Medical MMJ legal in Oklahoma?
Yes. The Oklahoma medical MMJ bill was passed in 2018 and it has benefitted hundreds of thousands of patients since. More than half of the participants voted on the ballot to legalize MMJ in the state, making it legal for approved patients to use the substance. 
The Oklahoma Department of Health now has an extensive state program called the Oklahoma Medical Authority (OMMA). Together, these entities make up the program responsible for the regulations and rules for the use and cultivation of MMJ in the state. 
You can read more about legalization at Oklahoma MMJ Laws.
You can also see the newest updates on the Rules and Regulations from September 2020 and October 2020.
What are the qualifying medical conditions for medical card in Oklahoma?
Oklahoma providers don't follow a list of qualifying medical conditions. Instead, it is up to the doctor to determine whether MMJ treatment will be beneficial for your health. Book an appointment with us to talk to an experienced MMJ doctor about getting a recommendation for a medical card. 
Where can I buy MMJ in Oklahoma?
You can buy medical MMJ products from any state mandated dispensary in Oklahoma. 
Where can I smoke MMJ in Oklahoma?
You can smoke MMJ in the isolation of your home. You should be aware that consuming MMJ in public is illegal. 
Can I use medical MMJ without smoking?
Yes. For patients who do not enjoy smoking their medicine, there are many other forms of MMJ they can buy from a dispensary. Such as:
Concentrates and oils. This is a fast-acting and easy-to-use form of MMJ  consumed without the harmful by-products of smoking. You need to use a vaporizer to administer concentrates and oils.

Edibles. These come in many forms; infused gummies, chocolate,  and drinks. It's a discrete method to take your medicine, and effects last longer than other methods. However, it may take a while before the effect kicks in.

Capsules. Another discrete form of MMJ that is very effective and gives long-lasting effects. 

Tinctures. This is one of the best methods for precise dosing. Patients can take tinctures orally or sublingually, meaning under the tongue.

Rubs or topicals are best for localized pain and don't cause psychoactive effects.
Does chronic pain qualify me for medical card in Oklahoma?
If the doctor thinks medical MMJ will be beneficial to ease your pain, then you will likely receive a recommendation for medical MMJ.
Oklahoma
Medical MMJ Community
Recommendations from our patients
Sometimes our ailments can get in the way of us living the lives we want to live. Many of our patients find that with their new treatment, they can enjoy the activities they used to with their family and friends. If you are new to medical MMJ, you might be wondering what are some of the best ways to relax after you take your medicine? Or perhaps you're looking for fun activities to enjoy alongside the benefits of your new treatment. We have gathered the highlights recommended to us by some of our patients.
Whether you're coming from near or far, medical card holders who find themselves in Oklahoma have plenty of options for leisure and relaxation at their disposal. You will find everything from outdoor activities, family attractions to historic and cultural escapes. Perhaps a solo adventure to enjoy the breath-taking landscape or perhaps a romantic getaway road trip going down the infamous Route 66. There is something for everyone. Here are some suggestions from our community. 
Destinations & activities
Oklahoma City
Whether you are a life-long Oklahoman or a first-time visitor, there are several popular tourist attractions worth seeing in OKC. You may want to consider stopping by the Botanical Garden or the Oklahoma City zoo to see some extraordinary species. With the relaxing effects of your treatment, you might just find a new appreciation for Nature's beauty. If that's not to your liking, then another excellent option would be The National Cowboy & Western Heritage Museum if you're a fan of all things western. 
Tulsa
Many patients might be familiar with Tulsa dispensary and clinic, however, this town has a lot more to offer. If you find yourself in the area with some spare time, you won't regret spending it among the architectural wonders of the Art Deco-styled Tulsa Performing Arts Center. This futuristic masterpiece was designed by Minoru Yamasaki himself and houses four main theatres, a very sizable reception hall, a studio space, and even an art gallery! Or maybe you've come here with an appetite for some real southern cuisine, we've heard that this city's bbq and steakhouses should not be missed. 
Hiking
Sometimes what our body and mind need is an afternoon out in nature with some peace and quiet. Spending time outdoors is a great way to get a break from our busy lives and enjoy the simple pleasures of life. Why not visit some of the most beautiful places in Oklahoma like the Wichita Mountains Wildlife Refuge, the Quartz Mountain Resort, the Chickasaw National Recreation Area, or the Beavers Bend State Park? Immersing yourself in nature is a well-known recipe for reducing stress and increasing our wellbeing.