Iowa Medical Cannabis Doctors
Get Your Medical Marijuana Certification Online
Looking for the simplest and fastest way to get an Iowa Medical Marijuana card?
Tell us just a bit about yourself and we'll take care of the rest. Once you've registered with us, our medical staff will reach out to you for a video appointment. Quick, easy, and hassle-free. The road to your Iowa medical marijuana card starts here.
Our marijuana doctors in Iowa can give you an extensive report as to why you might benefit from medical marijuana as a treatment method. Because our number one priority here at QuickMedCards is putting patients before profit, we want to assure you that we are here to help you.
Speak with our licensed doctor
Sign up to book your online consultation now. Our physicians are all registered with the Arkansas Medical Marijuana Program and licensed to recommend medical marijuana.
Get approved
Once you get approved by our doctor, your Signed verification is available for instant PDF download. 
Receive your Medical Marijuana Card
With your doctor's marijuana recommendation, you'll be ready to submit your application to the Arkansas Department of Health Medical Marijuana Program. 
Benefits of QuickMedCards
What You Receive
if approved
1 Year MMJ Recommendation
24/7 Dispensary Verification
Signed Certification
Instant PDF Download
Includes State Paperwork Fee
Our prices include the State Paperwork Fee that other providers usually charge for separately. Other fees that a patient must pay directly to the government must be paid by the patient.
Get a Bonus gift!
You get $30 of free CBD when approved for a med card.
– courtesy of InstaCraftCBD.com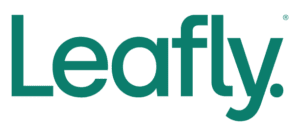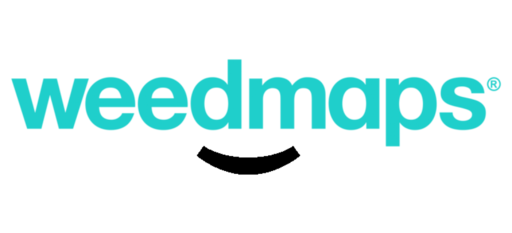 QuickMedCards - Trust is Our #1 Priority
Doctor Approved
Trusted By Doctors & Patients
Around the Country.
QuickMedCards helps people find excellent doctors and healthcare providers to talk with about getting certified for legal marijuana use within their state.
Every healthcare professional on the QuickMedCards platform is licensed by their state to certify patients for marijuana. Our customer service team is available 7 days a week.
Certified MMJ Doctors
All the doctors and nurse practitioners that we work with are licensed in-state to legally certify patients for Medical Marijuana treatment.
Secure Payment
The QuickMedCards platform has undergone comprehensive testing to ensure the safety of all data entered, including medical and credit card information.
HIPAA Compliant
QuickMedCards abide by all HIPAA requirements of handling patient data.
We're safe and secure.
Putting patients before profit
We offer the lowest price in the state and the fastest service. Our customers love us, and the high customer reviews show that we mean it when we say that we take care of customers.
REAL PEOPLE available
9am-9pm 7 days/week
Have a question?
Call our customer care team at:
207-645-1645.

Book an Appointment with a
Certified Doctor Today
Iowa
Office of Medical Cannabidiol (OMC)
Giving Back
We will donate to charity for every appointment booking.
We take suggestions from customers like you.
Favorites have been:
AMERICAN CANCER SOCIETY
Help stop cancer from being a common health problem across the world.
WOUNDED WARRIOR PROJECT
Help injured veterans live a better life after they've served our country.
Frequently Asked Questions
What is the Iowa medical cannabidiol act of 2017?
The 2017 Medical Cannabidiol Act signed by Governor Branstad set in motion medical marijuana developments to make medical cannabis available to patients diagnosed with debilitating medical conditions in Iowa.
As a result, the Iowa Department of Public Health was tasked to print and issue medical marijuana registration cards to qualifying patients and caregivers. In addition, the Medical Cannabidiol Board was established to assess and review petitions to add medical conditions, treatments, or illnesses to the current list of debilitating medical conditions.
Notably, possession and use of medical marijuana became legal for patients registered with the IDPH, and primary caregiver duties were established. Now, designated caregivers could lawfully buy and possess medicinal cannabis on behalf of their patients.
More than just outlining the structure and mechanism of the IA Medical Cannabidiol Program, the act goes into detail with the rules and regulations governing the program. For instance, medical cannabidiol products are restricted to contain a maximum of 3% THC. Moreover, conduct among healthcare providers, dispensaries, and manufacturers is clearly defined in the act.
In conclusion, the Medical Cannabidiol Act is the foundation or rather the blueprint of the Medical Cannabidiol Program in the state.
To get extensive information on the document you can read the original Medical Cannabidiol Act §124E.2
Is Medical Cannabis Legal in Iowa?
Yes, qualifying patients are allowed to purchase cannabis oil-based products for medical use in Iowa. However, this should be occurring only through the purchase of said products from specialized dispensaries. Patients are NOT allowed to grow or cultivate marijuana at home.
Where can I find medical marijuana doctors in Iowa?
Finding a 'cannabis-friendly' doctor in the state can seem like a difficult task for patients in Iowa. But, by signing up with QuickMedCards your search for a cannabis doctor is over. You gain immediate  access to a licensed cannabis doctors in Iowa. We can guarantee you access to qualified and experienced doctors willing to recommend cannabis for your treatment.
Why do I need an Iowa medical marijuana card?
Only patients with a valid medical cannabidiol registration card can use and possess medical cannabis in Iowa. 
With an Iowa medical cannabis card you can:
Buy marijuana from any Iowa dispensary.
Possess marijuana legally in the state.
Use medical marijuana products legally.
What is the cost of the Iowa medical cannabidiol registration card?
QuickMedCards patients pay only $149 in consultation fees to get certified by our doctor. By far, the lowest price in Iowa.
It's worth noting that patients must also pay $100 for the Iowa medical cannabis card when they register with the IDPH. However, you're  eligible for a reduced fee of $25 if you can provide one of the following:
A copy of their Social Security Disability notice
Proof of receipt of Supplementary Security Income payment
Copy of their Iowa Medicaid member card
A scanned copy of their Hawk-I member card
For how long is the Iowa medical marijuana card valid?
The Iowa medical cannabidiol registration card is valid for 1 year after the date of issue. We will reach out to you when it's time to renew your registration 60 days before the date of expiry to help you avoid discontinuation from the program.
Where can I find marijuana dispensaries in Iowa? Or where are cannabidiol dispensaries located in Iowa?
Currently, there are only three cannabis dispensaries licensed to operate in Iowa. These are:
MedPharm Iowa in Sioux City
Iowa Cannabis Company in Waterloo
Medpharm Iowa in Windsor Heights
What kind of products can I buy from Iowa marijuana dispensaries?
Due to the restrictive nature of Iowa's medical cannabidiol program, cannabis is only available in a few forms:
Oral forms: pills, capsules, liquids, tinctures, and sublingual forms
Topical forms: ointments, gels, transdermal patches, creams, and lotions.
Nebulizers or inhalers.
Suppositories: vaginal and rectal
Vaporization
What happens during my evaluation for the medical marijuana card?
You will video call with your cannabis doctor on Doxy.me. Doxy is free, simple, and secure. Therefore, the best way to video call with a healthcare provider.
When it's time for your appointment, we send you a secure video call link a few minutes beforehand.
During your video call, you and your doctor will discuss why marijuana will be beneficial in treating your condition. Also, if you have any questions about medical cannabis or the program feel free to ask the doctor. The consultation should take about 15 minutes.
If the doctor approves, you will receive your signed physician certificate form at the end of your appointment.
Please note that your computer or mobile device must have a camera and a stable internet connection during the video call.
To avoid any issues during your appointment, ensure that your device is ready by doing a test call with the link: https://doxy.me/precall-test.
How much cannabis can I have or possess?
There is no exact limit on how much medical cannabis patients in Iowa can have or buy. Instead a recommended dose will be determined by the physician for your specific condition. In addition, the patient's medicine can only have up to 3% of THC.
Is medical marijuana legal in Iowa?
Yes. Governor Brandstad signed the Medical Cannabidiol Act into law in 2017. Consequently, medical marijuana became legal in the state for both adult and minor patients. 
Is hemp-derived CBD oil legal in Iowa?
Yes. Governor Terry E. Branstad signed House File 524 into law in 2017, making hemp-derived CBD oil containing less than 0.3% of THC legal in the state of Iowa. Similarily, hemp-extracted CBD products are legal federally.
Luckily, patients that get certified by quickmedcards receivea gift of $30 worth of pure CBD from InstacraftCBD.com
Does PTSD qualify for medical cannabis treatment in Iowa?
Yes. Post-traumatic stress disorder has been listed as one of the qualifying conditions  that many people get medical marijuana treatment in the state.
Where can I smoke my medical marijuana?
Unfortunately, smokable marijuana isn't available in Iowa dispensaries. The reason for this is that it is illegal, even for qualified patients, to have or use marijuana in plant form. 
Can qualified patients grow cannabis at home?
No. Iowa patients cannot plant marijuana for personal use.
Does chronic pain qualify me for medical marijuana in Iowa?
Yes. Chronic pain is among the approved medical conditions for cannabidiol in Iowa.
Can a child under 18 be a medical cannabidiol patient in Iowa?
Yes. Minors suffering from one of the listed medical conditions may qualify for medicinal cannabidiol in Iowa. But, they must have a complete and signed healthcare practitioner form. And, consent from their parents or legal guardian. There's no payment for minor applications. 
Iowa Medical Marijuana Patient Community
Iowa is the perfect place to get some much deserved R&R following your medical treatment. With its idyllic countryside, laced in expansive cornfields, the peaceful stillness of the Midwest finds no better home than in Iowa. While you're there, be sure to check out some of our patients' favorite spots:
The Bridges of Madison County
Found in Winterset, situated 30 miles southeast of the state's capital of Des Moines, The Bridges of Madison Country are a testament to living history. Even before the famous Hollywood blockbuster carrying their name, these stunning covered bridges are a landmark to an idealized, 19th-century rural lifestyle. In modern times, six of the 19 bridges are still standing, offering an unforgettable scenic experience spanning over 82 miles of rural wildlife. Seeking an adventure unlike any other? The bridges are your own personal gateway to the America of yore.
American Gothic House
On the topic of exploring the past, how about a more recent landmark of 20th-century art? Found in Eldon, Grant Wood's American Gothic House is a physical companion of the author's exploration of his Midwestern roots in expressive art. Immediately recognizable to any art enthusiast in the world, the real-life backdrop to Wood's famous painting is accepting visitors all year-round. If you want to learn more about the history of the house itself, and what made Wood so eager to put it in painted form, the adjacent House Center can offer you answers to all of your potential curiosities.
Grotto of the Redemption
A truly remarkable 'gem' hidden deep within Iowa's northern countryside, this breath-taking cave system houses nine individual grottos built from precious stones. The work of an impassioned local pastor aided by a bit of communal help, the grotto itself is a living testament to what a single man's visionary quest can achieve. If you're seeking a place of inspiration, communion, or just serenity in its purest form, the Grotto of Redemption is the place to be.