Get Your AZ Medical MJ Card From Our Doctors Nearby
Cheap Price. Fastest Service. Qualify Now For a Medical MJ Card in Arizona.
Join thousands of patients using QuickMedCards to get certified for their AZ Medical Mj Card. Get $30 of Free CBD if approved for MMJ.
Sign up to connect with our licensed AZ medical mj doctors. All of our doctors offer affordable appointments to certify patients for a medical mj card in Arizona.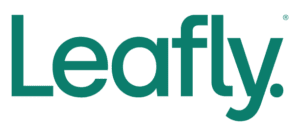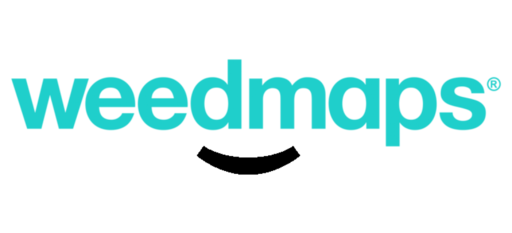 What Our Customers Say About Us
"Fast and super easy to apply and get my card. Best thing is it was done in less than 20 minutes! Best price and amazing staff. Definitely recommend."
Mary R.
"Fast and friendly! They helped me obtain my med card with ease and when I misplaced it they promptly got back to help me get a replacement."
– Casey R.
"Using this service is so easy and with the unmatched price you just can't argue. It was an amazing experience compared to going into the doctors."
– Ron S.
"So quick and affordable. I was nervous about the consultation. But it was very professional."
– Liam C.
"It was super quick to schedule to talk to a provider. They got back to me the same day. Customer service is also very quick to respond and very helpful! They definitely want to help you out and work with you."
– Korali R.
"Called for a replacement card was quick and easy and the staff is friendly and knowledgeable of the process. The card itself is the most  affordable in the area. Highly recommend!"
– Luke P.
"Very professional, quick, and convenient. Nurse Ray made me feel comfortable, informed, and valued. I would highly recommend to all my friends and family."
Melissa N.
"The medical staff was very knowledgeable and professional, and they really listened to my input about how the medicinal marijuana helps treat my symptoms. Thank you!"
Joel R.
How to Get a Medical MJ Card in Arizona
We offer some of the cheapest mmj certifications in Arizona. Register with QuickMedCards to book a consultation with our licensed Arizona mj doctors. Join thousands of patients using our platform to get certified for their AZ Medical Mj Card. 
The appointment is usually done in just 15 minutes. If eligible, you'll receive your certification for medical mj in Arizona the same day.
Here's what you need to do:
Fill out the Patient Questionnaire Form
When you register, we'll ask some questions about your medical condition. This will only take a few minutes. Then, we'll instantly connect you to our network of  AZ medical mj card doctors. From your QMC patient dashboard, simply book an appointment time that is most convenient for you.
Speak With Our Arizona MJ Doctor
During your Mmj evaluation, you will discuss your medical condition with our doctor, and they will walk you through the potential risks and benefits of MMJ treatment.
Get Your AZ Medical MJ Card
If you're approved, we'll send your signed certification for medical mj for you to download as a PDF. You can now register with the Arizona Medical Mj Program.
Benefits of QuickMedCards
Includes State Paperwork Fee
Our prices include the State Paperwork Fee that other providers usually charge for separately. Other fees that a patient must pay directly to the government must be paid by the patient.
Receive $30 of free CBD From InstaCraftCBD.com
All patients that are approved by our AZ mmj doctors can claim their $30-value gift voucher for CBD.
New Patient Consultation $149
What You Receive:
(if approved) 
2-Year Certification for Medical Mj
$30 of free CBD from InstaCraftCBD.com
24/7 Dispensary Verification
Signed Doctor Certification available for PDF Download
How to Renew Your Medical MJ Card in AZ
You can easily renew your AZ medical card with QuickMedCards. Whether you're a returning patient or signing up with us for the first time, our renewal process is quick and easy. 
If you're a returning QuickMedCards patient, simply log in to your QMC account to book a follow-up appointment with one of our doctors.
Renewal For New Patients
There are no extra charges for first-time patients renewing with us. Even if you've been certified for mj by a different doctor, you can still proceed with us easily.
QuickMedCards - Trust is Our #1 Priority
Doctor Approved
Trusted By Doctors & Patients
Around the Country
QuickMedCards helps people find excellent doctors and healthcare providers to talk with about getting certified for legal mmj use within their state.
Every healthcare professional on the QuickMedCards platform is licensed by their state to certify patients for medical mj. Our customer service team is available 7 days a week.
Certified MMJ Doctors
All the doctors and nurse practitioners that we work with are licensed in-state to legally certify patients for Medical MJ treatment.
Secure Payment
The QuickMedCards platform has undergone comprehensive testing to ensure the safety of all data entered, including medical and credit card information.
HIPAA Compliant
QuickMedCards abide by all HIPAA requirements of handling patient data.
We're safe and secure.
Customers Love Us
Our high customer reviews show that we mean it when we say that we take care of customers. Check out the many great reviews of QuickMedCards on Google Maps, Facebook, and TrustPilot.
REAL PEOPLE available
9am-9pm 7 days/week
Have a question?
Call our customer care team at:
207-645-1645.

Getting a Medical Card in Arizona
How to get a Medical MJ card in AZ
1. Book an appointment with one of our certified Arizona medical mj doctors.
Our doctors are licensed by the Arizona Department of Health Services (ADHS). Additionally, they have years of experience in medical mj and are kind and compassionate. Arizona requires that you make an in-person visit to see your doctor. As such, we can help you book an appointment with a licensed AZ medical mj doctor near you, at your convenience.
2. Attend your medical mj evaluation
Once you have chosen your doctor, you will have an in-person consultation with them. Here, you will have a chat with your doctor about why you should qualify for medical mj treatment, and they will evaluate if it will be benefitial for your health. Should you be approved, the doctor will issue you with a signed medical mj certificate.
3. Register with the ADHS
After receiving your signed medical mj certification, go ahead and submit your patient registration to the Arizona Department of Health Services.
Submit your application through the Individual Licensing Portal.
You are required to include a signed and dated Medical MJ Patient Attestation Form. 
You must pay the $150 state registration fee.

If you are eligible for SNAP assistance, your application fee will be reduced to $75 as long as you can provide valid documentation. 
Afterward, when your ADHS application ahs been processed and approved, you will receive your digital AZ medical mj card through a link. Also, you can check your AZ mmj card status on the ADHS Individual Licensing Portal. The ADHS normally issues a registry identification card within 10 working days after receiving a complete application.
What to expect from QuickMedCards
Prompt and reliable service
Simply book an appointment with one of our qualified doctors in Arizona near you in Phoenix or Scottsdale. Subsequently, attend your marijuana evaluation and get certified quickly after your visit.
Lowest Price in the state
We believe that getting relief shouldn't cost the earth. As you've probably read from our site, we aim to put our patients before profit. That's why you can expect to receive the best service when you choose us to help you in getting your AZ mmj card.
Immediate access to licensed Arizona marijuana doctors
You don't need to start looking everywhere for qualified in-state physicians for an Arizona Medical Marijuana Card. At QuickMedCards, our doctors have years of experience in medical marijuana and are licensed to certify patients. Additionally, kindness, discretion, and professionalism, are all guarantees for each and every one of our doctors.
Excellent customer care service
We take pride in being the number 1 ranked service for medical marijuana cards in Arizona. And we always prefer to let our actions do the talking for us. Our staff is permanently committed to giving you the best service and the most hassle-free experience. From booking your appointment to the actual meeting between you and your chosen doctor – they are right there with you every step of the way.
Easy and simplistic application process
We have put our best efforts into streamlining the entire process of getting a med card in AZ so that it can be as easy as possible for you to apply. Additionally, we pride ourselves on staying knowledgeable and up-to-date with the state's policies on medical marijuana. Therefore, even after providing you with your AZ weed card, we are ready to guide you through the registration with the Arizona Department of Health Services (ADHS, as required by the state.
Arizona - Qualifying Conditions
Arizona doctors must follow a state-approved list of qualifying medical conditions when recommending marijuana treatment to patients. A complete list of qualifying conditions can be found below. However, take note that getting a diagnosis does not automatically qualify you for an Arizona med card. It is up to your recommending physician to evaluate your medical condition and decide whether mmj treatment is right for you. 
Are you uncertain about your medical condition? Or are you already suffering from any of the qualifying conditions? Then you should consider talking to one of our licensed marijuana doctors in Arizona. Their medical expertise can help you figure out if medical marijuana is the best solution for your health and well-being.
Amyotrophic Lateral Sclerosis (ALS)
Glaucoma
Hepatitis C
HIV/ AIDS
Any diagnosis or debilitating medical condition causing:

Cachexia (severe wasting)
Chronic pain (including arthritis and migraines)
Severe nausea
Seizures (including those from epilepsy)
Multiple Sclerosis (MS) With severe or persistent muscle spasms.
Program Requirements & Patient Eligibility
Once you have been diagnosed with one of the conditions listed above, you may begin the ADHS application process.
Take note of the following patient requirements:

All applicants must be 18 (eighteen) years or older to apply.
All applicants must be a resident in the state of Missouri.
* Patients younger than eighteen (18) years of age at the time of application must have a designated and registered 'Approved Caregiver' applying on their behalf.
* * Patients are required to have a recommendation from a licensed in-state marijuana physician before you start your application to receive an Arizona medical marijuana card.
Not from Arizona?
Check out the Other States we cover.
What documents do I need to submit?
When you fill out the ADHS Patient Application, you will have to submit these supporting documents:
A current photograph of the patient, taken no more than 60 calendar days before the submission of the application. 

A clear copy of your state or federal-issued ID.

Physician-completed Medical Marijuana Physician Certification Form.

Signed and dated Medical Marijuana Patient Attestation. 
Proof of ID (a copy of one of the following): 
Arizona driver's license

Arizona identification card

Arizona registry identification card

U.S. passport
Proof of residency in Arizona (a copy of one of the following):
AZ driver's license

AZ identification card

AZ registry identification card
* If your Arizona driver's license or ID card was issued before October 1, 1996 you must also provide a copy of one of the following:
Birth certificate verifying U.S. citizenship

U.S. Certificate of Naturalization

U.S. Certificate of Citizenship
* * SNAP documentation (if applicable):
A copy of an eligibility notice or an electronic benefits transfer card demonstrating current participation in the U.S. Department of Agriculture Food and Nutrition Services, Supplemental Nutrition Assistance Program.
Medical MJ allotment in Arizona
Once you have obtained your Medical MJ ID Card, you may buy medical mj products from a certified dispensary. MMJ dispensaries record how much medical mj is dispensed during each transaction, which is subsequently tracked through the electronic verification system.
A patient is only allowed to have 2.5 ounces of medical mj at a time, regardless of the form of the cannabis. Also, you can only buy up to 2.5 ounces of medical mj every 14 days.
When purchasing medical mj at a state-regulated dispensary make sure to:
Bring your Medical MJ ID Card and one more form of photo ID when purchasing medicine from a dispensary.
* Minor Patients must be supervised by their designated caregiver or guardian when purchasing their medicine at a dispensary. Caregivers and Guardians must provide proof of ID when accompanying the Minor Patient.
* * Please note, patients can't fill a prescription for medical mj at a local pharmacy like other medications, in the same way, patients can't get refills for their other medicines from a dispensary.
How to renew your Medical MJ card
Patients
Please note – Your medical MMJ recommendation is only valid for 2 year. After that time, you will need to be re-evaluated by one of our licensed medical MMJ doctors. However, you don't have to worry your license expiring. When it's time to renew your license, you'll receive an email reminder from us before your patient certification and expires.
Caregivers
Important – If you are a caregiver, your Registry ID is only valid for the same period as your patient's medical MMJ card. When your patient's card expires, they will need to get a new certification from their doctor. After your patient has successfully renewed their med card, you will need to renew your registry card as well. You need to make sure that you have a valid Registry ID card when buying from a dispensary.
How to Renew:
1. Log in to your ADHS patient account as a returning user
Please note – All information must match your Arizona state-issued ID. If you have a change of address card, use that address.
2. Receive Verification Email
After you renew your registration online, you'll get a verification email explaining the next steps.
3. Visit a Medical MJ Doctor
If you are a returning QuickMedCards patient, you can book a follow-up appointment to renew your certification.
If this is your first time using QuickMedCards, you need to complete our Patient Questionnaire form first.
4. Receive Your Medical MJ ID by email
Once you're certified by our doctor, your new card will be available for download from the state portal. It's important to note that your new card will not be sent in the mail. The new card will have an issue date for the day after your original card expires. 
Recommendations From Arizona Medical MJ Patients
Recommendations from our patients
After enjoying your medicine, it is important to begin your recovery from pain by seeking out new adventures. Start enjoying the things you used to do before illness struck, and get to discover new places and activities. The state of Arizona has a lot to offer. Whether you are seeking something thrilling and physical or a calm and relaxed space; there is something for everyone.
Here is a list of places and activities recommended by some of our satisfied and newly invigorated patients:
The Grand Canyon National Park
Being the statutory home of one of the world's seven natural wonders, Arizona has always had a deep-rooted connection with nature. The Grand Canyon was carved out over centuries by the Colorado River that peacefully flows through its crevasses. The colorful cliff walls and deep ravines that glow under the late afternoon sun offer quite a sight to behold. Taking your time to explore this wondrous cradle of nature is one of the best ways to spend a day of our equally wondrous lives.
Also, you can enjoy a wide range of activities if you are feeling energetic. For instance, hiking the trails, riding mules around the North Rim, and also rafting the Colorado River. Additionally, you could take a helicopter ride over the Grand Canyon and experience magnificent views from above.The Grand Canyon is not only a sight unlike any other but also a natural haven where one can freely contemplate the serenity of life while entering a cathartic state of communion with nature.
The Tlaquepaque Arts & Shopping Village in Sedona
The Tlaquepaque Arts & Shopping village is not your regular shopping plaza. As a matter of fact, it is a surprisingly beautiful community that displays immense character and personality. The riveting shops with fine items will make you stop and gaze at every turn. The architecture and the surrounding art are phenomenal and will make you feel like you are in a different world altogether. Regardless of the number of times you return, you are guaranteed to stumble into something new and exciting with each new visit.
In conclusion, it is a wonderful place to visit with your loved one. Also, you could choose to wander around the village square while discovering interesting places and items. Remember to carry your camera to take pictures of your memorable moments.
Montezuma Castle National Monument in Camp Verde 
A magical place brimming with history and culture, Montezuma Castle National Monument is, quite frankly, a sight that should not be missed. The structure of the surrounding cliff dwellings is bound to be the first point of interest, often begging the question – "How did they even manage to build all of that?". More than that, the site itself is full of riveting bits of history, allowing you to glimpse directly into the past and find the answers you need. Most importanly, a visit to this site is short and will generally take about an hour to complete, very convenient indeed.
London Bridge, Lake Havasu City
The London Bridge is a hidden gem in the desert. A truly remarkable site that is a rarity in a desert. Also, the bridge gives off a pleasant vibe and makes one feel like they have traveled back in time. Walking over the bridge as the sun sets is something to remember. So, pack your camera because there are a lot of photo opportunities. Finally, the restaurants surrounding the bridge are amazing. And a host of water activities are waiting for you to try them out.
Giving Back
We will donate to charity for every appointment booking.
We take suggestions from customers like you.
Favorites have been:
AMERICAN CANCER SOCIETY
Help stop cancer from being a common health problem across the world.
WOUNDED WARRIOR PROJECT
Help injured veterans live a better life after they've served our country.
CBD is an extract from the mj plant. CBD provides some of the health benefits of mmj with fewer psychoactive effects. Many people take CBD for symptom relief at the office or in the morning. It's another tool in the toolbox. InstaCraft's modern CBD capsule makes it easy to take CBD discreetly while on-the-go.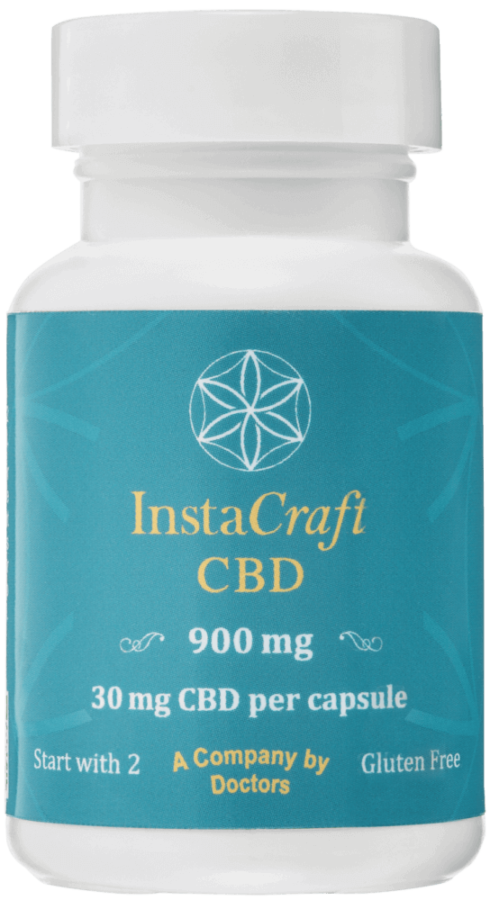 FAQs About How to Get a Medical Card in AZ
Is MMJ legal in Arizona?
Yes, mmj is legal in Arizona. In 2010, the state legalized the use and possession of medical mj in the Arizona MMJ Act (AMMA). The Arizona Department of Health Services (ADHS) is the state department overseeing the program. Furthermore, recreational mmj was legalized in November 2020. That being said, there are laws regarding the cultivation, use and possesion of mmj, both recreational and medical, that must be strictly followed.
Recreational MMJ is legal in Arizona, why should I get a MMJ card?
For patients, there are good reasons to get a medical mj card in Arizona:
Recreational mmj is more expensive than medical mj. This is because medical mj benefits from reduced tax, while recreational mmj will have a 16% excise tax applied.
Priority for your medicine. In 2020, medical mj dispensaries in Arizona remained open while recreational dispensaries had to close.
Medical mj patients can possess more mj than recreational users; 2.5 ounces vs 1 ounce.
Access to medical mj with stronger potency. Medical mj patients have access to stronger doses of mj. Recreational users only have access to weaker strains.
Patients can grow up to 12 mj plants while recreational users can only grow 6 plants per person.
Different age limitations. Recreational users have to be at least 21, medical users have can apply as adults from the age of 18, or as minors if they're younger than 18.
Better legal protection. Patients with an Arizona med card cannot be fired if they test positive for mmj after an employment drug test. Yet, recreational users aren't protected by law in the workplace.
Where can I get the cheapest medical mj card in Arizona?
We offer the lowest price in the state for in-person consultation and recommendation at only $149. By choosing us, your Arizona med card costs are significantly reduced. Remember, in-person consultations usually start at $180-$250 with other providers.
Regardless of which provider you go to, all patients must pay $150 when they register with the ADHS. Patients on SNAP (Supplemental Nutrition Assistance Program) pay a reduced fee of $75.
Wondering what is the fastest way to get your medical marijuana card in Arizona?
We put the quick in QuickMedCards. Booking an appointment with a MMJ doctor through us is the fastest way to get your AZ MMJ card. That is because there is no need to search for doctors that can recommend MMJ since you have access to them once you register. Also, you receive your physician's recommendation minutes after approval.
Where can I get an Arizona medical mj card near me?
Currently, QuickMedCards offers in-person appointments in Phoenix, Mesa and Scottsdale. So, patients living near these locations can conveniently attend their in-person appointments for their Mmj recommendation.
Can I apply for my Arizona medical mj card online?
Yes. Applications for the Arizona MMJ card must be submitted online in the Arizona Department of Health Services (ADHS) Individual Licensing Portal.
However, Arizona does not allow for first-time telehealth appointments for marijuana evaluations. Therefore, patients must visit their doctor in person first. Afterwards, telemedicine can be used for all follow-up visits.
Can I use a digital or electronic medical mj card in Arizona?
Yes. In fact, the use of electronic med card is encouraged by the ADHS. However, for those without access to a smartphone, it is recommended that they download the marijuana card from the online state portal and print a physical copy. 
How long will it take to receive my AZ MMJ card after I submit my application?
The ADHS issues a registry identification card within 10 working days after receiving a complete application.
Can minors (patients under 18) qualify for medical mj in Arizona?
Yes. Patients under 18 may qualify for medical mj in AZ. However, they must be certified by 2 different doctors. Additionally, the parent or legal guardian of the minor patient must register as their caregiver and submit the patient application to the ADHS on their behalf.
Can I plant my own MJ in Arizona?
Yes, medical marijuana patients can grow their own mj plants, but only if they live more than 25 miles away from the nearest mmj dispensary. Most importantly, they are only allowed to cultivate up to a maximum of 12 plants at a given time.
What are the Arizona MMJ rules or laws?
A few important MMJ laws in Arizone are:
Patients can only grow their MMJ if they live more than 25 miles from the nearest MMJ dispensary.
Patients may cultivate at most 12 mj plants.
It is illegal to consume mmj in public.
Patients may not drive under the influence of MMJ.
Can I use my Arizona MMJ card to buy CBD oil?
Yes, although, you don't need to be a medical mj patient to buy CBD in Arizona. Hemp was legalized federally in 2018, meaning hemp-extracted CBD products are also legal in Arizona. That said, only CBD products derived from industrial hemp may be bought without a med card.
As an added bonus, patients that get approved through QuickMedCards receive $30 worth of free CBD products.
– Courtesy of InstacraftCBD.com
Where can I smoke or use my MMJ in Arizona?
 Smoking mj in public places is illegal even for patients with an AZ MMJ card. Therefore, qualified patients should smoke their medicine at home. However,  patients may take their medicine in the form of edibles or use infused products in other locations.
What kind of MMJ products are legal for medical use in Arizona?
The Arizona MMJ Act legalized all parts of the MMJ plant. Which means that all types of mj are legal for the medicinal use of mj. For example, dry flowers or buds, edibles (gummies), concentrates, topicals, salves, pills, capsules, and tinctures.
Can I get an AZ MMJ card without medical records?
Yes, it is possible. You don't need to upload your medical records to get approved. However, the doctor is far more likely to recommend medical mj if you do. Without any medical records, it is very difficult for the doctor to get a good understanding of your medical condition in just a single visit. Medical records which include existing prescriptions to treat that condition or doctor notes, will help our doctors make a better evaluation more quickly.