Get Your Hawai MMJ Card From Our Doctors Nearby
Cheapest Price. Fastest Service. Qualify Now For a 329 Card in Hawaii.
Join thousands of patients using QuickMedCards to get certified for their Hawaii MMJ Card. Get $30 of Free CBD if approved for MMJ.
Sign up to connect with our licensed MMJ doctors in Hawaii. All of our doctors offer affordable appointments to certify patients for a 329 card in Hawaii.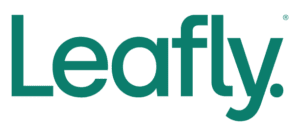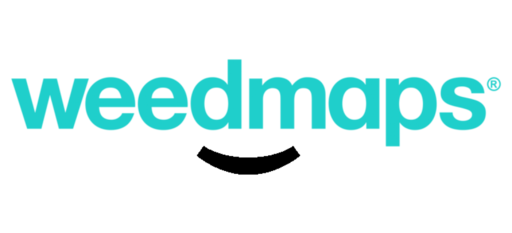 What Our Customers Say About Us
"Fast and super easy to apply and get my card. Best thing is it was done in less than 20 minutes! Best price and amazing staff. Definitely recommend."
Mary R.
"Fast and friendly! They helped me obtain my med card with ease and when I misplaced it they promptly got back to help me get a replacement."
– Casey R.
"Using this service is so easy and with the unmatched price you just can't argue. It was an amazing experience compared to going into the doctors."
– Ron S.
"So quick and affordable. I was nervous about the consultation. But it was very professional."
– Liam C.
"It was super quick to schedule to talk to a provider. They got back to me the same day. Customer service is also very quick to respond and very helpful! They definitely want to help you out and work with you."
– Korali R.
"Called for a replacement card was quick and easy and the staff is friendly and knowledgeable of the process. The card itself is the most  affordable in the area. Highly recommend!"
– Luke P.
"Very professional, quick, and convenient. Nurse Ray made me feel comfortable, informed, and valued. I would highly recommend to all my friends and family."
Melissa N.
"The medical staff was very knowledgeable and professional, and they really listened to my input about how the medicinal marijuana helps treat my symptoms. Thank you!"
Joel R.
How to Get a 329 Card in Hawaii
Register with QuickMedCards and book your appointment today. We provide affordable consultations with licensed MMJ doctors in Hawaii. Join thousands of patients using our telemedicine platform to get certified for their MMJ Card in Hawaii. 
The appointment is usually done in just 15 minutes. If eligible, you'll receive your recommendation for MMJ in Hawaii the same day.
Here's what you need to do:
Fill out the Patient Questionnaire Form
When you register, we'll ask some questions about your medical condition. This will only take a few minutes. Then, we'll instantly connect you to our network of licensed MMJ doctors in Hawaii. From your QMC patient dashboard, simply book an appointment time that is most convenient for you.
Speak With Our MMJ Doctor in Hawaii
During your MMJ evaluation, you will discuss your medical condition with our doctor, and they will walk you through the potential risks and benefits of mmj treatment.
Get Your Hawaii 329 Medical Card
If you're approved, we'll send your signed certification for MMJ for you to download as a PDF. You can now register with the Hawaii MMJ Program.
Benefits of QuickMedCards
Includes State Paperwork Fee
Our prices include the State Paperwork Fee that other providers usually charge for separately. Other fees that a patient must pay directly to the government must be paid by the patient.
Receive $30 of free CBD From InstaCraftCBD.com
All patients that are approved by our MMJ doctors in Hawaii can claim their $30-value gift voucher for CBD.
New Patient Consultation $149
What You Receive:
(if approved) 
1 Year Recommendation for MMJ
$30 of free CBD from InstaCraftCBD.com
24/7 Dispensary Verification
Signed Doctor Certification available for PDF Download
QuickMedCards - Trust is Our #1 Priority
Doctor Approved
Trusted By Doctors & Patients
Around the Country
QuickMedCards helps people find excellent doctors and healthcare providers to talk with about getting certified for legal mmj use within their state.
Every healthcare professional on the QuickMedCards platform is licensed by their state to certify patients for medical mj. Our customer service team is available 7 days a week.
Certified MMJ Doctors
All the doctors and nurse practitioners that we work with are licensed in-state to legally certify patients for Medical MJ treatment.
Secure Payment
The QuickMedCards platform has undergone comprehensive testing to ensure the safety of all data entered, including medical and credit card information.
HIPAA Compliant
QuickMedCards abide by all HIPAA requirements of handling patient data.
We're safe and secure.
Customers Love Us
Our high customer reviews show that we mean it when we say that we take care of customers. Check out the many great reviews of QuickMedCards on Google Maps, Facebook, and TrustPilot.
REAL PEOPLE available
9am-9pm 7 days/week
Have a question?
Call our customer care team at:
207-645-1645.

Getting a MMJ Card in Hawaii
How to apply for your 329 card in Hawaii
The application process may seem daunting at first, but there is no need for you to worry. In just a few easy steps, you will be able to get your Marijuana Recommendation, and complete your application to the Hawaii Medical Cannabis Program.
1. Sign up with QuickMedCards
The first step in the registration process for the Hawaii Medical Cannabis program is getting certified by a licensed doctor for your qualifying medical condition. Our warmhearted doctors here at QuickMedCards are well-informed about the specifications of Hawaii medical marijuana and are ready to give you the right prescription for your well-being.
Here's what you have to do:
Sign up and fill out the information form. 

Upload your identification document and relevant medical records.

Pick your preferred appointment date and time.

Submit payment.
* The appointment price does not include any state fees. You must pay any state fees directly to the Government.
2. Get Certified
After you sign up and upload the required documents, you'll be able to book an appointment with any of our qualified marijuana doctors in Hawaii.
It is important to note that the Hawaii DOH requires that you have a face-to-face appointment with your doctor. Therefore, you need to visit the doctor's office for your evaluation, so be sure to choose a doctor and time that is convenient for you. 
During your appointment you and the doctor will discuss your suitability for medical marijuana treatment. While you're there, feel free to ask the doctor any questions about cannabis you might have. If you are approved, the doctor will certify you as a medical cannabis patient.
Now, you will be able to register through the Medical Cannabis Registry.
3. Register as a patient
You can access the Medical Cannabis Registry and fill out the online application form through the Hawaii DOH portal. 
Before starting your application, have the following documents ready for upload:
Valid Hawaii ID, Valid Hawaii Driver's License, or Valid Passport Book

Patient/Caregiver/Grow site certification forms as applicable. (You will get your patient certification form from the doctor if approved)
* You must pay the non-refundable $38.50 fee to complete your online application.
4. Receive you Medical Marijuana ID
Next up you need to submit your completed online application to your certifying Marijuana Doctor from QuickMedCards. Once they have received it, they're going to submit your application to the Hawaii DOH for review and approval. Please note, only your certifying physician can submit your application to the Hawaii DOH.
The Department of Health receives, approves, and issues a 329 registration card (Medical Marijuana ID Card). If approved you will receive your 329 Hawaii Card online that will be valid for one year.
Qualifying Conditions for Hawaii MMJ
To qualify for the Hawaii MMJ Program, our qualified doctor must diagnose you with one or more of the following medical conditions:
Amyotrophic Lateral Sclerosis (ALS)
Glaucoma
Lupus
Epilepsy
Rheumatoid Arthritis
HIV/AIDS
Cachexia (severe wasting syndrome)
Severe nausea
Seizures (including those typical of epilepsy)
Severe and persistent muscle spasms including those specific to Crohn's Disease (IBD).
Requirements for MMJ In Hawaii
There are two different types of registrations for the Hawaii MMJ Program. These are:
In-state Patient Application (ISP) – for residents of Hawaii
Out-of-state Patient Application (OSP) – for short term visitors in Hawaii
To be eligible for the program, you must meet all of the following conditions in your registration category:
In-state Eligibility
Must be diagnosed with one or more debilitating medical conditions recognized in Hawaii.

Certified by a licensed physician or Advance Practice Registered Nurse (APRN) in Hawaii.

Valid Hawaii ID, Driver's License, or Passport Book.
Out-of-state Eligibility
Must be certified in their home state as having one or more debilitating medical conditions recognized in Hawaii.

Have a valid MMJ card issued by the patient's home state.

Valid state ID or Driver's License from the patient's home state.
Additional requirements for registration into the Hawaii MMJ Program:
All applicants must be eighteen (18) years or older to apply.
Patients younger than eighteen (18) years at the time of application must have a designated and registered 'Approved Caregiver' applying on their behalf.
* * You are required to have a recommendation from a licensed in-state MMJ physician before you start your application to receive your Hawaii MMJ ID Card. 
Not from Hawaii?
You can also find us in these Other States.
What documents do I need to submit?
When you fill out the Medical Cannabis Patient Registry Application, you will have to submit the following documents:
A legible, colored picture taken not older than 3 months before the application submission.

A clear copy of your state or federal-issued ID.

A copy of your Physician Certification dated within 30 days of application submission.
Proof of residency in Hawaii (a copy of one of the following):
Hawaii driver's license

Hawaii identification card

Hawaii-voter identification card



Proof of identity (digital, color copy of one of the following):
HI driver's license

HI identification card

U.S. passport or other forms of photo identification issued by the U.S. government.
Where can I buy MMJ in Hawaii?
The Hawaii Department of Health also oversees the MMJ Dispensary Program. Thankfully, there are a lot of Hawaii dispensaries that are licensed for MMJ sale.
Most importantly, when visiting the dispensary to buy your medicine, remember to carry your state-issued ID. For example, your Hawaii ID, Driver's License, or passport book. Most importantly, make sure to bring your 329 card (MMJ ID Card).
Below is a list of licensed Hawaii dispensaries:
Honolulu County
Aloha Green

Cure Oahu

Noa Botanicals
Kauai County
Maui County
Maui Grown Therapies

Pono Life Maui
Hawaii County
Hawaiian Ethos

Big Island Grown
How to renew your MMJ card
Patients
Please note – Your medical MMJ recommendation is only valid for 1 year. After that time, you will need to be re-evaluated by one of our licensed medical MMJ doctors. However, you don't have to worry your license expiring. When it's time to renew your license, you'll receive an email reminder from us before your patient certification and expires.
Caregivers
Important – If you are a caregiver, your Registry ID is only valid for the same period as your patient's medical MMJ card. When your patient's card expires, they will need to get a new certification from their doctor. After your patient has successfully renewed their med card, you will need to renew your registry card as well. You need to make sure that you have a valid Registry ID card when buying from a dispensary.
How to Renew:
1. Log in to your Hawaii DOH patient account as a returning user
Please note – All information must match your state-issued ID. If you have had  a change of address card, use the new address.
2. Receive Verification Email
After you renew your registration online, you'll get a verification email explaining the next steps.
3. Visit a MMJ Doctor
If you are a returning QuickMedCards patient, you can book a follow-up appointment to renew your certification.
If this is your first time using QuickMedCards, you need to complete our Patient Questionnaire form first.
4. Receive Your MMJ ID by email
Once you're certified by our doctor, your new 329 card will be available for download from the state portal. It's important to note that your new card will not be sent in the mail. The new card will have an issue date for the day after your original card expires. 
Hawaii MMJ Laws
Even after you have your 329 card in Hawaii, the MMJ Program will not protect you if you violate the program rules. Therefore, it is important to take note of the rules and regulations to enjoy complete legal protection. Below are some important things to consider after getting your MMJ Card in Hawaii:
Acquiring, possessing, cultivating, using, distributing or transporting cannabis in public places is prohibited. These include but are not limited to:
Public parks and beaches

Recreation and youth centers

School grounds

In a moving vehicle including school and public buses

In the workplace
2. Any MJ products must be transported in a sealed container. This is to ensure that it is not visible to the public.
3. Driving any motorised vehicle while under the influence of MMJ is illegal in Hawaii.
4. Above all, you cannot transport medical weed across islands in Hawaii (Inter-island transport).
Recommendations From Hawaii MMJ Patients
After taking your MMJ, it's time to say aloha to pain and aloha to newfound relief. The beautiful tropical island state of Hawaii has a lot to offer and it's about time you begin to enjoy it. Here are a few places you can visit after your dose of mary jane. Whether you want to lay back and relax or start a new adventure, Hawaii has a little spot for everyone.
Challenge yourself and hike Diamond Head, Honolulu
We know. Hiking might sound tiresome and sweaty, and it does involve a lot of preparation. That being said, Diamond Head offers a relatively easy hike with a remarkable reward: Spectacular views of Honolulu from the crater's summit. Go even further, you will catch a glimpse of the historic Diamond Head Lighthouse. Diamond Head is believed to have last erupted about 150,000 years ago, so there's no need to be afraid. This hike will certainly leave you refreshed and looking forward to the many treasures that life has to offer.
Take a stroll on Lanikai Beach, Kailua
Hawaii is famed for its beautiful scenery, calm waters, and relaxing beaches. Lanikai Beach does justice for this fame. Take off your shoes and let your toes sink in the soft sand on the beach. Meanwhile, enjoy the turquoise waves steadily sweep the gorgeous shore. In the same vein, take a deep breath and relax. You can take this time to reflect and even meditate. If you are in the mood to take a dip in the enchanting waters, you should also consider snorkeling. You will be amazed at the diversity of the deep-sea wildlife.
Visit the Wailua Falls
This majestic double waterfall is one of the most accessible waterfalls in Hawaii. You don't even need to hike to enjoy the great views of the falling waters and birds soaring above. Yet, if you are feeling adventurous, you could take a hike down to get to the pool below. Once you are there, take a swim across to the back of the waterfall and you will be treated to a totally different and immersive experience. Remember to also take your camera for the ever-lasting memories you will greatly cherish.
Giving Back
We will donate to charity for every appointment booking.
We take suggestions from customers like you.
Favorites have been:
AMERICAN CANCER SOCIETY
Help stop cancer from being a common health problem across the world.
WOUNDED WARRIOR PROJECT
Help injured veterans live a better life after they've served our country.
CBD is an extract from the mj plant. CBD provides some of the health benefits of mj with fewer psychoactive effects. Many people take CBD for symptom relief at the office or in the morning. It's another tool in the toolbox. InstaCraft's modern CBD capsule makes it easy to take CBD discreetly while on-the-go.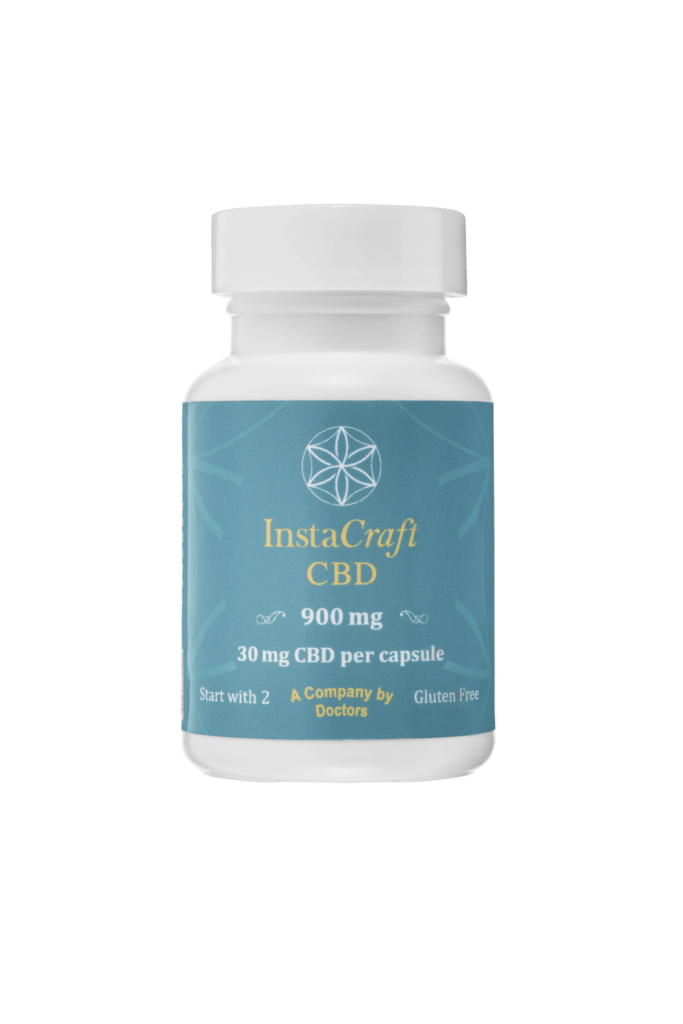 FAQs About Getting a 329 Card in Hawaii
Where can I find MMJ doctors in Hawaii?
Register with QuickMedCards today and you will get access to a licensed and experienced MMJ doctor in near you in Hawaii. It only takes 5 minutes to sign up and you can easily book your appointment at a time and location that is convenient for you. You'll be certified in no time!
What is the cost of a Hawaii MMJ card?
Patients that get their recommendation through QuickMedCards pay only $149 for their in-person consultation and recommendation. We pride ourselves on offering the lowest prices in the state. Other providers usually charge $170-$200 for the same service. 
There is an additional $38.50 fee patient must pay to the department of health for their 329 registration card application. 
What does my doctor need to know during my appointment?
Since you uploaded your relevant medical records when you were signing up, the doctor is already aware of your medical condition. During your short appointment, you will discuss how medical cannabis may help treat your condition.
Are there electronic or digital MMJ cards in Hawaii?
When will I receive my Hawaii MMJ card?
Since applications are processed in the order they're received, getting your 329 registration card may take up to 28 days (4 weeks). Furthermore, physical 329 registration cards may take at most 8 weeks to be received in the mail.
How long will the Hawaii MMJ card be valid?
The 329 registration card is valid for 1 year from the date of issue. But, patients may be eligible for a 2-year renewal if:
The patient renews their 329 registration card with the same cannabis doctor who certified them in the previous year.
The certifying cannabis doctor state's that the patient's condition is chronic.
The certifying physician recommends that a 2-year 329 registration is in the patient's best interest.
To clarify, patients must consult with their physician before applying for a two-year renewal.
Is weed legal in Hawaii?
Medical marijuana is legal for qualified patients with a 329 card in Hawaii. As a result, they can enjoy full legal protection. In addition, they have access to all of Hawaii's marijuana dispensaries. However, recreational weed is still considered illegal, regardless of whether you are a patient or not.
How much MMJ can I possess?
Qualified patients can possess up to 4 ounces of usable medical mj. This is the max amount a dispensary can provide at any given time
To clarify, a patient may fill their MMJ prescription for 4 ounces this week, and request for another refill the following week for the same amount. 
Where can I buy MMJ in Hawaii?
Patients can buy MMJ from any of the state-licensed dispensaries. But, patients cannot transport or move with their mmj from one island to another.
Here are mmj dispensaries locations in Hawaii. There are currently 8 licensed mmj dispensaries in Hawaii. They include:
Hawaiian Ethos in Hawaii County
Big Island Grown in Hawaii County
Green Aloha found in Kauai County
Cure Oahu in Honolulu County
Aloha Green located in Honolulu County
Noa Botanicals in Honolulu County
Maui Grown Therapies in Maui County
Pono Life Maui in Maui County
Can I grow MJ for personal use if I am a qualified patient in Hawaii?
Yes. Patients or caregivers can grow their own medical mj. Yet, they should not exceed 10 plants at any stage of maturity. Furthermore, they must state in their application that they intend to grow mj. They can only grow mj on their own property, where children must not be present. This option will be available during your application on the Department of Health Portal.
Here are some important medical mj growing laws in Hawaii:
Patients can grow as many as 10 plants at any stage of maturity.
Patients can cultivate medical cannabis in only one of the following locations:

The house of the qualifying patient
The house of the registered caregiver
A property controlled by the designated patient or caregiver.

Patients must state that they intend to grow their own medicine during their application. Moreover, the growing location must be shown on their MMJ ID card.
Patients or caregivers cannot grow cannabis lawfully on any other location not indicated on their 329 registration card.
Caregivers should tag each plant at the base with the 329 registration card number, as well as the expiration date of the card.
Patients can only cultivate their cannabis on a single site or residence.
Is a caregiver allowed use MMJ?
No. Caregivers may not use mj. This applies even if they have a 329 card.
Can I get a 329 card in Hawaii if I'm under 18?
Patients under eighteen (18) must have a designated caregiver who must be the legal parent or guardian and be registered with the Hawaii DOH.
Where can you smoke MMJ in Hawaii?
Certified patients should use their medicine in the privacy of their homes. That's because using mj in public places is illegal. For example, you cannot use mj in a school bus, any moving vehicle, in the workplace, in recreation centers, on public beaches, or school grounds. Also, patients cannot use their medicine around anyone under 18. Lastly, patients cannot use their medicine in any way that affects the health or well-being of another person.
Can you get MMJ for anxiety in Hawaii?
No. Unfortunately, anxiety is not on the list of conditions eligible for mmj treatment in Hawaii.
Will my name be publicly available once I register for MMJ in Hawaii?
No. All identifying patient information is private and protected by law. Moreover, QuickMedCards is HIPAA compliant. As a result, we maintain vigilance in storing patient data privately and securely.