Get Your WV Medical MJ Card Online From Our Doctors
Cheapest Price. Fastest Service. Qualify Now For Medical MJ in West Virginia.
Join thousands of patients using QuickMedCards to get certified for their WV Medical MJ Card Online. Get $30 of Free CBD after an approved appointment.
Sign up to connect with our licensed WV medical mj doctors. All of our medical mj doctors offer affordable video appointments to certify patients for medical mj in West Virginia.
The key to a happier, healthier life is just one video call away.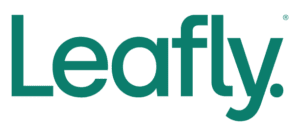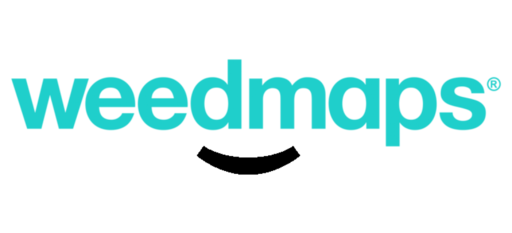 What Our Customers Say About Us
"Great staff. Very helpful. It's extremely convenient not having to drive to appointment. You just video call the doctor. Awesome experience."

– Kevin F.
"Fast and friendly! They helped me obtain my med card with ease and when I misplaced it they promptly got back to help me get a replacement."
– Casey R.
"Using this service is so easy and with the unmatched price you just can't argue. It was an amazing experience compared to going into the doctors."
– Ron S.
"I was surprised that everything was so easy. Called the number, set up my medical records, and received a time slot for a phone interview. They called on time and asked a few questions and bingo I was finished."
– Carrol C.
"So quick and affordable. I was nervous about the video chat. But it was very professional."
– Liam C.
"Quick and easy. Helpful customer support. Friendly nurses with a quick video chat and then a few days later your card arrives. If only the state would do a longer than 1-year card now."
– Josh S.
"It was super quick to schedule to talk to a provider. They got back to me the same day. Customer service is also very quick to respond and very helpful! They definitely want to help you out and work with you."
– Korali R.
"It was such a quick and easy experience! The nurse was so nice and understanding. Much more convenient than driving somewhere."
– Brett I.
"Called for a replacement card was quick and easy and the staff is friendly and knowledgeable of the process. The card itself is the most  affordable in the area. Highly recommend!"
– Luke P.
How to Get a Medical Card in West Virginia
Register with QuickMedCards and book your appointment today. We'll connect you with licensed medical mj doctors in West Virginia. We provide affordable video consultations that are completely online. No in-person appointments are required, and the appointment is usually done in just 15 minutes.
If eligible, you'll receive your recommendation for medical mj in West Virginia the same day. With that in hand, you'll be able to complete your WV medical card application in no time!
Here's what you need to do:
Fill out the Patient Questionnaire Form
When you register, we'll ask a few questions about your medical condition. This will only take a few minutes. Then, we'll instantly connect you to our network of licensed medical mj doctors in WV. From your QMC patient dashboard, simply book an appointment time that is most convenient for you.
Video call with our West Virginia Doctor
During your video call, you will discuss your medical condition with our doctor, and they will walk you through the potential risks and benefits of mj treatment.
Get Your WV Medical MJ Card
If you're approved, we'll send your signed certification for medical mj for you to download as a PDF. You can now register with the West Virginia Medical MJ Program and apply for your WV medical card.
Once your application has been confirmed, you will receive your WV Medical MJ Card in the mail.
Benefits of QuickMedCards
Includes State Paperwork Fee
Our prices include the State Paperwork Fee that other providers usually charge for separately. Other fees that a patient must pay directly to the government must be paid by the patient.
Receive $30 of free CBD From InstaCraftCBD.com
All patients that are approved by our VA medical mj doctors can claim their $30-value gift voucher for CBD.
Our Services in West Virginia
New Patient Consultation $149
What You Receive:
(if approved) 
1 Year Recommendation for Medical MJ
$30 of free CBD from InstaCraftCBD.com
24/7 Dispensary Verification
Signed Doctor Certification available for PDF Download
QuickMedCards - Trust is Our #1 Priority
Doctor Approved
Trusted By Doctors & Patients
Around the Country
QuickMedCards helps people find excellent doctors and healthcare providers to talk with about getting certified for legal mmj use within their state.
Every healthcare professional on the QuickMedCards platform is licensed by their state to certify patients for medical mj. Our customer service team is available 7 days a week.
Certified MMJ Doctors
All the doctors and nurse practitioners that we work with are licensed in-state to legally certify patients for Medical MJ treatment.
Secure Payment
The QuickMedCards platform has undergone comprehensive testing to ensure the safety of all data entered, including medical and credit card information.
HIPAA Compliant
QuickMedCards abide by all HIPAA requirements of handling patient data.
We're safe and secure.
Customers Love Us
Our high customer reviews show that we mean it when we say that we take care of customers. Check out the many great reviews of QuickMedCards on Google Maps, Facebook, and TrustPilot.
REAL PEOPLE available
9am-9pm 7 days/week
Have a question?
Call our customer care team at:
207-645-1645.

Get Your West Virginia Medical MJ Card Online
How to Get Your Medical Card in West Virginia
1. Sign up with QuickMedCards
Signing up with us is an easy process. First, you fill out the information fields that include your medical condition, current medication, personal, contact, and location information.
Next, you will land on a sign-up page where you can set up your account with your email and a password.
Once you've completed this step, proceed to upload your West Virginia driver's license or WV ID plus your medical records.
2. Book an online medical evaluation with a mj doctor in West Virginia
After creating your account, proceed to book an appointment with one of our qualified mj doctors in WV. Pick a time that works well for you and confirm your appointment by paying at the checkout page. With that complete, all you have to do is wait for your online medical mj evaluation.
3. Get your completed physician certification form
If approved, you will receive your signed and completed physician certification minutes after your appointment in your email.  Should the doctor deny your request for mj treatment, you will get an email with their decision. Nonetheless, we are well known for our high approval rate.
4. Complete your WV medical mj card application
Creating an account with the West Virginia Office of Medical mj is a very direct process.
Make sure you enter all your information correctly since you can't change it after registration. Soon, you will receive an email from the WV Office of Medical MJ which you will need to click to verify your registration. Should the email be missing from your normal inbox folder, double-check in your spam or trash folder.
With your account, you can now make your application for the West Virginia medical mj card. Be sure to complete all the required fields. Also, have your documents ready to upload, for instance, your physician recommendation, WV ID, or WV driver's license.
If your address isn't accurately represented in your ID or driver's license, you must upload proof of your current WV residency. For example, a utility bill, financial statement, lease agreement, or any authentic document showing your name and address.
Since the West Virginia medical mj program is relatively fresh, it's unclear how long it will take to receive your WV medical mj card. But, 30-60 days is a reasonable time to get your MMJ card.
With your West Virginia medical mj card you can buy medical mj from any licensed mj dispensary in WV and use your medicine legally.
Physician Appointment and Consultation
Our medical mj doctors can help you figure out if MMJ treatment is the best solution for your health and well-being while giving you all of the information and reassurance you need. 
After you complete your registration with us, you can book your online medical mj evaluation immediately. Then, sit back and relax while you wait. 
We will send you a text and email 10 minutes before your appointment with a link that you will use for a video call with your doctor. Remember, because of the convenience of telemedicine you can get certified for your West Virginia medical mj card in the comfort of your home. 
Doxy is the platform we use for telehealth consultations since it's a simple, free, and secure service for medical appointments. It's important that your mobile phone, laptop, or tablet has a camera and is connected to a reliable internet source to avoid any disruptions.
During your appointment, you and your doctor will discuss how medical mj may be beneficial for your treatment. Even if the appointment takes about 10 minutes, feel free to ask your doctor any question you might have about your mj treatment.
Our physician's mmj health and medication recommendations are valid for 1 year following consultation.
West Virginia - Qualifying Conditions
All residents of the state are eligible for medical mj as long as they have a serious medical condition. This includes conditions such as: 
Amyotrophic lateral sclerosis (ALS)
Epilepsy
HIV/AIDS
Huntington's disease
Intractable seizures
Inflammatory Bowel Disease (IBD)
Neuropathies
Parkinson's disease
Sickle cell anemia
Terminal illness

Deterioration to the nervous tissue of the spinal cord with objective neurological indication of intractable spasticity

Serious chronic or intractable pain, or severe chronic or intractable pain of neuropathic source
Program Requirements & Patient Eligibility
To qualify for the West Virginia medical mj program you must meet these conditions:
Be a resident of West Virginia

Be at least 18 years old to apply.

You must also be suffering from one of the 15 medical conditions listed above and have a physician certification to support this.
What documents do I need to submit?
A complete physician certification

Your West Virginia driver's license, WV ID, and proof of residency.
Not from West Virginia?
Check which Other States we cover. 
How to renew your west Virginia medical mj card
Please note – Your West Virginia medical mj recommendation is only valid for 1 year from the date of issue.
After that time, you will need to be re-evaluated by one of our licensed mj doctors. The renewal process is almost the same as the initial application process.
Log into your QuickMedCards account, book and attend your online consultation, and receive your physician recommendation. 
Next, log in and renew your application in the West Virginia Office of Medical MJ Portal.
Rest assured, you don't have to worry your license expiring. When it's time to renew your license, you'll receive an email reminder from us before your patient certification and expires.
Caregivers
Important – If you are a caregiver, your Registry ID is only valid for the same period as your patient's medical mj card. When your patient's card expires, they will need to get a new certification from their doctor. After your patient has successfully renewed their med card, you will need to renew your registry card as well. You need to make sure that you have a valid Registry ID card when buying from a dispensary.
Recommendations From West Virginia Medical MJ Patients
Medical MJ is a miraculous drug. You will realize that most of your suffering will slowly dissipate into a distant memory and you will have more energy and more optimism than you used to. Naturally, you start to relish your life by doing the things you used to enjoy or even try out new experiences. West Virginia is a trip for a medical mj patient given all the interesting sites to see and activities it has to offer. Here are a few places we recommend you visit after your medication; we're confident you'll enjoy them.
Stop by the New River Gorge National Park in Glen Jean, WV
Recently congress upgraded this majestic landscape from a National River to a National Park and Preserve. A trip to the New River Gorge National Park will reward you with spectacular views of the mountains, valleys, the New River, and the New River Gorge Bridge which is a stunning fete of architecture. With great viewpoints and intimate waterfalls, you will definitely appreciate the beauty of nature and experience more or less a revival. If you seek an adrenaline rush, whitewater rafting is a must-do. Hiking may sound tiresome but the trails are actually very easy to maneuver and so many scenic surprises await you. Ensure you carry your camera to snap your beautiful memories. Also, if you have dogs, be sure to bring them along, they will certainly enjoy the trip.
Treat yourself at The Greenbrier in White Sulphur Springs, WV
Seldom do we recommend a five-star hotel visit after taking your medication, yet The Greenbrier is an exception. Everything from the grandiose entry, to the pristine landscaping and the elegance it offers, is an experience to savor. This resort is like a step back in time and the comfort, friendliness of the staff and many activities the resort has to offer is phenomenal. If you decide to visit make sure you take advantage of all the amenities this amazing resort has to offer; you will find a new experience in each one.
Head to the Mothman Museum in Point Pleasant, WV
Possibly the most interesting place West Virginia has to offer — especially if you're interested in cryptid and otherworldly things. Before you make the trip though, we recommend watching the movie titled "The Mothman Prophecies" just after taking your medicine. The history, art, movie props, and scripts from the movie make the Mothman Museum a very compelling place to be and explore. Also, make sure you get a souvenir from the cool gift shop for your memories.
Giving Back
We will donate to charity for every appointment booking.
We take suggestions from customers like you.
Favorites have been:
AMERICAN CANCER SOCIETY
Help stop cancer from being a common health problem across the world.
WOUNDED WARRIOR PROJECT
Help injured veterans live a better life after they've served our country.
CBD is an extract from the mj plant. CBD provides some of the health benefits of mj with fewer psychoactive effects. Many people take CBD for symptom relief at the office or in the morning. It's another tool in the toolbox. InstaCraft's modern CBD capsule makes it easy to take CBD discreetly while on-the-go.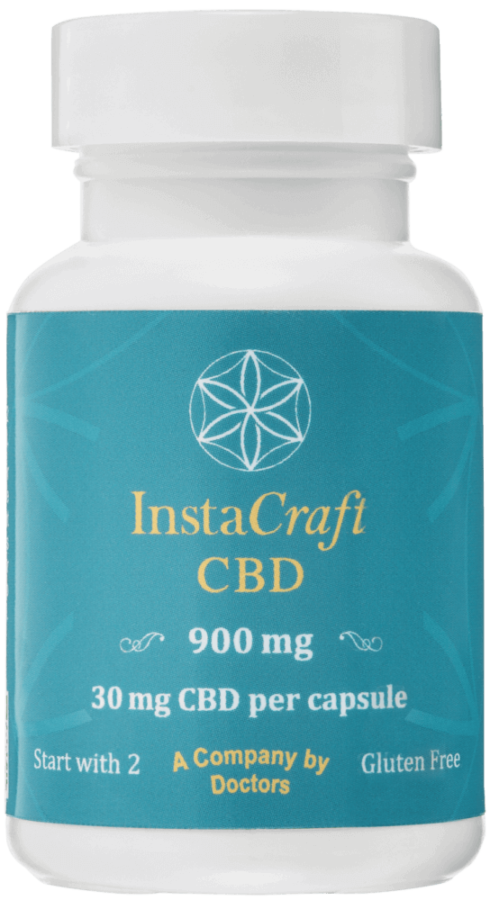 FAQs About Applying For a Medical MJ Card in WV
Is medical MJ legal in West Virginia?
The West Virginia Medical MJ Act signed into law by Governor Jim Justice in 2017 legalized medical mj in West Virginia. Recreational mj is still illegal in West Virginia nonetheless.
Can I apply for the West Virginia medical mj card online?
Yes. West Virginia allows for telemedicine for medical mj certification. This means that you can get your physician certification from the comfort of your home through QuickMedCards and apply for your WV medical mj card online as well.
How much does it cost to get the West Virginia medical mj card?
Patients must pay a consultation fee to get the physician certification from their doctor. This usually costs around $180-$250 with other providers, but patients who book their appointment with us pay only $149 instead. Undeniably the lowest price in the state.
In addition, the state registration fee for the West Virginia medical mj card is $50. 
What happens during my evaluation for the medical mj card?
Yes, you will video call with our mj practitioner on Doxy, which is a free, simple, and secure telemedicine service. The best way to video call with a healthcare provider.
Firstly, we text you a secure video call link a few minutes before your consultation. During the video call, you and the doctor will discuss how medical mj could be beneficial for your treatment. It should take about 15 minutes.
If the doctor approves, you will receive your signed physician certificate form at the end of your appointment.
* Please note that your computer or mobile device must have a camera and a stable internet connection during the appointment.
To avoid any issues during your appointment, ensure that your device is ready by doing a test call with the link: https://doxy.me/precall-test.
Is medical MJ now available in WV?
At the moment medical mj is not yet available in West Virginia. However, since the official intruduction of the West Virginia Medical MJ Program on February 3rd 2021, the Bureau has announced the approval of 100 new dispensaries all across the state, which are soon to be opening. 
When will the MJ program roll out in West Virginia?
The West Virginia Medical MJ Program started their rollout on February 3, 2021, when qualified patients were finally able to start to registering as patients.
Can you buy CBD in West Virginia?
Yes. Hemp-extracted CBD is legal in West Virginia. In fact, Industrial Hemp was legalized in West Virginia back in 2002 through the passage of the Industrial Hemp Development Act. The act defines industrial hemp as all parts and varieties of the hemp plant containing no more than 1% of THC (tetrahydrocannabinol). CBD products containing more than 1% of THC are only available to patients with a valid West Virginia medical mj card.
Also, patients who get their certification from QuickMedCards get $30 worth of pure CBD oil from InstacraftCBD.com.
Where can I buy medical mj in West Virginia?
Patients with a valid West Virginia medical mj card can buy their medicine from any of the state-licensed dispensaries in WV. Here is a list of the 100 approved dispensaries and their locations that are expected to be operational soon.
Are there medical mj dispensaries in West Virginia?
In actuality, since 2017 when the Medical MJ Act passed, qualified patients were only able to register for the program for the first time on 3rd February 2021. At the moment, there are no medical mj dispensaries operational in West Virginia. Despite the delay, the Bureau has approved dispensary licenses for 100 new dispensaries that will be operational soon.
What forms of medical mj are allowed in West Virginia?
Medical mj in West Virginia is only available in the following forms:
Pills
Oils
Topical forms such as ointments, creams, and gels
Tinctures
Liquids
Dermal patches
A form medically disbursed by vaporization or nebulization, excluding dry leaf or plant form
How much medical mj can I buy from West Virginia dispensaries?
You can buy a 30-day supply of medical mj from any WV dispensary. You can replenish your 30-day stock of medical mj when you have a 7-day supply remaining.
Can I grow mj for personal use after I get my WV medical mj card?
No, patients cannot cultivate medical mj even with a valid WV MMJ card.
Can patients under 18 diagnosed with a serious medical condition qualify for medical mj in West Virginia?
Yes, qualified patients under 18 may qualify for medical mj in WV with their parents' or legal guardians' consent. Moreover, their parents or legal guardians must register as caregivers.
Who is a designated caregiver and how many can I have?
A caregiver is an individual designated by a qualified patient or an individual recognized to care for a patient under 18 to deliver medical cannabis. You can have at most 2 caregivers at a time.
Do I need a caregiver card to buy medical mj for my child?
Yes. Parents or guardians of qualified patients under 18 must register as caregivers to buy and possess mj on behalf of their children.
Can a WV caregiver have more than one patient?
Yes, registered caregivers can serve up to five patients.
Where do I find pot doctors in West Virginia?
Simply sign up with QuickMedCards to have access to qualified medical mj doctors in West Virginia.
Is my personal information kept private?
Yes. All information obtained by the Bureau linked to patients, caregivers, and all other applicants is confidential and not subject to public disclosure. Also, QuickMedCards is HIPAA compliant, as a result, all your data is secure and private.