Get Your New Mexico Medical Card From Our Doctors Nearby
Cheapest Price. Fastest Service. Qualify Now For Medical MJ in New Mexico.
Join thousands of patients using QuickMedCards to get certified for their New Mexico Medical Card. Get $30 of Free CBD if approved for MMJ.
Sign up to connect with our licensed medical mj doctors in Albuquerque. All of our NM doctors offer affordable appointments to certify patients for medical mj in New Mexico.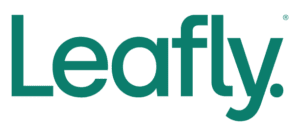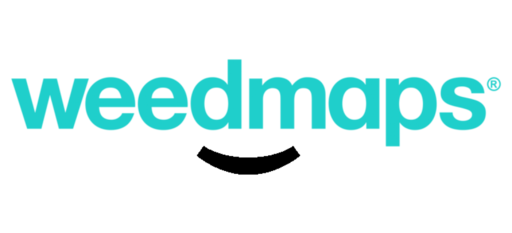 What Our Customers Say About Us
"Fast and super easy to apply and get my card. Best thing is it was done in less than 20 minutes! Best price and amazing staff. Definitely recommend."
Mary R.
"Fast and friendly! They helped me obtain my med card with ease and when I misplaced it they promptly got back to help me get a replacement."
– Casey R.
"Using this service is so easy and with the unmatched price you just can't argue. It was an amazing experience compared to going into the doctors."
– Ron S.
"So quick and affordable. I was nervous about the consultation. But it was very professional."
– Liam C.
"It was super quick to schedule to talk to a provider. They got back to me the same day. Customer service is also very quick to respond and very helpful! They definitely want to help you out and work with you."
– Korali R.
"Called for a replacement card was quick and easy and the staff is friendly and knowledgeable of the process. The card itself is the most  affordable in the area. Highly recommend!"
– Luke P.
"Very professional, quick, and convenient. Nurse Ray made me feel comfortable, informed, and valued. I would highly recommend to all my friends and family."
Melissa N.
"The medical staff was very knowledgeable and professional, and they really listened to my input about how the medicinal marijuana helps treat my symptoms. Thank you!"
Joel R.
How to Get a Medical MJ Card in New Mexico
Register with QuickMedCards and book your appointment today. We provide affordable consultations with licensed medical mj doctors in Albuquerque. Join thousands of patients using our telemedicine platform to get certified for their New Mexico Medical Card quickly. 
The appointment is usually done in just 15 minutes. If eligible, you'll receive your recommendation for medical mj in New Mexico the same day.
Here's what you need to do:
Fill out the Patient Questionnaire Form
When you register, we'll ask some questions about your medical condition. This will only take a few minutes. Then, we'll instantly connect you to our network of licensed medical mj doctors in New Mexico. From your QMC patient dashboard, simply book an appointment time that is most convenient for you.
Speak With Our NM MJ Doctor
During your mj evaluation, you will discuss your medical condition with our doctor, and they will walk you through the potential risks and benefits of mj treatment.
Get Your New Mexico Medical Card
If you're approved, we'll send your signed certification for medical mj for you to download as a PDF. You can now register with the New Mexico Medical MJ Program.
Benefits of QuickMedCards
No Hidden Fees
Our prices include the State Paperwork Fee that other providers usually charge for separately. Other fees that a patient must pay directly to the government must be paid by the patient.
Money Back Guarantee
If our doctor doesn't approve you for a medical card, don't worry about it! We'll issue you a full refund of the QMC fee.
Receive $30 of free CBD From InstaCraftCBD.com
All patients that are approved by our NM medical mj doctors will receive a gift bottle of CBD worth $30.
Our Services in New Mexico
New Patient Consultation $124
What You Receive:
(if approved) 
1 Year Recommendation for MMJ
$30 of free CBD from InstaCraftCBD.com
24/7 Dispensary Verification
Signed Doctor Certification available for PDF Download
Renew Your NM Medical Card With Us in Minutes
You can easily renew your NM medical card with QuickMedCards. Whether you're a returning patient or signing up with us for the first time, our renewal process is quick and easy.
If you're a returning QuickMedCards patient, simply log in to your QMC account to book a follow-up appointment with one of our doctors.
Renewal For New Patients
There are no extra charges for first-time patients renewing with us. Even if you've been certified for mj by a different doctor, you can still proceed with us easily.
QuickMedCards - Trust is Our #1 Priority
Doctor Approved
Trusted By Doctors & Patients
Around the Country
QuickMedCards helps people find excellent doctors and healthcare providers to talk with about getting certified for legal mmj use within their state.
Every healthcare professional on the QuickMedCards platform is licensed by their state to certify patients for medical mj. Our customer service team is available 7 days a week.
Certified MMJ Doctors
All the doctors and nurse practitioners that we work with are licensed in-state to legally certify patients for Medical MJ treatment.
Secure Payment
The QuickMedCards platform has undergone comprehensive testing to ensure the safety of all data entered, including medical and credit card information.
HIPAA Compliant
QuickMedCards abide by all HIPAA requirements of handling patient data.
We're safe and secure.
Customers Love Us
Our high customer reviews show that we mean it when we say that we take care of customers. Check out the many great reviews of QuickMedCards on Google Maps, Facebook, and TrustPilot.
REAL PEOPLE available
9am-9pm 7 days/week
Have a question?
Call our customer care team at:
207-645-1645.

Getting Your Medical Card in New Mexico
How to Apply for Your Medical MJ Card In New Mexico
First things first, to find out if you are a suitable candidate, you need to take a look at the New Mexico MMJ Program requirements as well as the list of Qualifying Conditions that apply in the state.
If you are a patient suffering from any of the qualifying conditions and traditional medication has had no effect in diminishing your pain and discomfort, then you'll likely qualify for a NM medical mj card. We can help you schedule an appointment with one of our licensed NM medical mj doctors today.
1. Sign up and fill out patient forms
When you sign up with QuickMedCards, you will be asked to fill out our patient questionnaire form. After you've completed your registration with us, you can book your appointment. Before you meet with the doctor you need to print out and complete the  New Mexico DOH Patient Information form.
This form has two sections – a patient section and a medical provider section. What you, as a patient, must do is completely fill out the patient section prior to meeting with our doctor. Be sure to sign your name in blue ink. More importantly, the department does NOT accept any photocopied signatures.
2. Attend your Medical MMJ Evaluation
After booking your appointment, remember to take your filled-out New and Returning Medical Cannabis Patient Application and relevant medical records with you.
The appointment should last about 15 minutes. All of our doctors are specialists in medical mj and are more than willing to recommend it for every patient's well-being. Finally, if the doctor approves you for medical mj, they will sign and fill-out their section of the application form you brought.
Also, note that the doctor should provide you with a one-page clinical note giving proof of diagnosis concerning your qualifying condition.
3. Send Application form to the NMDOH
You are required to attach a clear copy of your New Mexico Photo ID or Valid New Mexico Driver's License. Similarly, a temporary New Mexico Photo ID or Driver's License is also acceptable
After following all the steps above. You need to send your application to the New Mexico Department Of Health Services. Importantly, you must send all your documents in one packet. 
You can choose to send it in the mail or drop it off in person.
Mail to: Department of Health Medical Cannabis Program
1190 S St. Francis Dr., PO Box 26110
Santa Fe, NM 87502-6110
Drop Off: Department of Health Medical Cannabis Program
1474 Rodeo Road, Suite 200
Santa Fe, NM 87505
Processing the application will take up to 30 days from the date the complete application was received by the office of the Medical Cannabis Program. Please note, it may take an extra 5 days to process and issue the medical marijuana medical cards after approval.
* In the case of minors
A completed Medical Power of Attorney or legal guardianship paperwork must be attached to show legal authority. Additionally, a filled-out Medical Cannabis Caregiver Application by the parent or guardian with all the required documents must be submitted. Also, a copy of the patient's birth certificate MUST be included.
New Mexico - Qualifying Conditions
Looking for medical marijuana doctors accepting new patients?
Look no further! You may already be eligible for mmj treatment if you have already been diagnosed with, or believe you suffer from any of the life-threatening, debilitating, or otherwise severe conditions listed below. One of our specialized mmj physicians can provide you with the much-needed clarity you deserve.
Are you unsure about your medical condition?
We are here to help as best we can. Our medical marijuana doctors can answer all of your questions. Their expert opinion will also help you to determine if cannabis treatment is the best solution for your health and well-being.
You may qualify for marijuana treatment following a diagnosis of one or more of the following medical conditions:
Amyotrophic Lateral Sclerosis (ALS)
Autism Spectrum Disorder
Damage to the nervous tissue of the spinal cord (with objective neurological indication of Intractable Spasticity)
Epilepsy or Seizure Disorder
Friedreich's Ataxia
Glaucoma
Hepatitis C
HIV/ AIDS
Hospice Care
Huntington's Disease
Inclusion Body Myositis
Inflammatory autoimmune-mediated Arthritis
Inflammatory Bowel Disease (IBD)

Crohn's Disease
Ulcerative Colitis

Intractable Nausea or Vomiting
Lewy Body Disease
Obstructive Sleep Apnea
Opioid Use Disorder
Painful Peripheral Neuropathy
Parkinson's Disease
Severe Anorexia or Cachexia
Spasmodic Torticollis (Cervical Dystonia)
Spinal Muscular Atrophy
It is worth mentioning that, if your medical condition is not on the list, but a qualified physician believes medical cannabis will ease your symptoms, they can petition the New Mexico Medical Advisory Board to add the condition to the current list of qualifying conditions.
Program Requirements & Patient Eligibility
To enroll in the Medical Cannabis Program you must be a resident of New Mexico. For this purpose, you must provide supporting documents, such as:
A state-issued identification card (New Mexico ID Card).

A valid New Mexico Driver's License.

A temporary New Mexico ID or Driver's Licence
* Adult patients must be at least 18 years when submitting their application to the New Mexico DOH. 
* * Patients under 18 must attach a completed Medical Power of Attorney or legal guardianship paperwork to indicate legal authority. Also, they must designate a caregiver. In this case, their parents or legal guardians must apply to be caregivers.
Not from New Mexico?
You can also find us in these Other States.
What documents do I need to submit?
Important Documents for your New Mexico Medical Marijuana Card Application:
 A filled out and complete New and Returning Medical Cannabis Patient Application (Filled and signed by you and your doctor)

A clear copy of your New Mexico Photo ID or New Mexico Driver's License (Temporary NM Photo IDs and Driver's License are accepted)

Your Medical Records (To take to your doctor during your appointment)

Doctor's certification note giving proof of diagnosis on the qualifying medical condition. (From your doctor following your appointment.)

A completed Medical Cannabis Caregiver Application (For caregivers)

A completed Medical Power of Attorney or Legal Guardianship Paperwork (For minors)

A birth certificate. (For minors)
How to get Medical MJ in New Mexico
Once you have obtained your Medical MJ ID Card, you may buy medical mj products from a certified dispensary.
When purchasing medical mj at a state-regulated dispensary make sure to:
Bring your Medical MJ ID Card and one more form of photo ID when purchasing medicine from a dispensary.
* Minor Patients must be supervised by their designated caregiver or guardian when purchasing their medicine at a dispensary. Caregivers and Guardians must provide proof of ID when accompanying the Minor Patient.
* * Please note, patients can't fill a prescription for medical mj at a local pharmacy like other medications, in the same way, patients can't get refills for their other medicines from a dispensary.
How to renew your Medical MJ card
Please note
 – Although your medical mj card will be valid for 3 years, you are still required to submit a certification annually. This means that your mj recommendation is only valid for
1 year
. After that time, you will need to be re-evaluated by one of our licensed medical MMJ doctors. However, you don't have to worry your license expiring. When it's time to renew your license, you'll receive an email reminder from us before your patient certification and expires.
Important – If you are a caregiver, your Registry ID is only valid for the same period as your patient's medical MMJ card. When your patient's card expires, they will need to get a new certification from their doctor. After your patient has successfully renewed their med card, you will need to renew your registry card as well. You need to make sure that you have a valid Registry ID card when buying from a dispensary.
How to Renew:
1. Send your new application to the NMDOH.
Please note – If you are submitting your annual medical certification and need a new card, you need to complete and send an Information Change/Replacement Card Form. This is important because a new card will not automatically be issued for the annual medical certification.
2. Visit a Medical MJ Doctor
If you are a returning QuickMedCards patient, you can book a follow-up appointment to renew your certification.
If this is your first time using QuickMedCards, you need to complete our Patient Questionnaire form first.
3. Receive Your Medical MJ ID
Once you're certified by our doctor, your new card will be sent to your address. The new card will have an issue date for the day after your original card expires.
Recommendations From New Mexico Medical MJ Patients
Following your recovery, it is time to take the next step and start indulging yourself in fun activities that you did before your illness, or, even better, try out something completely new! Fortunately, the state of New Mexico has a lot of beauty and liveliness to offer. Here are a few of our patients' favorite activities post-treatment:
Commune with Nature at the Albuquerque Botanical Garden
This is a beautiful garden that is nothing short of magical. You don't need to be a 'plant person' (if you are one, all the better!) to appreciate the variety of beautiful plant species within the garden. It is a quiet and tranquil place that lets you relax and marvel at the natural beauty of life. Additionally, there are several ponds with wildlife offering you the opportunity to sit back and take in the peaceful vibe of the garden. What is more exciting, if you manage to visit the garden during the holiday season, you will be treated to the sight of the famed River of Light, a once in a lifetime kind of light spectacle.
Visit the Fechin House Art Museum in Taos
This small museum is an architectural gem that is more than worth it if you happen to be in the area. The Fechin House is an absolute joy to roam around in, with its comfortable and sunlit spaces. It is a place brimming with the history of its brilliant eponymous artist, Mr. Fechin, whose art can be found in every room, ranging from exquisite wood carvings and paintings that are thought-provoking and beautiful. Also, make sure you go up the hand-carved spiral stairway to discover the awe-inspiring upper bedrooms. An experience unlike any other.
Take a dive in the Blue Hole in Santa Rosa
Dive right into the clear and cool waters of the Blue Hole. The clarity of the blue waters is almost surreal, and the temperature will definitely make you hesitate before you dive in. Yet, despite the chill, we promise you will get used to it … probably. Regardless of its outside temperature, this is a whole worth taking a leap of faith into, guaranteed!
Giving Back
We will donate to charity for every appointment booking.
We take suggestions from customers like you.
Favorites have been:
AMERICAN CANCER SOCIETY
Help stop cancer from being a common health problem across the world.
WOUNDED WARRIOR PROJECT
Help injured veterans live a better life after they've served our country.
CBD is an extract from the mj plant. CBD provides some of the health benefits of mj with fewer psychoactive effects. Many people take CBD for symptom relief at the office or in the morning. It's another tool in the toolbox. InstaCraft's modern CBD capsule makes it easy to take CBD discreetly while on-the-go.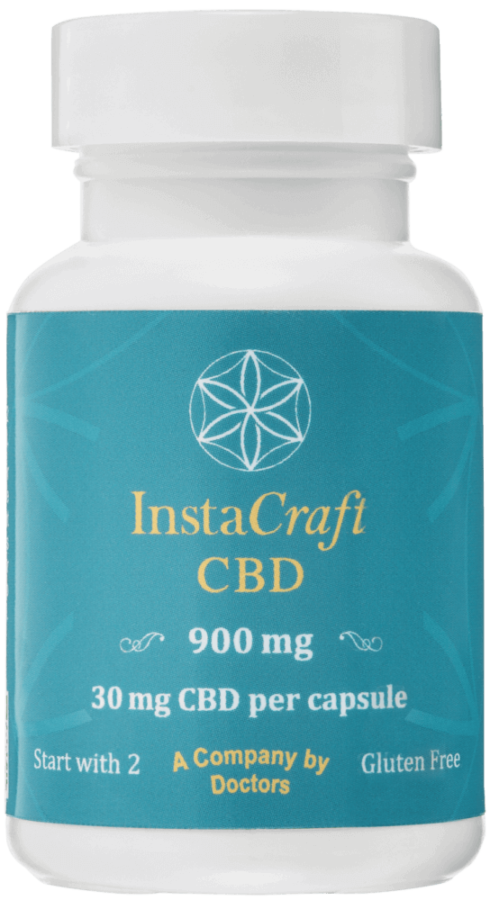 FAQs About How to Get Your Medical Card in New Mexico
How can I get a medical mj card in Albuquerque, New Mexico?
You can sign up with QuickMedCards and book an appointment with a mmj doctor in Albuquerque, NM.
Attend your in-person appointment to get your application filled and receive a doctor's note. Then, you can make your application with the New Mexico Department of Health Services.
What are the benefits of having a medical mj card in New Mexico?
Freedom to buy and possess medical mj legally.
Access to Licensed Non-Profit Producers in New Mexico.
Ability to apply for a Personal Production License (PPL) to grow weed.
What is the cost of a medical mj card in New Mexico?
If you're wondering where is the cheapest place to get a medical mj card in New Mexico? You've come to the right place. QuickMedCards offers the cheapest price for an in-person consultation and recommendation here in Albuquerque. At $124, it is certainly the lowest price in the state. Sign up and book your appointment to start your application. Additionally, The New Mexico Department of Health does not charge patients for a medical mj card.
Beware of providers promising to certify patients in NM for just $50, these certifications are only valid for 3 months and are more costly in the long run. At QuickMedCards however, we give our patients mj recommendations that are valid for 1 year. 
Where can I buy medical MJ in New Mexico?
Patients can buy their medicine from any Licensed Non-Profit Producers in the state. Here is a map of all the licensed dispensaries (LNPP) in the state.
How long does it take to receive my New Mexico medical MJ card?
It may take up to 30 days to process your application from the date it was received. In addition, it may take 5 business days to process and issue the new Medical MJ ID card.
When does my New Mexico medical MJ card expire?
The New Mexico medical mj card is valid for 3 years from the date of issue. But, patients must renew their certification annually by visiting a mmj doctor. Each certification due date is printed on the New Mexico med card.
What does my doctor need to know during my appointment?
Since you uploaded your relevant medical records when you were signing up, the doctor is already aware of your medical condition. During your short appointment, you will discuss how medical mj may help treat your condition.
Are my details kept confidential when I apply for a New Mexico medical mj card?
Yes. All your identifying information is confidential and protected by the law. QuickMedCards is HIPAA compliant, and as a result, all patient information is secure and stored privately.
Can a patient under 18 apply for a medical mj card in NM?
Yes. Minors diagnosed with one or more of the qualifying conditions may be eligible for mj. But, their parents or legal guardians must give consent. Furthermore, parents or legal guardians must register as caregivers. Also, they must submit the minor's birth certificate.
Is mj legal in New Mexico?
Yes and no. Medical mj is legal in New Mexico. However, recreational mj is still illegal. In spite of this, the state of New Mexico has reduced the penalties for possession of mj and drug paraphernalia. This was a consequence of passing SB323 on April 3, 2019. As a result, any person found in possession of up to half an ounce of mj may be fined $50. Similarly, Albuquerque, New Mexico's biggest city, decriminalized possession of up to 1 ounce of mj. As a result, offenders pay a reduce fee of $20.
What are the New Mexico medical MJ laws?
Patients have the right to apply for a Personal Production License to grown their mj.
Patients may possess up to 8 ounces of flowers or buds.
Patients can designate a caregiver to manage their well-being and assist them with mj use.
Patients can plant up to 16 plants. A maximum of 4 mature or flowering plants and 12 immature plants.
Also, patients and primary caregivers can transfer, but not sell, at most 2 ounces of mj to other patients and caregivers.
Patients can buy paraphernalia associated with the use of medical mj.
But, patients are not protected from criminal prosecution or civil penalties if they use their medicine in public. For example, in the workplace, recreational centers, and schools.
Most importantly, patients shouldn't drive under the influence of mj.
Finally, primary caregivers can serve at most four patients.
How much MMJ can I possess in New Mexico?
Patients and primary caregivers can have a maximum of 230 units of mj. (That is approximately 8 ounces of flower or bud)
Can I grow my very own medical mj in New Mexico?
Yes. Patients and caregivers can grow their own mj. But, they must complete the Medical MJ Personal Production Application and send it with the $30 license fee. If approved, they will receive their Personal Production License (PPL).
So, with the PPL, patients can cultivate up to 16 mmj plants. But, this is limited to a maximum of 4 mature flowering plants at a time. For example, a patient may have 4 mature weed plants plus 12 seedlings.
How do I become a caregiver in New Mexico?
Parents or legal guardians of patients under the age of 18 must register as caregivers in the medical cannabis program. To enroll, they must complete the Medical Cannabis Caregiver Application. Furthermore, they must drop off their application with a copy of their New Mexico Driver's License or state-issued ID and a nationwide background check.
Does New Mexico accept out-of-state medical mj cards?
Yes. New Mexico dispensaries accept out-of-state medical mj cards due to its reciprocity program.
Does anxiety qualify me for medical mj in New Mexico?
No. Anxiety is not among the 28 listed conditions that qualify for medical mj in the state.
Can new diseases or ailments be added to the list of qualifying conditions?
Yes. Any resident of New Mexico may submit a petition to the Medical Cannabis Advisory Board. The petition may request the addition of a new medical condition, treatment, or disease to the program.