Get a Medical Marijuana Card in New Jersey 

Online
Apply for your Medical Marijuana Card in New Jersey
If you need help to begin your New Jersey medical marijuana card application, then you've come to the right place. 
Our team here at QuickMedCards is here to help make the entire process of applying for a medical cannabis card an easy breezy experience. To make that happen, we have gathered all the information you may need for the application and compiled it into a few quick and simple steps.
Speak with our licensed doctor
Register with us and we will take care of the rest. Our New Jersey medical marijuana registered doctors are licensed in-state to legally certify patients for MMJ.
Get approved
Once you get approved by our doctor, your Signed verification is available for instant PDF download. 
Receive your Medical Marijuana Card
Once you're approved, the NJMMP will send your Medical Marijuana ID Card. It usually takes 7 – 10 business days to arrive in the mail.
Benefits of QuickMedCards
What You Receive
if approved
1 Year MMJ Recommendation
24/7 Dispensary Verification
Signed Certification
Instant PDF Download
Includes State Paperwork Fee
Our prices include the State Paperwork Fee that other providers usually charge for separately. Other fees that a patient must pay directly to the government must be paid by the patient.
Get a Bonus gift!
You get $30 of free CBD when approved for a med card.
– courtesy of InstaCraftCBD.com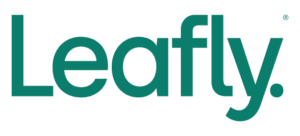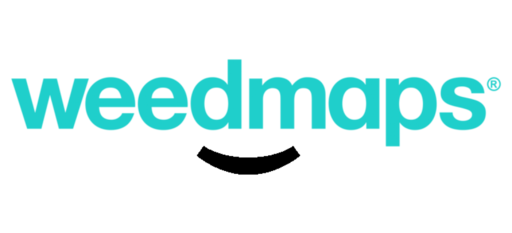 QuickMedCards - Trust is Our #1 Priority
Doctor Approved
Trusted By Doctors & Patients
Around the Country.
QuickMedCards helps people find excellent doctors and healthcare providers to talk with about getting certified for legal marijuana use within their state.
Every healthcare professional on the QuickMedCards platform is licensed by their state to certify patients for marijuana. Our customer service team is available 7 days a week.
Certified MMJ Doctors
All the doctors and nurse practitioners that we work with are licensed in-state to legally certify patients for Medical Marijuana treatment.
Secure Payment
The QuickMedCards platform has undergone comprehensive testing to ensure the safety of all data entered, including medical and credit card information.
HIPAA Compliant
QuickMedCards abides by all HIPAA requirements of handling patient data.
We're safe and secure.
Putting patients before profit
We offer the lowest price in the state and the fastest service. Our customers love us, and the high customer reviews show that we mean it when we say that we take care of customers.
REAL PEOPLE available
9am-9pm 7 days/week
Have a question?
Call our customer care team at:
207-645-1645.

Consult with a Licensed Doctor 

Online
New Jersey
Medical Marijuana Program (NJMMP)
How to Get Medical Marijuana Card in New Jersey?
Are you a patient seeking medical marijuana treatment in New Jersey?
Before visiting this site, you must have asked yourself the question, "how to get a medical marijuana card in New Jersey?, or do I qualify for medical marijuana in NJ?"
New Jersey residents seeking to enroll in the New Jersey Medical Marijuana Program (NJMMP) must register for a Medical Marijuana I.D.
The application process may seem daunting at first, but there is no need for you to worry. Our main priority here at QuickMedCards is "Putting patients over profit", so we are here to help every step of the way. In just a few easy steps, you will be able to get your signed Marijuana License, which will qualify you for New Jersey's Medical Marijuana Program.
Before getting started, we recommend you go over the Medical Marijuana Program Rules and Qualifying Condition Requirements to determine your suitability for treatment.
You will be eligible to apply for the New Jersey Medical Marijuana Program after your medical evaluation by a licensed New Jersey medical marijuana program doctor, and after receiving a diagnosis with a qualifying medical condition. The doctor will recommend a medical marijuana treatment program if you are unresponsive to traditional medical treatments for your specific condition. These include any of the following life-threatening, debilitating, or otherwise severe conditions listed below:
Are you not sure about your medical condition? Uncertain if you qualify for treatment? We got your back.
Our doctors can help you find out if medical marijuana is the best option for you and answer any questions you might have. 
It is important to be aware that any doctor who is not a licensed marijuana medical provider cannot give you a certification for medical marijuana.
So, in order to get your certification, you must consult with a health care practitioner who is licensed to practice and recommend medical marijuana treatment in the state of New Jersey. 
For this purpose, we can help you schedule an appointment with a licensed medical marijuana doctor today.
New Jersey - Qualifying Conditions
Amyotrophic Lateral Sclerosis (ALS)
Anxiety
Cancer
Chronic Pain
Dysmenorrhea
Glaucoma
Inflammatory bowel disease (IBD)
Crohn's disease
Intractable skeletal spasticity
Migraine
Multiple sclerosis
Muscular dystrophy
Opioid Use Disorder
HIV / AIDS
Post-Traumatic Stress Disorder (PTSD)
Seizure disorder (including epilepsy)
Terminal illness (prognosis of less than 12 months to live)
Tourette Syndrome
New Jersey Medical Marijuana Card Requirements
Before applying for an mmj New Jersey card, you must first get a recommendation from a certified New Jersey medical marijuana registered doctor.
There are four simple steps to set up an appointment:
1: Sign up to fill out our Patient Questionnaire form, then click Next.
2: Upload a photo of your state ID or Driving License. Then enter the email and password you will use for future logins.
3: Pick your preferred appointment date and time.
4: Submit payment.
The appointment price does not include any state fees. You will have to pay any state fees directly to the Government.
New Jersey Medical Marijuana Card Application
Once certified by a New Jersey medical marijuana program doctor to have any of the above-outlined symptoms, you may begin the application process for the New Jersey medical marijuana card application. Take note of the following requirements:
Age Requirements
To enroll in the program, you must be

 

eighteen (18)

 

years of age or older.
If you are younger than

 

eighteen (18)

 

years old, you need a legal guardian or custodial parent to register as your designated 'Approved Caregiver'.
* All minor patients need two (2) written recommendations: one from a pediatric doctor and another from a Psychiatrist. 
Residency Requirements
You must be a

 

resident

 

of New Jersey to apply. Your

 

proof of residency

 

can either be in the form of a state-issued ID card or a State Driver's License.


* Don't have a Driver's license or any valid state-issued ID card?
No problem. Instead, you can use your U.S passport together with a proof of address, such as a bank statement or utility bill.
What documents do I need to submit?
Required Documents
When you fill out the  Patient Application, you will need submit the following documents:
Your Physician Recommendation dated within 30 days of application submission.
A clear, colored, full-face photograph with a white, plain background, taken within 60 days of application.
NJ County ID or current NJ Drivers License showing the patient's name and address.
*Note: If your government-issued photo ID is expired or does not reflect your current physical address, you will have to supply two (2) proofs of New Jersey Residency:
Proof of residency

State-approved New Jersey driver's license.
New Jersey identification card.
New Jersey-voter identification card.

Utility bill, bank statement, or state correspondence issued within the last 90 days.

A residential property deed to a property in the State of New Jersey.
A valid rental agreement for a residential property located in the State of New Jersey.

Proof of identity

NJ driver's license
NJ identification card
U.S. passport or other forms of photo identification issued by the U.S. government.
For more information about documents you need to submit to process your application, please visit the State of New Jersey Medical Marijuana Program page. 
NJ Medical Marijuana Med Card Guidelines
Patients validated for the state program who receive a medical weed card may purchase and use medical marijuana in New Jersey. 
You are allowed up to three (3) ounces of medical marijuana during a thirty (30) day period.
Smoking of medical marijuana falls under the Smoke-Free Air Act at N.J.S.A. 26:3D-57 and is subject to the provisions of the Smoke-Free Air Act.
Medical marijuana products are only available at approved dispensaries listed below:
Compassionate Care Centers of America Foundation in New Brunswick
Breakwater Alternative Treatment Center Corp. in Manalapan
Compassionate Care Foundation Inc., in Bellmawr
Compassionate Sciences Inc., in Burlington or Camden County
Foundation Harmony in Secaucus
Greenleaf Compassionate Center in Montclair
When did New Jersey legalize medical marijuana?
Medical cannabis was signed into law by Gov. Jon S. Corzine in 2010. Legalizing the use of marijuana for medical reasons is an enormous leap for the Garden State. Previously, it was considered one of the states with a stiffer stance when it comes to crimes related to marijuana.
In the November 2020 election, with 67% of votes in favor, New Jersey citizens voted on permitting the possession, sale, and use of cannabis for adults 21 and over. However, at the time regulatory rules or structures were not included, so it might take a year or longer to see the licensing system and dispensaries in place. To date, residents of New Jersey who pursue relief with the help of medical cannabis can access the medication without penalty.
New Jersey Caregiver information
Caregivers are elected for minors or patients suffering from an extreme medical condition and cannot physically go to the alternative treatment center by themselves.
Caregivers should be 18 years old or above, a resident of New Jersey, and must agree to assist a qualifying patient with the medical use of marijuana.
Similar to patients, caregivers must go through the same process of registration to receive a card. Furthermore, they need to undergo and pass a criminal background check before they are deemed qualified for the position. You can check the New Jersey Department of Health for more information on Caregiver requirements.
How to renew your Medical Marijuana card
Patients
Please note – Your medical MMJ recommendation is only valid for 1 year. After that time, you will need to be re-evaluated by one of our licensed medical MMJ doctors. However, you don't have to worry your license expiring. When it's time to renew your license, You'll receive an email from the Connecticut Medical Marijuana Program two months before your patient certification and ID card expires.
Caregivers
Important – If you are a caregiver, your Registry ID is only valid for the same period as your patient's medical MMJ card. When your patient's card expires, they will need to get a new certification from their doctor. After your patient has successfully renewed their med card, you will need to renew your registry card as well. You need to make sure that you have a valid Registry ID card when buying from a dispensary.
How to Renew:
1. Log in to your New Jersey Medical marijuana program patient account as a returning user.
Please note – All information must match your driver's license or state-issued ID. If you have a change of address card, use that address.
To save any changes you can click 'Renew my registration.'
2. Receive Verification Email
After you renew your registration online, you'll get a verification email explaning the next steps.
3. Visit a Medical Marijuana Doctor
If you are a returning QuickMedCards patient, you can book a follow-up appointment to renew your certification.
If this is your first time using QuickMedCards, you need to complete our Patient Questionnare form first.
4. Receive Your Medical Marijuana ID in the Mail
Once you're certified by our doctor, your new card will be mailed to you at the address you listed in the patient portal. The new card will have an issue date for the day after your original card expires.
Giving Back
We will donate to charity for every appointment booking.
We take suggestions from customers like you.
Favorites have been:
AMERICAN CANCER SOCIETY
Help stop cancer from being a common health problem across the world.
WOUNDED WARRIOR PROJECT
Help injured veterans live a better life after they've served our country.
New Jersey Medical Marijuana Patient Community
Best Places to Visit When You're in New Jersey
Now that you have begun taking your medical marijuana medication, you are well on your way to self rejuvenation and well-being. So what is keeping you from enjoying it more? Reap the rewards of your treatment! Explore the opportunity presented to you and embark on an exciting and enchanting trip throughout the Garden State!
Oceanfront Properties and Beaches
Have you ever heard of "Jersey Shore"? Not only is it a popular reality tv series, but also something that gives New Jersey some of its renown. It is a 141-mile oceanfront bordering the Atlantic Ocean. This long stretch of coastal area and beaches is breathtaking, making it a favorite destination among locals and tourists alike during summer.
You can enjoy Seaside Heights, Point Pleasant, Long Beach Island, Belmar Beach, and Ocean Grove, which are some of the famous and most sought-after beaches in the state. Moreover, this is not just a popular destination for people who want to explore the beaches. It is also an immensely sought-after real estate haven for people looking for an excellent location for beachfront properties and vacation homes.
Amusement Parks by the Beach
Morey's Piers and Beachfront Waterparks, Casino Pier, Gillian's Wonderland Pier, Jenkinson's Boardwalk, and Steel Pier. These are just a few of the most famous amusement parks that New Jersey has to offer. Adults and children alike can enjoy any of these amusement parks that line up the Jersey shore.
Museums
No trip through New Jersey would be complete without indulging in some nostalgic museum hopping. Who said learning history couldn't be fun? Definitely not New Jersey, which is home to some of the best museums in the states. All the way from the NJ State Museum, to the Princeton University Art Museum, Newark Museum, Liberty Science Museum, and finally the Battleship New Jersey Museum & Memorial. These are some of the many museums in New Jersey to visit for artwork and history reminiscing. New Jersey is also home to Empty Sky, a granite path that is directed towards Ground Zero, and also serves as a memorial for the state's victims of the tragic 9/11 attacks. Culture and history aplenty!
Receive $30 of free CBD if approved for a med card.
Courtesy of InstaCraftCBD.com – Lowest Prices & Certified Quality.
Free Shipping. Lab Tested. Made in America.
This website does not sell medicine nor controlled substances.
It is a network of doctors & nurse practitioners, not a pharmacy / dispensary.